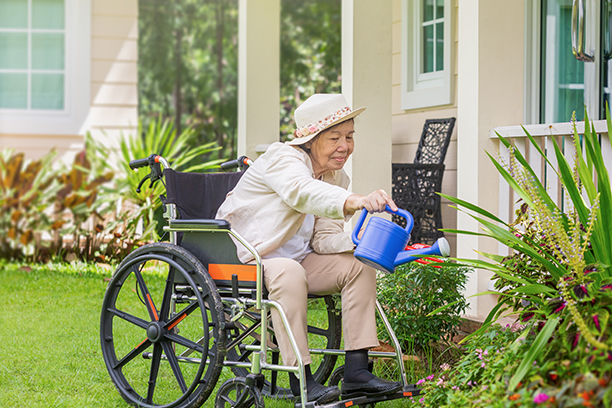 Our Character Shines Through Our Living Assistance Services In St. Peters, MO
Visiting Angels Provides Living Assistance Services That Seniors in St. Peters Can Count On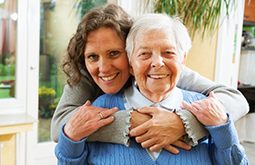 At Visiting Angels of St. Charles, You Can Count on Our Character
Finding a trusting provider for at home living assistance services for your loved one is critical. At Visiting Angels of St. Charles, the team understands how important that decision is for you and your family. Security, personal well-being, and the safety of the clients is always prioritized. You'll have peace of mind when choosing us because we can offer Alzheimer's care services for your dad, respite care services for your mom, and any other type of in home care services you may need for other close friends and family.
We Care About Our Good Character
When you are finding care for your loved one, it makes sense that you also care about the character of the person giving the care. We put our complete attention on our seniors. Our nationwide staff, every owner, and our thousands of caregivers working to provide care for our seniors—their character and integrity are what we depend on to stick to our vision.
When you get in touch with us, our office will be ready to guide your loved one through the aging process. Choosing new owners for our family is a lengthy process because we make character our top priority. It's important that every owner of our locations share our strong organizational values and the vision we hold for our company. Focusing on our character creates trust between families and our staff. Families all over America know they can depend on Visiting Angels for compassionate services in living assistance services.
Character is our number one priority for all of our employees, including care providers at every location. Loyalty, kindness, patience, dedication, and compassion are the most important traits that our owners search for when assessing potential candidates. It's important to us that our caregivers provide top-notch living assistance services that we would want our own loved ones to receive if they were ever in need.
We devote our time to finding the right care provider for every single one of our senior clients. Your loved one can search for an excellent match with the Select Your Caregiver feature. Let us take the time to search for the right care provider to best suit your loved one's needs.
Choose care services that provide care and character. Get in touch with Visiting Angels of St. Charles so you can schedule a free assessment for your loved one in your home.
Serving St. Peters, St. Charles, Orchard Farm, Cottleville, Weldon Spring, and the communities of Greater St. Charles
Visiting Angels
ST. CHARLES, MO
3555 Veterans Memorial Pkwy
St. Charles, MO 63303
Phone: 636-244-3777
Fax: 636-244-3780