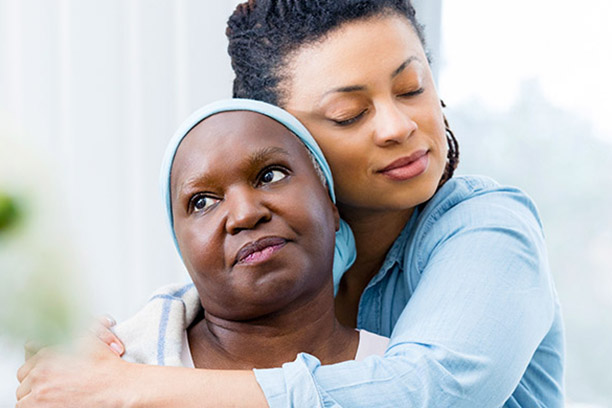 End of Life Care in St. Peters, MO
Our End of Life Care in St. Peters Provides Comfort to Your Loved One While Giving Your Family the Support They Need During This Difficult Time
Why It Is Crucial to Get Care
Taking care of a loved one who has limited life expectancy can be a very difficult task. Not only do you need a care provider for his or her daily needs, but you also have to deal with the emotional turmoil, especially if you are the primary caregiver.
As a primary caregiver, the best thing that you can do is to hire Visiting Angels of St Charles. We will provide the end of life care that your loved one needs and deserve. Our palliative care will do well for your loved one so that they can be as comfortable as possible until the very end.
Caregivers Provide Compassionate Care
We also provide compassionate care to seniors. But more than palliative treatment, they also help perform ordinary tasks such as providing the hygiene needs of the patient. Aside from helping the seniors, it is also part of their job to support family members with tasks like cooking, housekeeping, shopping, laundry, and other light chores. They do not only help the seniors but also provide respite to family members.
Taking care of a terminally ill loved one is no easy task. Family members also suffer from depression and stress brought about by the news of their sick loved ones. The comforting presence provided by our caregivers can help family members reduce emotional and physical anxiety and stress.
Caregivers from Visiting Angels of St. Charles
It is, therefore, crucial to seek help from care providers who can provide compassionate and excellent care. At Visiting Angels of St Charles., we can provide your loved one with caregivers who can perform care services for all types of clients. We offer an end of life care service through our Life Care Navigation services that are designed to provide specific end of care services to patients but also provide value-added services to the families of terminally ill patients. Although we do not provide hospice care, we can work alongside hospice care providers. Give him or her a comfortable life that he or she deserves by seeking help from us.
Compassionate Care & Support
Visiting Angels of St Charles can provide the compassionate end of life care and support you need to navigate the end of life transition. We will be happy to provide any information you need and help you find a convenient time and place for an in-person meeting with a care director.
Contact us to schedule a free in home assessment
Serving St. Peters, St. Charles, Orchard Farm, Cottleville, Weldon Spring, and the communities of Greater St. Charles
Visiting Angels
ST. CHARLES, MO
3555 Veterans Memorial Pkwy
St. Charles, MO 63303
Phone: 636-244-3777
Fax: 636-244-3780