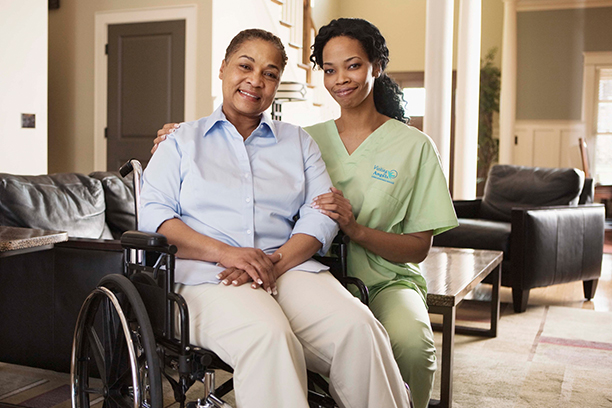 Visiting Angels of St. Peters, MO Experienced In Home Caregivers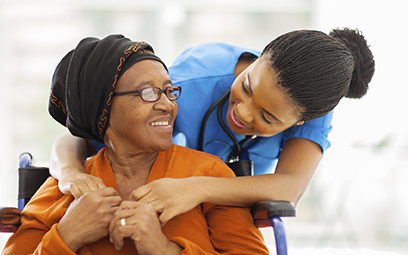 Visiting Angels' Experienced In Home Caregivers Provides Seniors in St. Peters With the Care They Deserve
Let Visiting Angels Connect You to The Right Care Provider
Taking care of your elderly loved one can be downright challenging. Just like children, our loved ones require a special kind of care. After all, their bodies are already frail and they might already have developed diseases related to old age. Visiting Angels of St. Charles makes it easier for you to take care of your loved one. Our in home caregivers can provide the assistance that your loved one needs in order for them to live a comfortable life.
Visiting Angels Screens Their Caregivers
Visiting Angels is a pioneer in providing care services in St. Charles and other neighboring towns and cities. We enlist hundreds of caregivers at their disposal. But before we list anyone into our database, we screen prospective care providers by performing several interviews to ensure that they are capable of providing exceptional services to their clients. We look for in home caregivers from previous satisfied clients, volunteer groups, healthcare organizations, and training schools.
Visiting Angels Hires Experienced and Compassionate Caregivers
Taking care of your loved one is no easy task. Therefore, hiring the right care provider can ensure that your loved one is well taken care of in the comfort of their home. You will find peace of mind knowing that your loved one is able to live normally despite their limitations. Thanks to the help of our exceptional licensed caregivers.
Speaking of licensed caregivers, we only hire those who have undergone extensive training and those who have obtained their license. Hiring a licensed care provider ensures that your loved one will receive the care service and assistance they deserve. In fact, only licensed senior care providers can provide assistance in hygiene and personal care.
There are multiple benefits to care services. By seeking help from Visiting Angels of St. Charles, your loved one will be matched with the perfect in home caregiver.
* Each franchised office independently owned and operated.
Serving St. Peters, St. Charles, Orchard Farm, Cottleville, Weldon Spring, and the communities of Greater St. Charles
Visiting Angels
ST. CHARLES, MO
3555 Veterans Memorial Pkwy
St. Charles, MO 63303
Phone: 636-244-3777
Fax: 636-244-3780