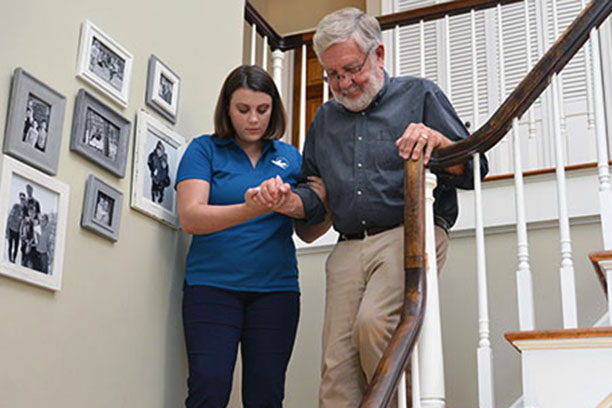 Visiting Angels' At Home Care Can Help Identify Fall Risks in St. Peters, MO
Is Your Elderly Loved One at Risk of Falling in Their St. Peters Home? At Home Care Can Help!
Why A Fall Prevention Program Is Needed for Older Adults
Do know that one in three older adults suffer from falls? The elderly are at risk of falling and, unlike younger members of the family, they are the ones who sustain severe injuries. Falls are the main reason why older adults suffer from broken hip bones, concussion, and fracture. Moreover, because their bodies are so frail, they require a longer time to heal. About 800,000 elderly patients in the US who suffer from fall require longer hospital stays. A larger number of these patients also needed to go to a long-term care facility after hospitalization to recover fully. Visiting Angels of St. Charles Fall Prevention Program can eliminate these risks with our at home care.
Falls Affect the Quality of Life of Older Adults
There are so many repercussions when an elder experiences a fall. Statistics indicate that those who have experienced a fall in the past are likely to suffer the same fate in the future. Since such injuries limit their movement, many elderly patients develop the fear of falling, thus they limit their physical activities altogether. Some even go as far as isolating themselves and shunning social activities because of such fear. This often leads to depression, sadness, and anxiety. In general, falls greatly affect the quality of life of older adults, but our at home care services aim to avoid this outcome.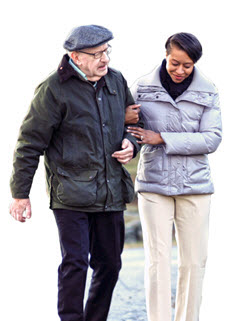 Risk Factors of Falling
Seniors have an increased chance of falling and injuring themselves. The most important risk factor for why falls occur is due to their poor physical and mental condition. Older adults suffer from arthritis and poor eyesight that limits their movement and puts them at risk of falling. But more than their physical and medical condition, the environment has a huge part as to why older adults are at risk of falling. Facilities and even homes that do not have any supporting structures like grab bars can increase the risk of slipping and falling. Our at home care services will implement anything your loved one needs to reduce the risks of falls.
Visiting Angels of St. Charles will identify the risks so that our proper fall prevention plan can be implemented. Aside from installing structures in homes and providing them with support, we believe it is essential that everyone in the family, including caregivers, are properly educated about it. This way, Visiting Angels of St. Charles can provide a good quality of life to older adults.
Download Your Free Safe & Steady Fall Prevention Resource Guide today.
Serving St. Peters, St. Charles, Orchard Farm, Cottleville, Weldon Spring, and the communities of Greater St. Charles
Visiting Angels
ST. CHARLES, MO
3555 Veterans Memorial Pkwy
St. Charles, MO 63303
Phone: 636-244-3777
Fax: 636-244-3780