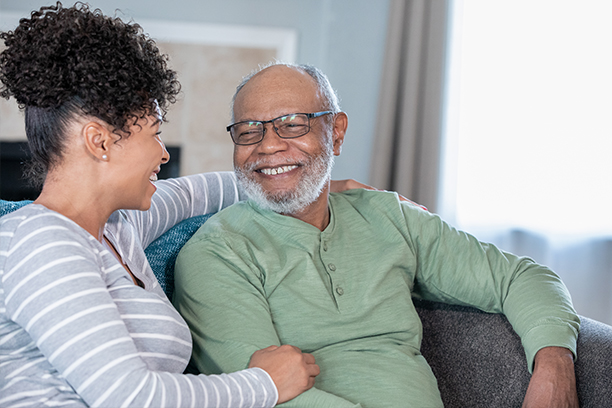 Companion Care Services in Greater St. Charles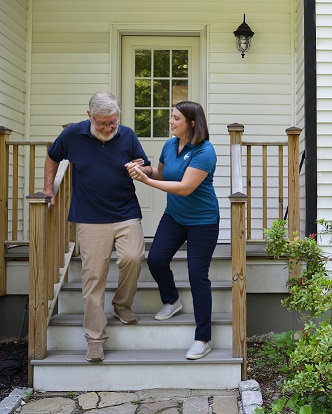 How Companionship Impacts Health
For many seniors, getting older brings increased loneliness and isolation. They watch their friends and relatives pass away or move to a care facility. Over time, they can feel more and more isolated from the world. This is a sad reality that affects many people, but it doesn't have to be this way. Life can be fun and positive, even for seniors. With our companion care services, Visiting Angels® Greater St. Charles provides friendship, support, and valuable social contact.
Our professional caregivers can assist in your loved one's home, providing help with bathing and grooming, medication reminders, fall prevention, light chores, exercise plans, and much more. We also provide a source of positive and energizing companionship to keep your loved one in a more positive setting. Our presence can help them avoid serious emotional issues and enjoy a number of great health benefits, while remaining safe and secure in their own home.
The Benefits of Our Companion Care Services in Greater St. Charles
Here are some of the health benefits seniors can enjoy with our companion care service:
Reduced Emotional Distress. Seniors commonly suffer from loneliness and depression. With our kind and positive presence around the home, they can enjoy a happier life and potentially avoid these serious emotional struggles.
Reduced Injury Risk. We work hard to minimize fall risks and provide a safer living space. Also, with our presence around the home, they'll have quick support in the event of an accident.
A Sharper Mind. Conversation and social contact are great ways to keep minds sharp and flexible.
Healthy Exercise. Exercise is very important for people of all ages. We create customized plans for seniors to help them exercise in a safe and comfortable way.
Companion Care Services For Your Loved One
As a loving relative, you probably understand the importance of providing your loved one with companionship and support. In many cases, this can lead to feelings of guilt and caregiver burnout. With our service, you can avoid those issues while providing constant support for your loved one. We offer flexible service to take over care duties as often as you need, providing added safety, comfort, and peace of mind for the whole family.
Our service area includes:
Greater St. Charles
Orchard Farm
St. Peters
St. Charles
and the surrounding areas
To learn about all the great benefits our companion care services provide, contact Visiting Angels Greater St. Charles and book your care consultation today.
Serving St. Peters, St. Charles, Orchard Farm, Cottleville, Weldon Spring, and the communities of Greater St. Charles
Visiting Angels
ST. CHARLES, MO
3555 Veterans Memorial Pkwy
St. Charles, MO 63303
Phone: 636-244-3777
Fax: 636-244-3780