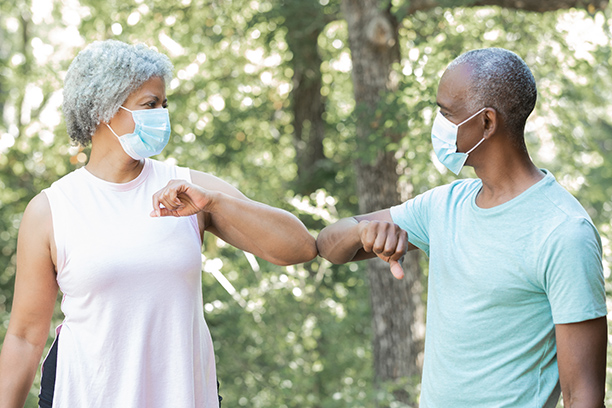 Why Visiting Angels Elder Care?
Visiting Angels offers in-home care in Waldorf, Maryland, and the surrounding areas.
Choosing a caregiver for an older loved one is a significant choice that must be well thought out. Family members who also have obligations at home and work may feel overburdened. Families in our community's lives are made simpler by Visiting Angels Southern Maryland, which provides a full range of at-home care alternatives and unmatched behind-the-scenes assistance from a brand that is well-known across the country.
Southern Maryland At-Home Care on your time
At Visiting Angels Southern Maryland, we think that providing senior home care of the highest caliber necessitates doing it on their terms. Because of this, we allow your family to pick what kind of care is given and when. We accommodate your loved one's current schedule by tailoring our services and time to it, allowing them to go on uninterrupted with their daily activities.
Elder Care Partners You Can Trust in Southern Maryland
You may be confident that Visiting Angels Southern Maryland is a recognized local business with the required licenses and bonds to provide top-notch, individualized at-home care when you hire them. So, there is no question about the reliability of the companion caregiver for your loved one.
Southern Maryland Accountable Care
When it comes to at-home care, peace of mind is crucial, which is why Visiting Angels Southern Maryland works hard to consistently preserve our reputation as the neighborhood's go-to source for home care. One of the ways we achieve that is by regularly checking in with you, your loved one, and their companion caregiver to ensure that their care is always up to our high standards.
Southern Maryland At-Home Care Customized
Since every senior is different, Visiting Angels Southern Maryland adapts services to suit everyone's requirements to provide seniors at-home care that will enhance their life. To better understand your loved one's condition, temperament, preferences, and beliefs, we first visit you and your family at your house. Then, we choose your companion caregiver from our Southern Maryland staff based on their abilities, availability, and personality. Why wait when further details are only a phone call away?
Make an appointment for a free in-home consultation with Visiting Angels Southern Maryland to find out how at-home care might assist.
Serving Virginia Beach and the South Side
Visiting Angels
VIRGINIA BEACH
1642 Pleasure House Rd #104
Virginia Beach, VA 23455
Phone: 757-530-5961
Fax: 844-795-8881