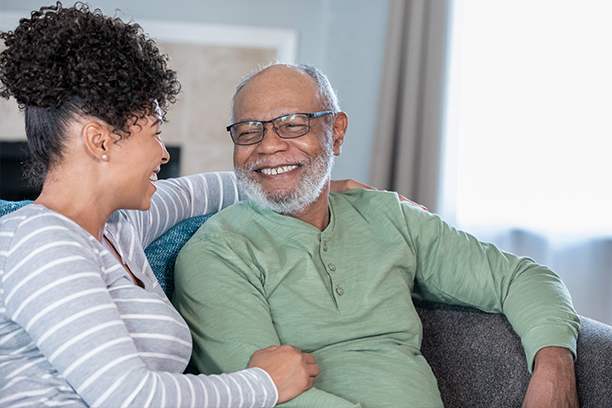 Trusted & Compassionate Living Assistance in Virginia Beach
At Visiting Angels Virginia Beach, Character Counts!
When it comes time to choose a living assistance provider for your mother, father, or other treasured relatives in Virginia Beach, the decision can feel overwhelming. What can make the decision easier is knowing that you've chosen an agency whose caregivers have been rigorously screened and carefully selected. With Visiting Angels Virginia® Beach, you get exactly that. We scour the local community to find truly outstanding caregivers whose skills and character fit with our mission of providing exceptional living assistance to families in Virginia Beach, Norfolk, and Chesapeake.
Finding the Perfect Living Assistance Provider for Your Loved One in Virginia Beach
At Visiting Angels Virginia Beach, when we Select Your Caregiver®, we look at a variety of areas that can impact how successful the match is. To us, success means a relationship between a senior and their caregiver that feels as close as family and brings comfort and peace of mind to both them and their loved ones.
Some things we take into consideration when pairing your loved one with their caregiver include:
Suitability - The kind of skills and experience a caregiver has are key factors in terms of how well they will be able to provide your loved one's living assistance in Virginia Beach.
Availability - Whether your loved one needs care hourly, weekly, through the night, or around the clock, we will make sure that they are matched with a caregiver that can be there to provide care for them when they need it.
Compatibility - At Visiting Angels Virginia Beach, we look at intangible but essential factors like personality and values when pairing a loved one with their living assistance provider in order to ensure that we create a match that will bring them joy, as well as assistance.
Our Living Assistance Providers in Virginia Beach
Your loved one is precious, which is why Visiting Angels Virginia Beach always goes above and beyond to ensure that they are receiving precisely the kind of care they need to be able to thrive at home. We believe that their companion caregiver is the key to that, which is why we go to great lengths to ensure that we hire the best possible caregivers and match you with the perfect one for your family.
Learn more about our living assistance services and caregivers by calling Visiting Angels Virginia Beach to book your free, in-home consultation today.
Serving Virginia Beach and the South Side
Visiting Angels VIRGINIA BEACH
1642 Pleasure House Rd #104
Virginia Beach, VA 23455
Phone: 757-530-5961