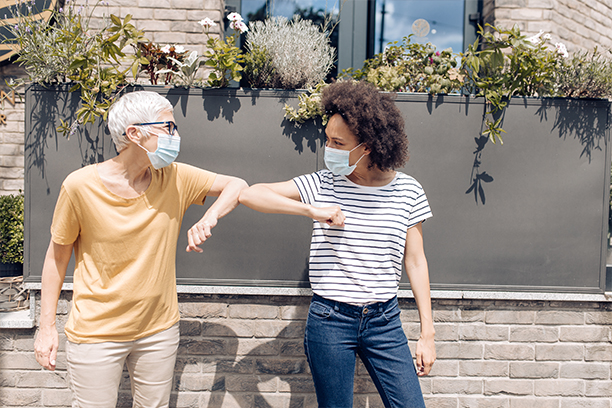 Making Aging in Place for Virginia Beach Seniors Possible
When a loved one's health begins to decline, it often triggers a landslide for families who must now deal with difficult questions and decisions about their loved one's care. Top among them is often the question of whether or not, and for how long a senior can continue to live at home. How can you help them to continue aging in place in Virginia Beach?
Home care services can help keep your loved one with aging in place by bringing the support they need right to their doorstep in Virginia Beach, Norfolk, and Chesapeake. The skilled and compassionate caregivers at Visiting Angels® Virginia Beach excel at providing a wide range of services that can help your loved one remain safely and comfortably at home throughout their golden years.
How We Help Seniors Continue Aging in Place in Virginia Beach
When it comes to aging in place, no two seniors are exactly alike. That's why we make sure to tailor our approach to suit the needs of each individual, ensuring they have exactly the right services they need to continue aging at home in Virginia Beach.
Some of the services we offer at Visiting Angels Virginia Beach include:
Transitional care for those on their way home from the hospital
Everyday assistance for those in need of a helping hand around the house
Specialized care for those with Alzheimer's or dementia
Companionship for seniors living alone or far from family
End of life care to support families through the end of life process
Social care for seniors looking to brush up on modern tools and technologies
Whether it's once a day, once a week, once a month, or around the clock you can rest easier knowing that your loved one is getting the support they need to thrive at home.
Bringing Peace of Mind With Visiting Angels Virginia Beach
At Visiting Angels Virginia Beach, we understand when it comes to aging in place, the who is just as important as the how. That's why we strive to match your loved one with their ideal caregiver based on careful consideration of their needs, personality, and availability.
If you're interested in learning more about how home care services can keep your loved one aging in place, you can request an informative consultation with one of our Virginia Beach area experts, completely free of charge.
To help your loved one continue aging in place, call Visiting Angels Virginia Beach and request your free, in-home consultation today.
Serving Virginia Beach and the South Side
Visiting Angels VIRGINIA BEACH
1642 Pleasure House Rd #104
Virginia Beach, VA 23455
Phone: 757-530-5961