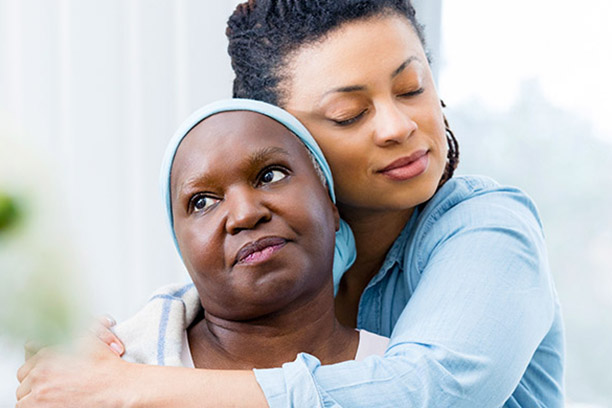 End-of-Life Care for Families in Virginia Beach, VA, and Nearby Areas
End-of-life care services from Visiting Angels of Virginia Beach provides physical and emotional support to seniors nearing the end of their lives due to a terminal illness. Our caregivers can aid your loved one while also supporting your family during this challenging time.
What Does End-of-Life Care from Visiting Angels Include for Seniors in Virginia Beach, VA, and Nearby Areas?
While it's a normal part of our lives, it doesn't make the process any easier. As more people choose to spend their final days at home, it's critical for families to have access to caring and supportive home care services. Unfortunately, in the training process for caregivers and healthcare workers, this part of end-of-life care is frequently misinterpreted or disregarded.
Visiting Angels of Virginia Beach offers various services to assist you and your loved one during this difficult time. Our caregivers will ensure that your loved one is as relaxed as possible. While our program does not provide hospice care, our in-home care providers can collaborate with the hospice staff and provide support. We'll also be there for you and your family, lending a hand anytime you need it.
How Our Caregivers Can Assist
When family members are given a short life expectancy, they frequently require medical attention to alleviate pain and other symptoms. A typical solution is end-of-life care. Close family and friends are commonly entrusted with obligations. If you find yourself in this situation, you may discover that you lack the physical or emotional strength to handle these obligations alone. You may benefit from hiring a professional caregiver from Visiting Angels of Virginia Beach.

Our compassionate home care services provide you, your family, and your loved ones with the support they require throughout their final days. Through our Life Care Navigation collection of senior care services, Visiting Angels provides the dedicated degree of support you require. Our Practical Care Tips for End-of-Life program defines our strategy, which is meant to equip caregivers with the knowledge they need to support and help clients and their families.
Visiting Angels of Virginia Beach follows these criteria and takes a client-centered approach to end-of-life care. The level of care is based on your loved one's comfort and well-being.
Our caregivers assist with the following:
Reduce the severity of your pain and other symptoms.
Assist with personal duties such as clothing, bathing, and daily hygiene.
Loneliness, tension, and anxiety
We ensure that family and friend caregivers receive the support and respite they require. Meal preparation, laundry, minor housekeeping, shopping, and errands are just some of the things we help with. Our in-home care providers serve as an anchor for family caregivers in times of stress, delivering emotional support and a helping hand as needed.
Get Started with Visiting Angels of Virginia Beach
Visiting Angels of Virginia Beach can offer you the caring attention and assistance you require during this trying time. We welcome you to contact our Virginia Beach, VA, office to determine if our end-of-life care services are the right solution for your family. We'll be pleased to provide any information you require and assist you in scheduling an in-person appointment with our team at a time and location that is convenient for you.
Contact Visiting Angels for more information about our senior care services!


Serving Virginia Beach and the South Side
Visiting Angels
VIRGINIA BEACH, VA
1642 Pleasure House Rd #104
Virginia Beach, VA 23455
Phone: 757- 216-1934
Fax: 844-795-8881