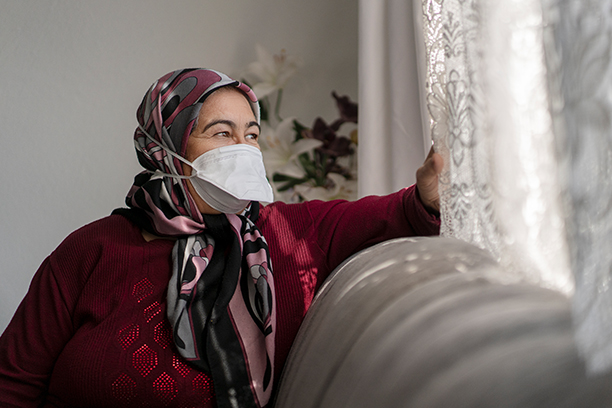 Transitional Advanced Home Care in Auburn, Manchester, NH, and the Surrounding Area
Ready-Set-Go Home Is the Advanced Home Care Plan for Post-Hospitalization in Auburn, Manchester, Bedford, Derry, and Nearby Cities
Designed to help your loved one transition from a hospital to a home setting, our Ready-Set-Go Home program in Manchester, NH, and the surrounding area offers your family quality, advanced home care. Included in this plan is a three-step approach that enables us to reduce hospital readmission, a significant risk for the elderly in the 30 days following a hospital discharge. Approximately 20% of seniors on Medicare are re-hospitalized during the month after a return home. Should your beloved family member be readmitted in the four weeks proceeding a return home, they have a much lower chance of recovery. Thus, it is essential to decrease the likelihood of readmission.
Ready-Set-Go Home Reduces Hospital Readmission
At Visiting Angels of Auburn, we help reduce readmission with our Ready-Set-Go Home program. Our advanced home care plan provides seniors with care at home after a hospital discharge. Please leave it to us to coordinate your family member's transition from hospital to home, support them during this period, and help them through their first weeks home from the hospital.
Visiting Angels of Auburn Reduces Readmission to Hospitals with a Three-Step Approach
Designed to give your elderly loved ones the support they need after returning from the hospital, our Ready-Set-Go Home advanced home care program increases the odds of recovery while decreasing the likelihood of readmission. The Ready-Set-Go Home program uses the following three-step approach:
At the Hospital:

During your senior's hospitalization, our Ready-Set-Go Home program ensures support on-site with an aide. We recommend you read through our Ready-Set-Go Home guide as it includes detailed information about the discharge process, questions you may want to ask hospital staff, and ways to reduce the risk of re-injury.

At the Client's Home:

Once at home after being discharged, our advanced home care providers provide support, ensuring your loved one is comfortable and safe during the recovery period. Our aides can also spot health issues, whether cognitive or physical and discuss them with family members. They'll also keep an eye on proper recovery protocols and make sure medication is taken.

At Visiting Angels of Auburn:

As your loved one's support provider, our office staff works behind the scenes to help provide appointment and medication reminders, support during follow-ups, and assistance with food, equipment, and medication delivery.
Learn More Today
If you're looking for professional care in Auburn, Manchester, Bedford, or the surrounding area, call Visiting Angels of Auburn for reliable, friendly assistance. Contact us for more information about our Ready-Set-Go Home program to reduce hospital readmission for your senior family member.
Serving Candia, Manchester, Bedford, Derry, Londonderry, Hooksett, Auburn, Raymond, Salem, Concord, Bow, Goffstown, Dunbarton, Weare & Suncook, NH
Visiting Angels Auburn, New Hampshire
14 Hooksett Rd
Auburn, NH 03032
Phone: 603-838-3126