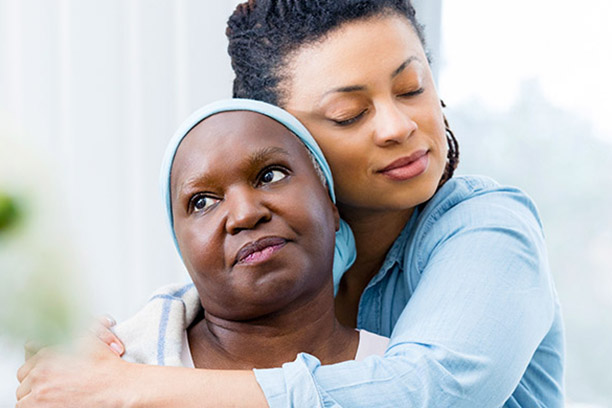 Assisted Home Care Services and End of Life Care in Greater Auburn, NH
Our end-of-life care provides seniors and their families with essential support. Over this period, assisted home care service providers can give you and your loved one compassionate care and peace of mind. At the same time, our caregivers also provide your family with the much-needed comfort you need during this very stressful experience.
Although it is only natural for the body to come to the end of its life cycle eventually, it doesn't make this period any less hard. With so many older adults choosing to age at home; it's essential that families can find supportive and compassionate assisted home care service. Sadly, this vital aspect of care is frequently overlooked or misunderstood when care providers are trained for home care.
How Our Assisted Home Care Services Help with the End-of-Life Process in Auburn, Manchester, Bedford, and Nearby Cities
At Visiting Angels, we feel that access to essential support services for end-of-life transition is crucial. With our end-of-life care services, our caring aides will do everything possible to ensure your beloved family member is comfortable during their transition. Even though our assisted home care service doesn't include hospice care, our support staff often works with and alongside hospice care providers. Whenever you need a helping hand, Visiting Angels is here for your family.
End of Life Care Services
During the final stages of life, end-of-life care providers provide your family and loved ones with all the help necessary. With our Life Care Navigation™ senior care service collection, Visiting Angels gives supportive, caring end-of-life care. We have created a specialized program, Practical Care Tips for End of Life, wherein our approach to care is outlined. This specialized service was established to teach our care providers everything they need to know to provide proper help and support to seniors and their families as they experience the end-of-life process.
Under the guidelines of the Practical Care Tips for End of Life, we offer a senior-centered approach to end-of-life care. As such, your loved one's well-being and comfort are at the crux of the training. Our care providers assist with care to minimize pain or discomfort, provide support with personal tasks like daily hygiene, bathing, and dressing, and present seniors with a comforting companion to ease feelings of anxiety, stress, and loneliness.
During this time, we also ensure family caregivers obtain the assistance and respite they require. Our assisted home care services cover duties like running errands, shopping, light housekeeping, laundry, and meal preparation. Visiting Angels support staff is a steady, calming presence for both seniors and their family members. A caring helper they can turn to when they feel overwhelmed, one that gives a helping hand or emotional support, no matter the time.
Learn More Today
To schedule a no-cost meeting or for more information, contact Visiting Angels of Auburn by clicking one of the buttons below or calling one of our caregivers at (603) 483-8999.


Serving Manchester, Derry, Concord, Auburn NH and the Surrounding Area
Visiting Angels
AUBURN, NH
14 Hookset Rd,
Auburn, NH 03032
Phone: 603-483-8999