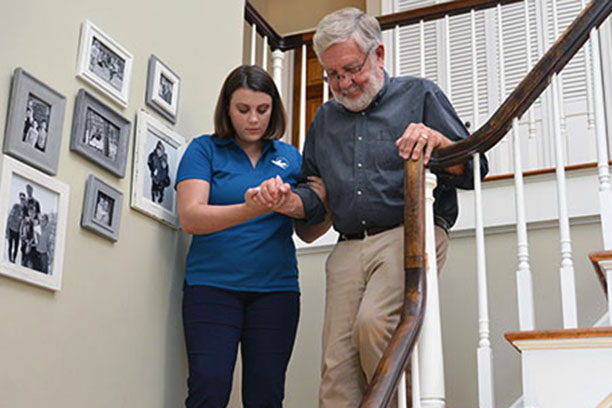 Visiting Angels' Senior Care Services Help Prevent Falls in Auburn, NH, and Surrounding Areas
Did you know that the main reason elders without senior care services lose their independence is because of falls? Besides resulting in a physical injury, a trip or a slip can impact a senior socially and emotionally. Unfortunately, such an accident drastically impacts an individual's quality of life. Once someone has suffered an injury due to a fall, they often change their habits, opting to miss family functions, turn down social events, and avoid leaving the house altogether. In the end, this behavior often leads to feelings of depression, sadness, social isolation, loneliness, and anxiety.
Elderly Adults in Auburn, NH, and Nearby Areas that are Looking to Avoid Falls in the Home can Benefit from Visiting Angels of Auburn's Senior Care Services
Our caregivers are trained to look for hazards in the home that may cause your loved one to fall. We can provide recommendations for safety features that can be added to your loved one's home to avoid any potential accidents. Our home care services can provide assistance with tasks such as light housekeeping, laundry, bathing, grocery shopping, or any other tasks that could lead to injury if done without assistance.
How Can Falling Down Be So Life-Changing?
Every year in America, 1 in 3 elders fall down. Of those same individuals, 1 in 5 sustains serious injuries such as concussions, fractures, and broken hips.
Older adults who fall are more likely to experience subsequent slips, trips, and falls.
Over the course of a year, over 800,000 elders are hospitalized because of such incidences.
In a long-term home care or assisted living facility with specialized senior care services, recovery can take as long as up to one year. However, many seniors who fall never return home.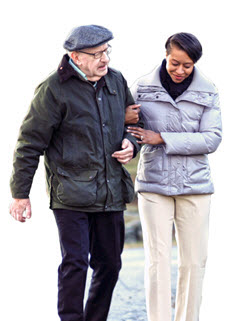 The Risk Factors That Surround Falling
Typically, many risk factors surround a senior and result in a fall.
What exactly is a risk factor, you may wonder? It is something specific that raises the likelihood of an elder falling down.
Frequently, risk factors are linked to the home environment, a medical problem, or a physical condition. For instance, some risk factors are: lack of assistance grab bars in the bath, dehydration, taking multiple medications, poor eyesight, and arthritis.
How can falls be prevented? Simply put, by addressing and identifying risk factors quickly.
To date, injury and fall prevention is a persistent challenge for elders and their families.
With our senior care services and fall prevention program, we are committed to assisting elders and their families through education. And with the help of our in-home care providers, we increase the quality of life for our clients by reducing falls.
If you have a loved one who could benefit from our assistance, please contact us today to learn more about our services or schedule a free, in-home consultation!
Download Your Free Safe & Steady Fall Prevention Resource Guide today.
Serving Manchester, Derry, Concord, Auburn NH and the Surrounding Area
Visiting Angels
AUBURN, NH
14 Hookset Rd,
Auburn, NH 03032
Phone: 603-483-8999