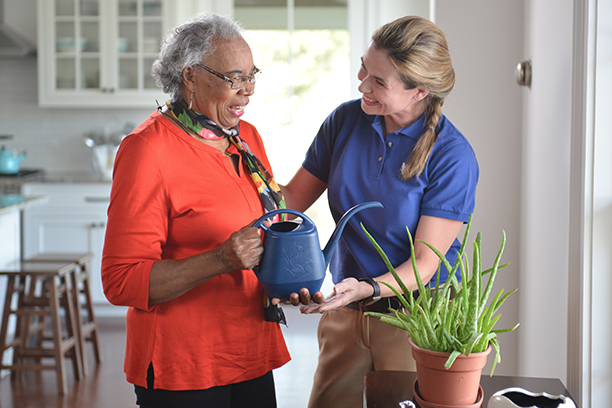 What Is Alzheimer's? Tips from Home Care for Seniors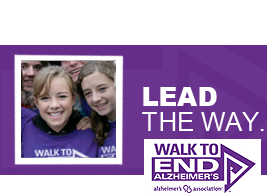 Alzheimer's is a type of dementia that causes problems with memory, thinking and behavior. Symptoms usually develop slowly and get worse over time, becoming severe enough to interfere with daily tasks.
Alzheimer's and Dementia Basics
Symptoms of Alzheimer's
The most common early symptom of Alzheimer's is difficulty remembering newly learned information. Just like the rest of our bodies, our brains change as we age . Most of us eventually notice some slowed thinking and occasional problems with remembering certain things. However, serious memory loss, confusion and other major changes in the way our minds work may be a sign that brain cells are failing.
The most common early symptom of Alzheimer's is difficulty remembering newly learned information because Alzheimer changes typically begin in the part of the brain that affects learning. As Alzheimer's advances through the brain it leads to increasingly severe symptoms, including disorientation, mood and behavior changes; deepening confusion about events, time and place; unfounded suspicions about family, friends and professional providers of in home care for seniors; more serious memory loss and behavior changes; and difficulty speaking, swallowing and walking.
People with memory loss or other possible signs of Alzheimer's may find it hard to recognize they have a problem. Signs of dementia may be more obvious to family members or friends. Anyone experiencing dementia-like symptoms should see a doctor as soon as possible. If you need assistance finding a doctor with experience evaluating memory problems, your local Alzheimer's Association chapter can help. Early diagnosis and intervention methods are improving dramatically, and treatment options and sources of support can improve quality of life.
Help is available
If you or a loved one has been diagnosed with Alzheimer's or a related dementia, you are not alone. The Alzheimer's Association is the trusted resource for reliable information, education, referral and support to millions of people affected by the disease. Visiting Angels can also provide in home care for seniors with Alzheimer's, to help you and your family.

Call our 24/7 Helpline: 800.272.3900
Locate a chapter of the Alzheimer's Association in your community
This information is provided by the Alzheimer's Association ®
Serving Manchester, Derry, Concord, Auburn NH and the Surrounding Area
Visiting Angels
AUBURN, NH
14 Hookset Rd,
Auburn, NH 03032
Phone: 603-483-8999