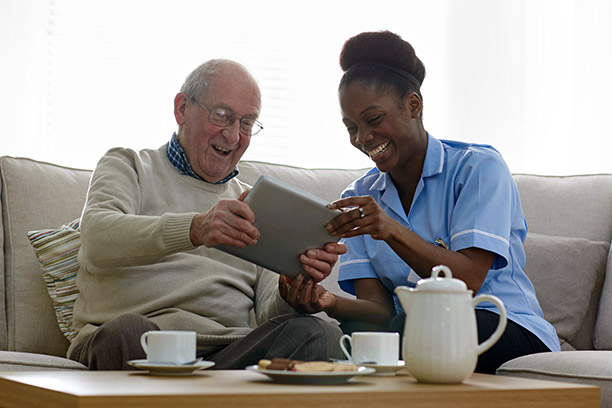 Alzheimer's In-Home Care Services in Greater Auburn, NH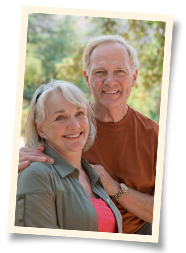 Visiting Angels of Auburn are experienced at providing essential in-home care services for those with Alzheimer's or another form of dementia. We are a key component of our clients' Alzheimer's care teams and are willing to work alongside their physicians and family members to provide well-rounded care. Whether you are in need of full-time in-home care services or merely a respite for family caregivers, we provide the support you can rely on.
Qualified Alzheimer's In-Home Care Services for Aging Adults in Auburn, NH, and The Surrounding Areas
Alzheimer's care is one of the most challenging for families to handle on their own. Not only are there physical needs that require attention, but the emotional toll of the disease for both the patient and family caregivers is immense. Bringing in a memory care professional from Visiting Angels of Auburn to provide in-home care services can help both you and your loved one.
Our memory care providers are compassionate individuals who understand how difficult this time is for your family. We are proud to offer our caregivers the opportunity to participate in a Visiting Angels training program for Alzheimer's and other forms of Dementia care. This program was created in partnership with the Alzheimer's Association Massachusetts/New Hampshire chapter and follows the Habilitation Methods now widely used in the field. The program trains caregivers in the particular skills and understanding required to care for clients with Alzheimer's or other forms of dementia. We also have our caregivers go through an interactive training program so they understand what if feels like to have a form of dementia and also train them using Teepa Snow's Positive Approach to Care program.
How We Assist
When you choose Visiting Angels of Auburn, NH, for Alzheimer's care services, your loved one will receive consistent, high-quality in-home care services from our compassionate professionals. Some of the ways in which we are able to help your family member include daily hygiene assistance, appointment reminders, cooking assistance, transportation to appointments, basic housekeeping, and more. Our approach is doing care WITH your loved one and not TO your loved one. It is so important for them to perform as much as they can with our caregivers standing by to cue and assist as needed and not come in and just do for them. Your loved one will receive so much more than physical care from the caregivers at Visiting Angels of Auburn; we also provide friendly companionship and mental stimulation, which can be comforting and rewarding to our clients.
The system of continuous monitoring that is used ensures your loved one receives consistently top-notch essential in-home care services. We place regular phone calls to gauge customer satisfaction, and we even provide occasional drop-in visits during care hours. We make it a point to keep you in the loop regarding your loved one's care and alert you if anything concerning comes up. Likewise, you are always welcome to call our office with questions or concerns. With Alzheimer's care, you can realize peace of mind is a reality.
Call Visiting Angels of Auburn, NH, to learn more about our essential in-home care services.
How Visiting Angels of Auburn Is Participating in the Fight Against Alzheimer's
It's the time of year to especially express what you are thankful for, and here at the Alzheimer's Association, we are thankful for you and your support - we couldn't do what we do without people like you.
This month, we have the opportunity to win $15,000 for the Central NH Walk to End Alzheimer's. This would put us over our goal...are you up for helping us?
Here's how:
Visiting Angels Corporate will donate amounts from $20,000 - $5,000 to the top eleven teams nationwide.
Currently, our team, Angels Take Action, is #7 of the Visiting Angels franchise teams in the country!!!
Will you help us put them at the top by making a donation to one of their teams or sharing this information with family and friends? This money will get us closer to our 2018 Central NH Walk fundraising goal and help support our local community!
Please click here to find the Angels Take Action team page to make your donation.
Reach out to our team today to learn more about how our in-home care services can help your loved one!


Serving Manchester, Derry, Concord, Auburn NH and the Surrounding Area
Visiting Angels
AUBURN, NH
14 Hookset Rd,
Auburn, NH 03032
Phone: 603-483-8999