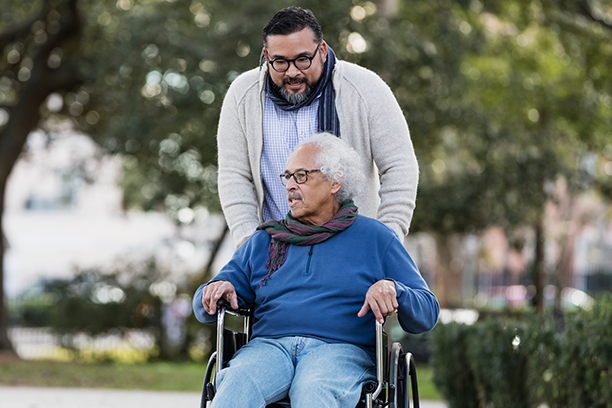 Home Care Companies for Medication Reminders in Greater Auburn, NH
Caregivers are an important part of how more and more families are caring for their aging loved ones. As aging in place is becoming the choice of most retirees and seniors in Auburn, Candia, Manchester, and the surrounding area, caregivers help to bridge the gap between daily needs and what family members can provide. At the same time, many home care companies offer in-home services, but only a Visiting Angel offers fully customized care plans that offer holistic health support for your loved one.
Visiting Angels Is a Private Duty Home Care Company that Can Assist with Medication Reminders in Auburn, Candia, Manchester, and Surrounding Areas
When researching home care companies, it is important to understand not just the mission and values of an organization but also the essential one-on-one care services offered. You might be weighing the options of using an independent provider, going through an agency, or choosing a live-in institution. When your loved one's independence, lifestyle, and quality of life are your priorities, Visiting Angels of Auburn is a well-resourced agency to meet your loved one's needs. We will help you build a care plan as unique as your loved one that includes their lifestyle preferences, hobbies, and habits. That includes creating a daily schedule with times for rest, meals, activities, and a regular medication schedule.
In fact, helping clients maintain their correct medication regimen is one of the most important services we offer. Managing the correct pill dosages and schedules can be a complex task for seniors, but it is important to help manage chronic conditions, pain and discomfort, and mental health as well. The expertise of a caregiver offers your loved one help picking up prescriptions, keeping to the right daily schedule, and offering them water or food before or after taking their medication.
Your Loved One's Safety Is Our Focus
Our primary focus is always on the safety of your loved one. Each of our essential services can help your loved ones maintain safety in their home environment. A caregiver can help with light housekeeping, mobility assistance, transportation, meal preparation, and keeping up with mail or email. Other home care companies might restrict you to only companionship care, but a caregiver can also provide specialized services, including Alzheimer's or dementia care, transitional care, or end-of-life care, as your loved one's needs change.
Choosing one-on-one care can be a great way to help your loved one remain in their own home, maintaining their independent lifestyle for longer while also making sure that they are comfortable, safe, and happy every day. Every member of our team at Visiting Angels of Auburn is here to help your family work toward a better quality of life for your loved one by providing the best possible quality of care.
Learn More About Our One-on-One Care
If you are concerned about the well-being of a loved one who lives alone in Auburn or the surrounding communities, home care companies such as Visiting Angels of Auburn is here to help. Call us today to learn more about our essential in-home senior care services.


Serving Manchester, Derry, Concord, Auburn NH and the Surrounding Area
Visiting Angels
AUBURN, NH
14 Hookset Rd,
Auburn, NH 03032
Phone: 603-483-8999