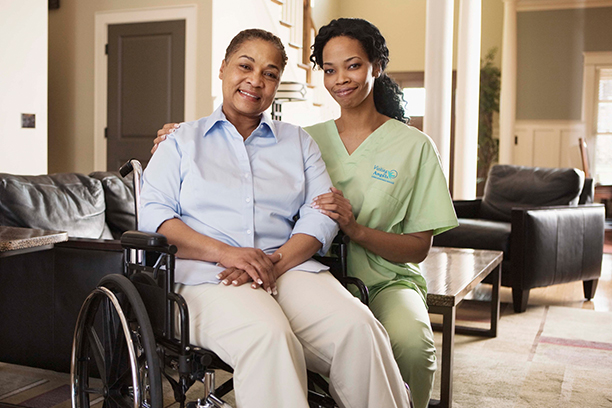 Elder Care Options for Mobility Assistance in Auburn, NH
Visiting Angels of Auburn's Elder Care Options in Auburn Helps Seniors Engage in Activities Outside Their Home
Visiting Angels of Auburn offers elder care options and mobility assistance for those in the Auburn, NH area. Our team of care providers assists clients to gain independence and confidence while also being a supportive piece of their life that offers more freedom and fun than they can do on their own. Once clients begin working with a care provider, they are no longer limited to only their home or bed-- rather, their life changes. Their life becomes full of more possibilities.
Improve Quality of Life with Increased Mobility
When you are providing care for a loved one on your own, it can be overwhelming. Everything from doctor's visits to feeding schedules can take up a lot of your own time, which is why it is essential to consider the various elder care options. When you bring in an elder care professional, it benefits you and will improve your loved ones' lives. With a caring and trustworthy helper, your loved one will participate and appreciate simple tasks such as walks in the park, visiting friends, doing their groceries, and going to the museum. With the independence that comes with their freedom, your loved one will also see health improvement in their emotional, mental and physical health. Elder care
The Comfort of Knowing a Caring Hand is Nearby
There are other elder care options available for those struggling with mobility; assistance includes positioning and transferring. There are cases where seniors have limited mobility that makes them need to remain in bed. When this is the case, caregivers can assist with positioning and alleviating the body parts that may be experiencing higher amounts of pain. This assistance leaves breathing and digestion to be supported appropriately, as well as their muscle movement.
Having Fun When You're Physically Limited
Having a leisurely walk-through areas like Sebbins Pond or Reeds Ferry State Forest is one way we get our seniors moving. Our team of caregivers also likes to engage their clients with quiet afternoons birdwatching at the Meadows of Joppa Hill, followed by tea with friends at The Inside Scoop.
The above are just a few prime examples of how our elder care options can provide our senior clients with newfound freedom. It has been shown that inactive seniors have lower levels of emotional and physical well-being. This is why Visiting Angels of Auburn works so hard to provide home care that lets lonely seniors experience the outdoors regularly. When seniors engage in social activities and regular companionship, they can have fun again in Auburn, NH!
Contact our agency today to learn how our elder care options can help your loved one in Auburn!
Our professional caregivers can assist your loved one with:
Bathing or showering

Dressing and undressing

Toileting and incontinence care

Grooming

Putting on make-up

Dental hygiene
Often, these services can be too challenging for individuals that have not had the proper training-- this is also why most seniors feel more comfortable receiving personal care from a trained professional.
Knowing that our highly qualified caregivers can help your loved one in the bathroom with personal care needs, you can rest assured. Senior Homecare by Angels of Hamilton proudly offers personalized care plans, affordable rates, and senior home care assistance provided by compassionate and discreet caregivers.
Take the Next Step with our Care Team
Don't hesitate to reach out if you feel like our home care assistance plans could benefit you or a loved one. Our staff is eagerly waiting to provide you with all the information you may need to make the best decision for you or a loved one.
Serving Manchester, Derry, Concord, Auburn NH and the Surrounding Area
Visiting Angels
AUBURN, NH
14 Hookset Rd,
Auburn, NH 03032
Phone: 603-483-8999