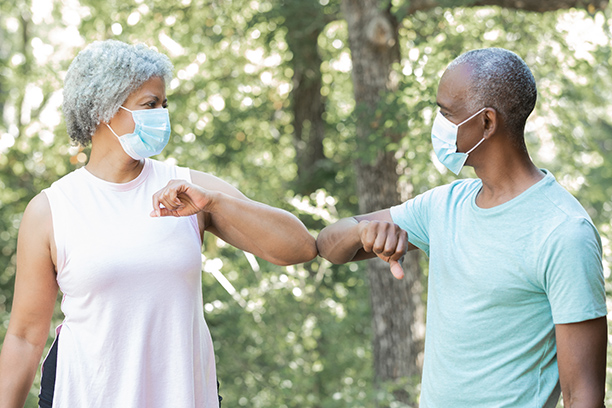 It's Easier Than Ever to Find Respite Care in Manchester, NH
With help from Visiting Angels, family caregivers get the much-needed time they require to rest and take care of themselves. We are happy to offer respite care – relief from duties taking care of an elderly loved one who requires frequent monitoring – to families throughout Manchester. Be it for a few hours or an entire day, our helpers can take over all of the tasks an in home care provider normally does, including feeding, bathing, dressing, and walks. Remember, in order to take care of others, you must ensure your own health first.
The Importance of Health in Caregivers
Whether you're in Hillsborough County or a different part of the region, attending to the needs of an older adult can be both emotionally and physically challenging. More often than not, primary home care providers get very little or no time off, causing their own health to deteriorate. That's where respite care comes in, and you can depend on compassionate assistants to reliably take over your round-the-clock duties. With their help, caregivers ward off burnout that can lead to exhaustion, stress, and depression.
The Signs That You Need Outside Support
As the main family member to provide assistance, you spend much of your time running to the Market Basket for provisions, visiting the Briarwood Primary Care for doctor's appointments, and taking your loved one for small walks around Northwest Manchester. Easily, a sizable amount of your day involves tending to another person's needs. And the truth is, you're drained and exhausted. The thought of so much work is taking a toll on your health, but you don't know what to do about it. It's important to keep in mind that providing in home care is a tough job and there's no reason you shouldn't seek outside support. With honest, caring Visiting Angels aides, you'll get all the help you need.
How Can Visiting Angels Assist You?
Our respite care program allows family members to take some quality time for themselves, whether they want an evening out on Elm St or they need to handle an overdue dentist's appointment. Aside from helping your loved one get dressed or remember to take their medication, our aides can take them into town for supplies, out for a lovely picnic lunch at the Paul A. Schroeder Park, or over to the Seibert Park Gardens for a pleasant walk. You can count on our caring assistants for anything that's necessary. They're not only there for your parent, but they're also there for you too!
Serving Candia, Manchester, Bedford, Derry, Londonderry, Hooksett, Auburn, Raymond, Salem, Concord, Bow, Goffstown, Dunbarton, Weare & Suncook, NH
Visiting Angels
AUBURN, NEW HAMPSHIRE
14 Hooksett Rd
Auburn, NH 03032
Phone: 603-838-3126
Fax: 603-483-8922