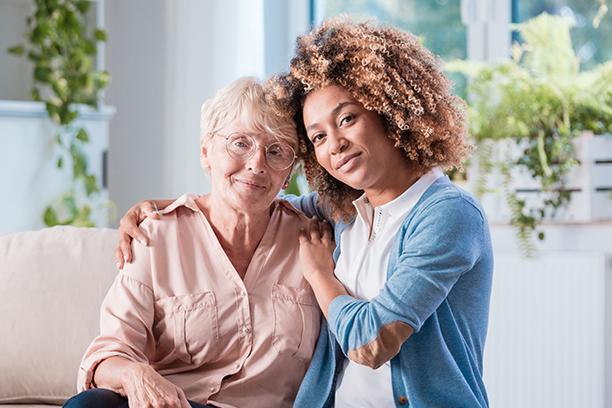 Home Care in Derry, NH
There comes a time when you begin to need assistance as you age in order to stay safe at home. Fall risks become a large concern as people grow older. Visiting Angels of Auburn provides home care services and fall prevention programs for the elderly in Derry, NH, and nearby communities.
Visiting Angels of Auburn is Here to Help Your Loved One in Derry, NH, or a Surrounding Neighborhood Stay Safe at Home with Our Home Care Services
If you are considering home care services for your loved one, you may have concerns about whether or not they will be able to safely remain in their home. While you don't think it's time to transition to an assisted care facility, you may have concerns about your loved one unintentionally becoming injured while they are home alone. Thankfully, there is a solution – home care professionals. The experts at Visiting Angels of Auburn can work with your loved one's medical professionals and customize their environment to make sure that they are getting the assistance that they need in a safe and secure home.
How Visiting Angels Can Help Reduce Fall Risks
One of the largest dangers for older Americans is falling and accidents related to a fall; according to a report by AgingCare.com, falls are the number one leading cause of injuries and accidental death in seniors over the age of 65 in the United States. Falls in the bathroom are some of the most common because water on the floor can make a slippery and dangerous environment. If falling is one of your main concerns for your loved one, bars on the shower and bathroom door can be installed to help him or her safely exit the shower or tub, reducing the risk of accidental injury.
Additionally, Visiting Angels of Auburn, NH, can help with bathing and cleaning needs, allowing your loved one to retain their quality of life in their own home while also ensuring the safety that you need to keep your peace of mind.

If your loved one uses a wheelchair or has other issues with movement, ramps can be installed outside of his or her home to improve the ease of access.
Visiting Angels of Auburn, NH can also provide additional services related to movement, including:
Bringing food to and from the kitchen for your loved one
Helping them get up and down the stairs
Assisting them with cleaning and chores
Learn More About Our Home Care Services
By working together, your loved one's medical profession and Visiting Angels of Auburn can create the perfect environment to keep your loved one safe and help him or her retain her sense of self and independence. Call us today for more information, and help your loved one get back on track to the life they know.
Our team is here to help you!


Serving Candia, Manchester, Bedford, Derry, Londonderry, Hooksett, Auburn, Raymond, Salem, Concord, Bow, Goffstown, Dunbarton, Weare & Suncook, NH
Visiting Angels
AUBURN, NH
14 Hooksett Rd
Auburn, NH 03032
Phone: 603-483-8999
Fax: 603-483-8922