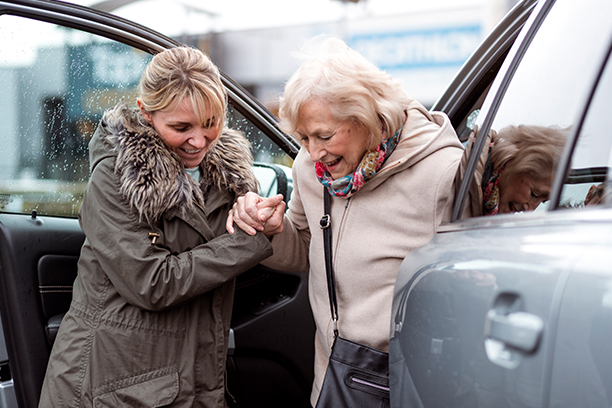 Experienced Home Care Specialists in Carrollton, TX and Surrounding Areas
Establishing in-home senior care for a parent or relative can be a confusing and stressful process. One of the most stressful parts of finding quality care is searching for an agency with experienced and compassionate caregivers who can provide the level of care your loved one needs in order to remain safe and comfortable in their own home.
With Visiting Angels Carrollton, that search is made simple. Our team of Angels is made up of reliable, knowledgeable and experienced home care specialists from Carrollton, Coppell, Farmers Branch and throughout Dallas County, TX. We make sure to match your loved one with a dependable and experienced caregiver whose skills are ideally suited to your loved one's condition.
How Does Visiting Angels Carrollton Hire the Right Home Care Specialists?
When we hire new members of our caregiving team, the first thing we look at is their experience with providing in-home senior care. We expect each and every member of our staff to come to us with at least two years' experience providing care for elderly and disabled adults. Unlike other local caregiving agencies in Carrollton and nearby communities, with Visiting Angels, you can rest assured that the quality of care your loved one receives will exceed your expectations.
We use a multi-stage interview process when screening new applicants. Each candidate is vetted through a reference and background check. It is not enough to us that candidates demonstrate the experience needed to handle caregiving responsibilities – we expect glowing references and a proven track record of providing exceptional care for elderly clients.
How We Can Help You Find Your Perfect Caregiver
Before we begin providing care, we give our clients and their families the opportunity to interview their caregiver. We encourage you and your loved one to ask our home care specialists detailed questions about their experience, their approach to in-home senior care and how they plan to handle your loved one's needs and concerns. At Visiting Angels Carrollton, we believe that trust is essential to providing excellent care for seniors, and we want you to have complete confidence in the caregiver you select.
Your loved one's home care specialist can be a great resource for you and your family. While we specialist in assisting seniors with Activities of Daily Living (ADLs), our caregivers are also known for providing meaningful companionship and spending quality time with care recipients. Additionally, caregivers with experience and expertise, like those at Visiting Angels Carrollton, are often the first to notice small changes or telltale signs when your loved one's condition changes. Their background also gives them insight, helping them recommend changes to your loved one's care plan when necessary.
Our caregivers are known for forming strong bonds with the seniors in our care. This allows us to provide truly exceptional care that helps our clients live out their golden years in their own home. We often hear that our caregivers become like family to our clients!
If you'd like to learn more about our home care specialists, call Visiting Angels Carrollton at 972-694-0811 and schedule a free in-home consultation.
Serving Carrollton, Farmers Branch, Coppell, North Branch and Surrounding Areas in Dallas County, TX
Visiting Angels
CARROLLTON, TX
3010 Lyndon B Johnson Fwy #1200
Dallas, TX 75234
Phone: 214-368-2225