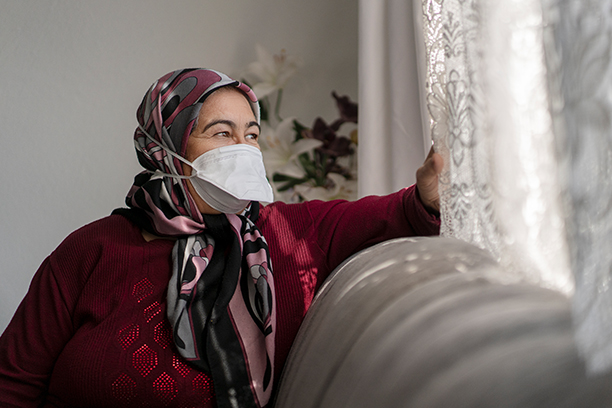 Home Care Services
Visiting Angels: Your Choice Among Home Care Agencies in the Carrollton TX Area
When a loved one starts to struggle with living on their own, it's important to provide them with the support and encouragement they need. Visiting Angels Carrollton TX is trusted among the home care agencies in the Dallas area. We help you, your loved one, and your family meet the challenges that come with getting older. We believe the best home care agencies provide personalized care. Through our customized care plans and 24/7 support, we make it possible for your loved one to extend the time they spend in the comfort of their home.
The first step to your loved one's care program is planning. As one of the preferred home care agencies in the Carrollton TX area, we will create a tailor-made plan, customized to fit your loved one's condition and daily routine. We provide physical, mental, emotional, and specialized non-medical support to our clients. Some of the services Visiting Angels Carrollton TX provides include:
Assistance with errands and day-to-day tasks
Meal preparation and grocery shopping
Help dressing and/or undressing
Hygiene assistance
Reminders for appointments, bills and medications
Conversation and companionship
Emotional support and encouragement
Non-medical care for memory disorders, such as Alzheimer's or dementia
Non-medical care for other conditions, such as diabetes, Parkinson's, cancer, or heart problems
Once we know your loved one's needs, we begin to co-ordinate care. We develop a schedule that works for your loved one. When you choose Visiting Angels from the home care agencies in the Carrollton TX area, you can schedule care at any hour of the day and any day of the week. We help you select a caregiver or team of caregivers whose skills and experience are matched to your loved one's condition. Our Select a Caregiver program is unique among home care agencies. You'll have the chance to interview care providers, ensuring a perfect match.
All home care programs from Visiting Angels Carrollton TX come with regular monitoring and unwavering support. We provide frequent check-ups to ensure your loved one's well-being. Our home care plans are flexible. Unlike other home care agencies, we have the staff and expertise to adapt to any changes in your loved one's health or well-being.
We are happy to provide support for seniors throughout the Dallas area. To learn more about what sets us apart from other home care agencies, or to schedule a consultation for your loved one, call our Carrollton TX office today.
Serving Carrollton, Farmers Branch, Addison, Dallas & Surrounding Areas
Visiting Angels CARROLLTON, TX
8350 N Central Expy #M1018
Dallas, TX 75206
Phone: 214-368-2225