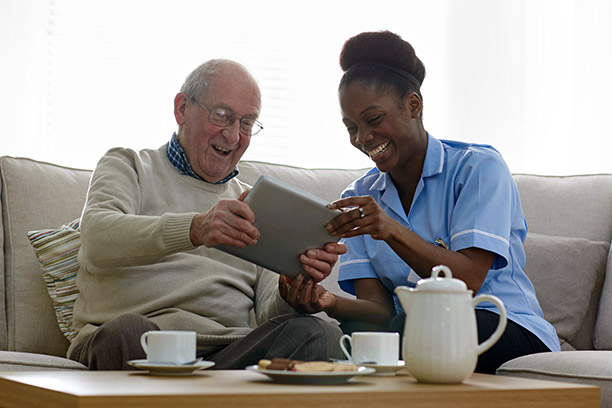 Alzheimer's Home Care Services for Seniors in Carrollton, TX
Experienced Alzheimers Home Care Services from Visiting Angels Carrollton TX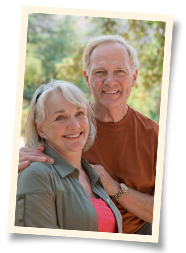 Alzheimers is one of the hardest diseases to handle, and many families struggle to cope with a loved one's diagnosis. For many, the first thought is in-patient care at a retirement or nursing home. But the comfort, security, and familiarity of home can be one of the most valuable tools in helping them cope with Alzheimers or dementia. Because of this Visiting Angels Carrollton TX offers Alzheimers home care to seniors in Dallas, North Branch, Addison, and Farmers Branch.
Our Alzheimer's and dementia home care programs were designed with the help of the Alzheimer's Foundation of America (AFA). At Visiting Angels Carrollton TX, we offer our caregivers specialized training designed by the Dementia Care Professionals of America, a branch of the AFA. Memory disorders present unique and challenging care situations. It's important your loved ones is cared for by qualified, knowledgeable professionals with Alzheimer's home care experience.
As with all home care programs from Visiting Angels Carrollton, TX, our Alzheimers and dementia care programs are personalized to fit the needs of your family and your loved one. Our care programs are planned in conversation with you, your loved one and other family members. The program we suggest will be designed to match the mental, emotional, and physical challenges your loved one is struggling with. We proudly combine our Alzheimers home care with other services, such as elderly companion care.
The Visiting Angels Carrollton, TX staff understands how stressful it is to cope with the changes brought on by Alzheimer's or dementia. You worry for your loved one's well-being. That's why we take steps to give you peace of mind, such as allowing you to interview and select the caregiver you are most comfortable working with. We also regularly monitor your loved one, including drop-in visits and phone-call check-ups. If you have questions, urgent situations or emergencies outside our office hours, leave a message, and we'll return your call within 15 minutes.
Schedule a FREE In-Home Consultation
If you have a loved one struggling with Alzheimer's or dementia, call our Carrollton area office today at 214-368-2225 to learn more about our Alzheimers home care services.
Serving Carrollton, Farmers Branch, Coppell, North Branch and Surrounding Areas in Dallas County, TX
Visiting Angels
CARROLLTON, TX
3010 Lyndon B Johnson Fwy #1200
Dallas, TX 75234
Phone: 214-368-2225