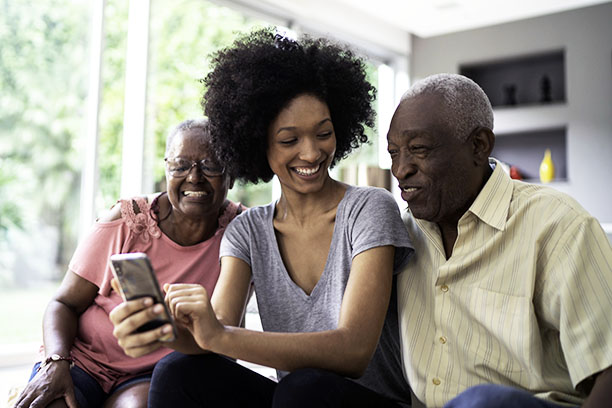 Our Professional Home Care Options Help Boost Social Wellness for Seniors in Wheat Ridge, CO and Surrounding Areas
Our professional home care options include our Social Care program, which helps seniors in Wheat Ridge, Denver, Golden and surrounding areas in Colorado stay connected with friends and family members through social media
At Visiting Angels Denver, our professional home care options are designed to improve every aspect of your loved one's life, including their physical, mental, emotional and social well-being. We have adopted a holistic approach to caregiving from day one as we are aware that it is the only way to truly make a difference. We care for the individual - and we do it both inside and outside the home. We also make certain to keep our clients up to date with technological developments that can facilitate their daily lives.
Our Social Care program naturally focuses on social wellness and helping clients stay in touch with friends and family. Socialization is important in senior years and can prevent a number of health issues. Staying connected with their loved ones and the world around them allows seniors to truly enjoy their golden years.
How Visiting Angels Denver Helps Seniors Stay Connected Through the Social Care Program
At Visiting Angels Denver, our Social Care program helps families maintain strong relationships by using social media platforms such as Facebook or Skype. Knowing how to use these platforms can enable older adults to talk to their loved ones on a regular basis, view their photos and videos, and always know what they are doing.
Recent studies have shown that just surfing the Internet regularly can reduce depression in seniors by 20 percent.* Moreover, according to a study conducted at the University of Arizona, seniors who use Facebook report a whopping 25 percent improvement in mental updating skills, which basically means using Facebook can improve working memory in older adults. Finally, another study has shown that seniors who are active on Facebook have a positive emotional experience as measured by breathing rates, brain stimulation and pupil dilation.**
With our professional home care options, your senior loved one can reap all the benefits of using social media, including staying in touch with family and friends, staying entertained and informed and meeting their peers.
Our Social Care program can teach your loved one how to:
Use a cell phone (how to make a call, send and receive text messages, video calls, pictures, and videos, use FaceTime and WhatsApp, and more)
Send an email, receive voice and video calls via Skype, and more
Create a Facebook account, connect with family and friends, and use the platform
Use popular search engines for entertainment, shopping, and more
To learn how our professional home care options can help your loved one remain socially active, call our office in Wheat Ridge, CO, today. We are happy to answer all your questions!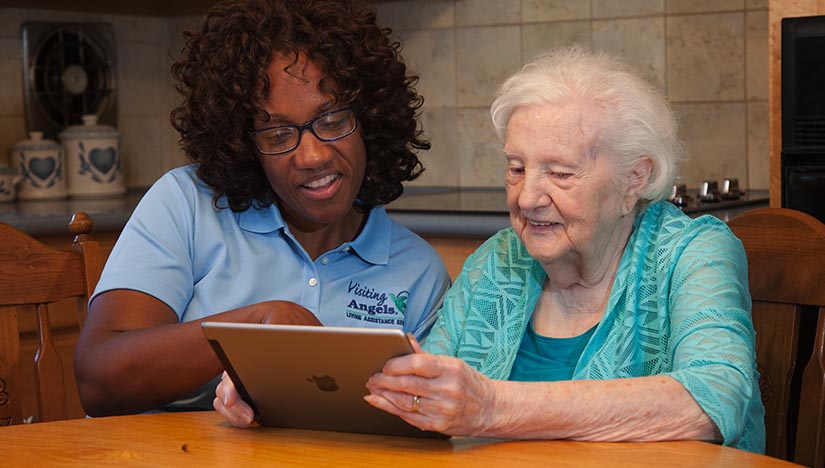 * Washington, D.C. based Phoenix Center
** Journal Cyberpsychology, Behavior, and Social Networking
Serving Central Denver, Lakewood, Arvada, Wheat Ridge, Golden & the Surrounding Areas
Visiting Angels
DENVER, CO
4251 Kipling St #535
Wheat Ridge, CO 80033
Phone: 303-232-9999