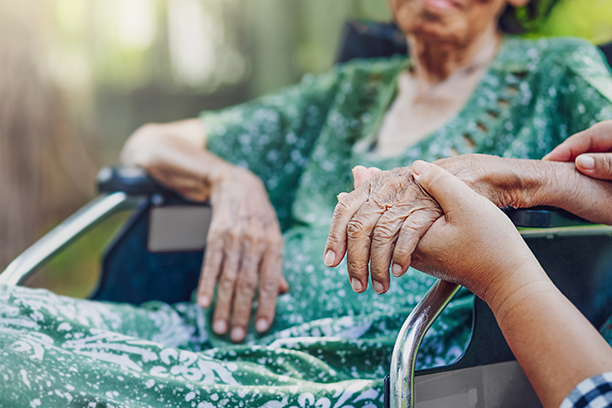 Medication Reminders from Dedicated In-Home Senior Care Providers at Visiting Angels Gastonia
Many seniors take prescription medication to help them manage chronic illnesses or recuperate from medical procedures. If your senior loved one is presently taking medication, they may need to take it at a specified time or according to instructions.
Certain age-related difficulties, however, might make it difficult for your loved one to remember to take their medication as directed. They may also struggle to take the proper amount or forget to take medicine with meals. These concerns may cause their medication to be less effective or may result in health problems.
As part of our home care services, Visiting Angels Gastonia provides helpful medication reminders. Our experienced in-home senior care providers can assist your loved one in remembering to take medicine as prescribed in order to manage health issues. Our mission is to give seniors in Gastonia, Cramerton, Kings Mountain, Shelby, Belmont and surrounding areas in North Carolina the assistance they need to make living independently and aging in place simpler.
How Our Medication Reminders Can Help Your Loved One
Our in-home senior care providers can help your loved one remember to take their medication by:
Setting a timer or reminders on an app on your loved one's phone so they can take their medication when they need to
Giving friendly reminders
Keeping a record of dates and times when your loved one takes their medication so that family members know that it was done
Watching your loved one take their medication so we can ensure they take the proper dosage or remember to take it with food or water
Keeping an eye in case your loved one shows any side effects after taking their medication
It is crucial to remember that since Visiting Angels Gastonia does not offer medical care, our in-home senior care providers are unable to administer insulin and similar medications or organize pill boxes. However, our services can help ensure that your loved one takes their medication on time.
Other Home Care Services We Offer
Medication reminders are just one of the many services Visiting Angels provides in Gaston and Cleveland Counties. Making good health choices is critical for seniors because it allows them to remain independent and live out their golden years at home. While medication is very successful in helping older adults manage chronic diseases, it is also critical for them to maintain a healthy lifestyle.
When you choose Visiting Angels Gastonia to be your partner in home care, you are choosing a care team that will not only assist your loved one with daily tasks such as medication reminders, but will also encourage them to adopt new habits into their daily routine that can also help in managing certain health conditions.
Our in-home senior care providers can also:
Transport your loved one to and from medical appointments so they may discuss the efficacy of their current prescription with their healthcare practitioner and determine if they need to change their dose or switch to a new medication
Take your loved one to the gym or a local senior center to get some exercise
Prepare healthy meals and snacks for your loved one to take with medication so they can get the nutrients they need and take care of their health
Help them bathe or shower and get dressed to reduce the risk of skin infections
And so much more
For more information on how our in-home senior care providers can help your loved one, call our Gastonia, NC office at 704-469-4207 to schedule an in-home consultation!
Serving Gastonia, Cramerton, Kings Mountain, Shelby, Belmont and Surrounding Communities in Gaston and Cleveland Counties
Visiting Angels
GASTONIA, NC
1544 Union Rd Ste B
Gastonia, NC 28054
Phone: 704-469-4207