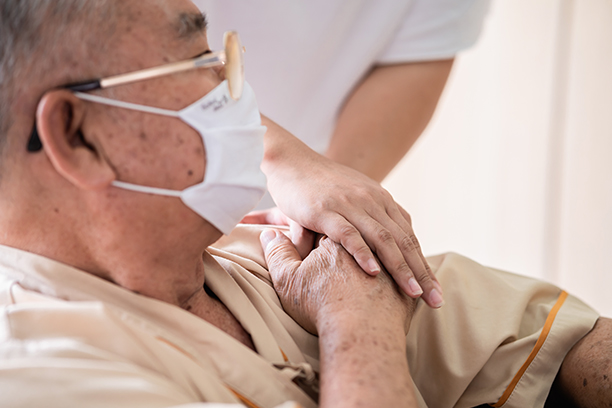 In-Home Supportive Services to Help Seniors in Gastonia, NC and Surrounding Areas Stay Safe
In-home supportive services for seniors from Visiting Angels in Gastonia, NC include fall prevention and balance care from a qualified and compassionate personal care assistant
At Visiting Angels Gastonia, we know that safety in the home is a top priority for seniors. Things we often take for granted can pose a safety risk to someone who struggles with balance, memory issues, or vision difficulties.
Some common safety concerns for loved ones include:
Forgetting how to properly use appliances
Getting lost or wandering
Losing track of time or place
Becoming fearful or suspicious
New or worsening trouble with balance
Changes in vision or hearing
While these issues should be of top concern for caregivers, they can be successfully addressed with the right care and precautions. Visiting Angels Gastonia can help your loved one stay safe at home through our in-home supportive services.
Wandering and Restlessness
Losing track of time and place are a main source of worry for family members of Alzheimer's patients. The Alzheimer's Association estimates that 6 out of 10 people with dementia will wander and get lost. There are several indicators which show your loved one may be at risk of wandering including forgetting how to get to familiar places, wanting to "go home" despite already being there, trouble finding rooms in their own home, and restlessness or pacing. It is important to keep in mind that Alzheimer's and dementia sufferers don't just wander by foot, but also by car. Visiting Angels Gastonia has skilled home care professionals who are able to recognize these signs and take measures to keep your loved one safe.
Balance Care in the Home from Visiting Angels Gastonia
Even if your loved one doesn't have dementia or Alzheimer's, they may still be at risk for falls in the home. Reducing the risk of in-home accidents can help seniors maintain mobility, independence, and prevent injuries, long-term hospital stays, and difficult rehabilitation. A personal care assistant can help prevent the risk of in-home falls through our in-home supportive services. Caregivers can make sure entryways are clear of clutter and assist seniors as they move about their home. This extra helping hand can encourage seniors to remain active and confident.
If your loved one is living with mobility limitations, you can keep them safe at home. Call Visiting Angels Gastonia to learn more about our in-home care services and how they can help.
Serving Gastonia, Cramerton, Kings Mountain, Shelby, Belmont and Surrounding Communities in Gaston and Cleveland Counties
Visiting Angels GASTONIA, NORTH CAROLINA
102 Hidden Pastures Dr #202
Cramerton, NC 28032
Phone: 704-469-4207