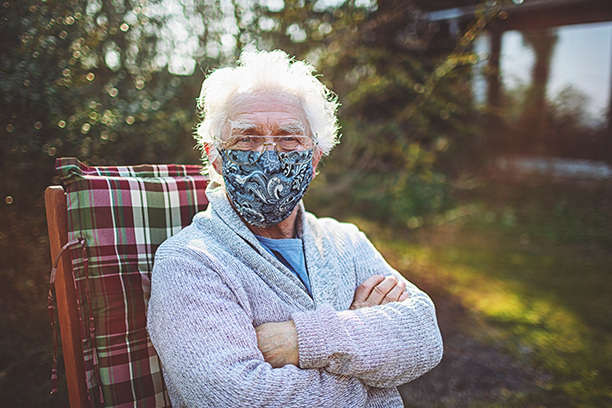 Fall Prevention for Seniors in Hot Springs, AR and the Surrounding Area
About 36 million seniors fall every year. While not every fall is serious, one in four seniors fall each year and one in five are seriously injured. Seniors who fall are more likely to lose their independence and feel alone and depressed. Unfortunately, falling can hurt seniors physically, emotionally, and socially, as many seniors who fall often decline attending social events for fear of falling again. At Visiting Angels in Hot Springs, we offer comprehensive at-home care for the elderly to help keep seniors in Hot Springs, Hot Springs Village, Fountain Lake, and surrounding Arkansas communities safe inside and outside the home.
Fall Statistics
Every year, seniors suffer from broken knees, hip fractures, and more due to falls. Sometimes, these injuries can take months to heal if they heal at all.
Here are some grim statistics when it comes to seniors and falling:
Seniors who fall are more likely to fall in the future
Serious injuries such as hip fractures can take over a year to heal in long-term care facilities
Many seniors who sustain serious injuries due to falls must move into nursing homes or assisted living facilities
Over 800,000 seniors are hospitalized because of fall-related injuries
Fall Risks
At Visiting Angels of Hot Springs, we are dedicated to keeping seniors safe in their own homes with at-home care for the elderly. Our caregivers can help you and your loved one identify risk factors that can cause a harmful fall. Risk factors include your loved one's physical state, their mental state, or even their environment.
The most common risk factors include:
Poorly lit staircases
Lack of handrails over stairs
Showers or baths without grab bars or non-stick mats
Dehydration
Taking more than one medication
Poor eyesight
Arthritis
When you can identify risk factors, it is easier to address them and prevent falls. Seniors who do not use a cane or a walker are at a higher risk of falling, and it is our goal to make sure they are safe.
Our Fall Prevention Program
Visiting Angels of Hot Springs offers a wide range of at-home care for the elderly to ensure your aging loved one remains safe in their own home.
Our caregivers can:
Recommend where to place more lighting, grab bars, and furniture to reduce fall risks
Assist with walking, mobility, and transferring
Transportation assistance
Hydration reminders
Medication reminders
Assistance with bathing, dressing, grooming, and toileting
Learn More About Fall Prevention from Visiting Angels of Hot Springs
To learn more about our at-home care for the elderly, contact Visiting Angels of Hot Springs today by clicking one of the buttons below. Our staff will be happy to answer any of your questions and schedule a free, in-home consultation with a complimentary fall risk assessment of your loved one's home. We look forward to speaking with you!


Serving Hot Springs, Hot Springs Village, Fountain Lake, and the Surrounding Area
Visiting Angels
HOT SPRINGS, ARKANSAS
320 Ouachita Ave #312
Hot Springs, AR 71901
Phone: 501-222-3493