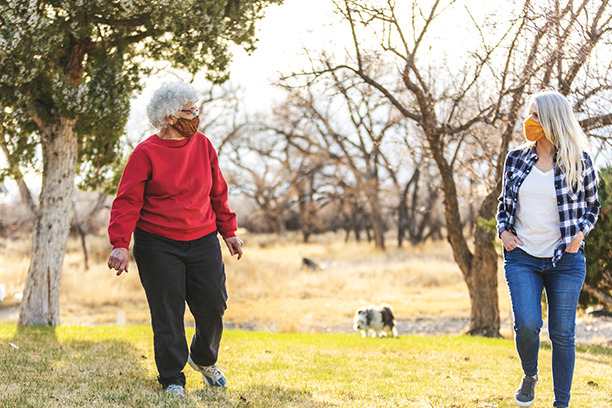 Senior Home Care Services in Greater Hot Springs, AR
Dependable Senior Home Care Services After Hospital Discharge: Ready, Set, Go Home in Hot Springs, Hot Springs Village, Benton, and the Surrounding Area
"Ready, Set, Go Home" is a transitional care program for seniors at Visiting Angels Hot Springs to help seniors make a successful return home after hospitalization and to minimize the risk of rehospitalization. Roughly 20% of seniors on Medicare are hospitalized again within 30 days of discharge. Hospitalizations can be stressful for your loved ones.
After a hospitalization, many older adults functionally decline and can impair independence and quality of life. What used to be simple daily tasks can become overwhelming and exhausting. To help with this, Visiting Angels Hot Springs is committed to reducing hospital readmissions through our Ready, Set, Go Home program and senior home care services.
Our Discharge Guide to Prepare for Your Return Home
While in the hospital or rehab, patients can ask the crucial questions outlined in our Ready, Set, Go Home discharge guide for better preparation in returning home. Using the guide to record information discussed in discharge plans with health care providers, seniors can identify areas requiring assistance and determine who (family, friends, neighbors and Visiting Angels) can help and coordinate their care at home.
Senior Home Care Services After Hospitalization
Our Visiting Angels Hot Springs home care aides will visit seniors in the hospital and plan before discharge to ensure peace of mind for the entire family. With the input from seniors, loved ones and healthcare providers, we individualize care to meet their specific needs.
When returning home, seniors can use the Ready, Set, Go Home discharge guide as a reference to important information and notes from health care providers as well as when follow-up appointments are, so caregivers can maintain a comprehensive record of directives and remind seniors of questions to ask health care providers.
Visiting Angels Hot Springs is here to help the transition from being discharged to recovery at home. Our caregivers are here to make sure your healing continues and lasts with the benefits of our senior home care service.
Visiting Angels of Hot Springs
Contact Visiting Angels Hot Springs today to learn more about our Ready, Set, Go Home program and home care aides. Request a free home care consultation from your local Visiting Angels' home care agency today.
Serving Hot Springs, Hot Springs Village, Benton, and the Surrounding Area
Visiting Angels HOT SPRINGS, ARKANSAS
320 Ouachita Ave #312
Hot Springs, AR 71901
Phone: 501-222-3493