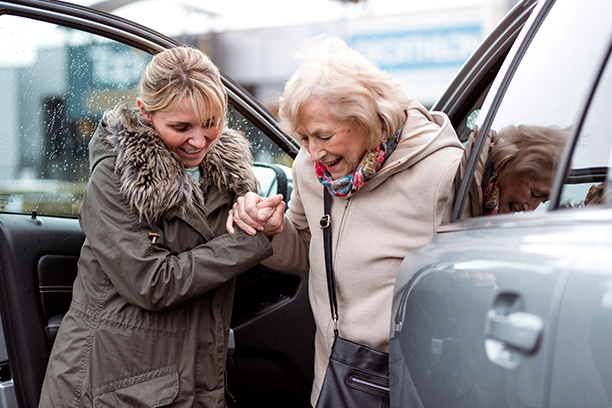 Our Experience
Experienced Elderly Care Services from Visiting Angels Livermore
The health and well-being of your loved one is your primary concern as you search for elderly care services. Finding and vetting elderly care providers is no easy task. There are many questions to be answered and ensuring you have the best possible caregiver for your loved one is important. Visiting Angels Livermore can help you find an elderly care provider with the experience and expertise your loved one requires.
Visiting Angels Livermore is an at home care agency serving families in Eastern Contra Costa and Alameda Counties. Our experienced professional caregivers can provide the quality one-on-one care your loved one requires. We assist families by providing elderly care services including private duty care, companion care, Alzheimers care, Parkinson's care, palliative care, and more.
The caregivers on our team are carefully screened to ensure they have the experience and compassionate nature that is essential to quality elderly care services. Each of our caregivers has gone through a multi-step interview process and submitted professional references. Only after checking references and participating in background checks and drug screens is a caregiver asked to join the Visiting Angels Livermore team.
We have high standards for our elderly care providers. Experience and a compassionate nature are among the top qualities we are looking for. When selecting caregivers for our team, the standard is clear. If we wouldn't be comfortable having a caregiver in our own home, caring for a member of our own family, then we won't hire them to care for your loved one.
When you choose Visiting Angels Livermore for elderly care services, you can rest assured your loved one will receive the best possible care at all times. We believe your loved one should be matched with an elderly care provider who can meet their current needs and anticipate any changes that may be forthcoming. That's why we only hire the most experienced caregivers for our team. We'll take care in matching your loved one with an elderly care provider who can be your partner in quality care.
To learn more about our elderly care providers and the at home care services we provide, please call our Livermore office today.
Serving Livermore, Brentwood and Communities in Eastern Contra Costa and Alameda Counties, California
Visiting Angels
LIVERMORE, CALIFORNIA
179 Contractors Street
Livermore, CA 94551
Phone: 925-443-1000
Fax: 925-443-1015
HCO #14700010