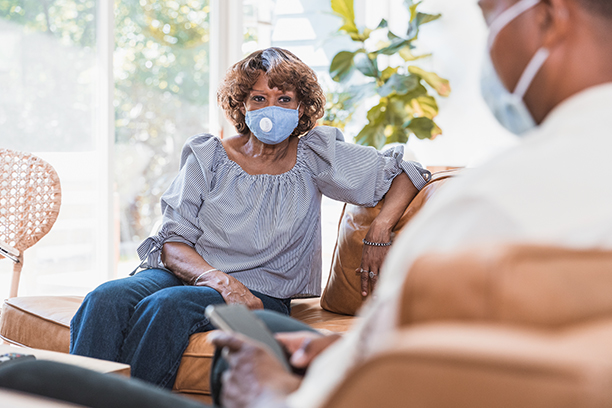 What Is In-Home Care and How Can It Help Seniors in Livermore, CA and Surrounding Areas?
Do you have a senior family member who is still living on their own? If that's the case, they could require assistance with basic activities. Age-related difficulties may make it harder for seniors to remain in their own homes for as long as feasible, despite the fact that many of them value independence and prefer to do so. Your elderly loved one may need help with things like preparing their own meals, taking care of personal hygiene, remembering medication schedules, and doing errands.
When faced with caring for an older relative, many people automatically think of an assisted living facility or nursing home, but you also have the option of providing the care they need in the comfort of their own home.
Visiting Angels Provides Exceptional In-Home Care to Seniors in Livermore, Brentwood, CA, and Surrounding Areas
In-home care is quickly becoming the most popular choice for seniors in Livermore, Brentwood, Discovery Bay, Antioch, and the rest of Eastern Alameda and Contra Costa Counties. This is because in-home senior care gives seniors the help they need while letting them keep their independence. Visiting Angels Livermore provides professional caregiving services so that your aging loved one can continue to enjoy their golden years in the comfort of home.
When Should You Consider In-Home Care?
You may be providing care for a loved one on your own and are debating whether or not to seek outside help. Even if a nursing home or retirement community may seem like the most practical choice, the emotional toll of uprooting an elderly loved one from their home might be too much to bear. According to studies, elderly people do better when they are able to keep living in their own homes.
The decision to provide care at home is complex and stressful due to the various aspects involved, such as practical considerations, emotional considerations, and financial concerns. Visiting Angels Livermore is a great place to start looking for professional information and guidance when it comes to in-home care.
How Visiting Angels Livermore Can Help
You can rely on the senior care professionals at Visiting Angels Livermore to help you make the right choices when it comes to your loved one's care. A free in-home consultation will help establish the right level of assistance for your loved one, as well as a caregiver whose characteristics are a good match.
During consultations, we often discuss:
Consulting with you about scheduling, costs, and in-home care services needed
Scheduling an in-home visit
Creating a personalized care plan
Coordinating a caregiver meeting
Adjusting care plan or routines as needed through monitoring and ongoing, consistent communication
You may feel anxious or hesitant to allow someone to visit your house or a family member's residence. Our trained and caring staff has visited hundreds of homes in Livermore, Brentwood, Discovery Bay, Antioch, and nearby communities and is familiar with a wide variety of routines, personalities, and requirements. We have a team of specialists that are committed to answering your inquiries and resolving your issues.
When Emergency Care is Needed, We're Here to Help
Most requests for in-home assistance are made in advance, but sometimes unforeseen circumstances need prompt assistance. If your loved one has an unexpected medical need or is released from a hospital or rehabilitation center late in the day, Visiting Angels Livermore can be there to help right away. Whether you need help at home, in a nursing home, or in the hospital, Visiting Angels Livermore is here to help. Moving from an assisted living facility to a family member's home, or vice versa, is a huge life change that our caregivers can help with.

Learn how in-home care from Visiting Angels Livermore can help by contacting our office today!


Serving Livermore, Brentwood, Discovery Bay and the Surrounding Areas
Visiting Angels
LIVERMORE, CA
179 Contractors St.
Livermore, CA 94551
Phone: 925-208-4237