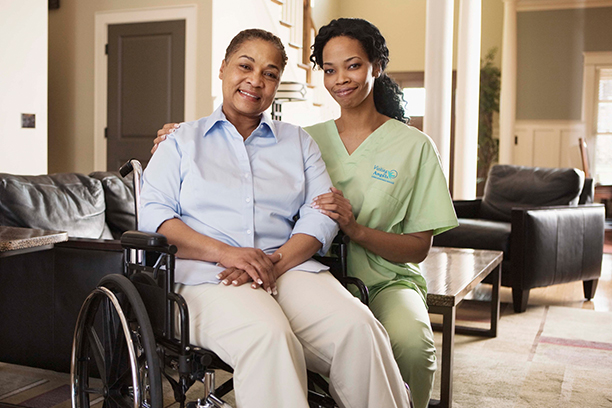 Proactive Assisted Living at Home
Visiting Angels Livermore: Your Proactive Senior Care Agency
It's no small thing to entrust the care of your loved one to a senior care agency. At Visiting Angels Livermore, we understand how difficult it can be because we've been there. We've had to find someone to care for a loved one while we balance work and family obligations. We understand your concerns and want to help you find the quality care your loved one deserves. We want to be your senior care agency.
With Visiting Angels Livermore as your senior care agency, you can look forward to proactive care from professional caregivers. All our caregivers are experienced professionals who understand the importance of providing compassionate, proactive care. The caregiver you are matched with from our senior care agency will have the knowledge and expertise to provide quality care while anticipating any changes to your loved one's needs. You can count on our caregivers to be looking for any changes in you loved one's demeanor, routine or health that could be indications of larger concerns. If your loved one's Angel companion sees anything out of the ordinary, they will reach out to an authorized family member immediately.
Visiting Angels Livermore also provides continuous monitoring of all our clients. As your senior care agency, we are committed to being focused on providing quality care. A service coordinator from our senior care agency will check in with your loved one regularly. Check in visits are made via at home visits and phone calls. Our service coordinators want to be sure all your loved one's needs are being met and that they are happy with the Angel companion they are matched with. If we see anything of concern, we'll bring it to your attention immediately.
As your senior care agency, we also encourage you to contact us if you have any questions or are concerned about your loved one's care. We promise to always keep the lines of communication open. We have staff available at all times to answer your call. If you ever have to leave a message, we'll get right back to you. We pledge to return all calls within fifteen minutes.
When you choose Visiting Angels Livermore as your senior care agency, you can be confident your loved one will receive the best possible care. Please call our Livermore office today to learn more about the services our senior care agency provides.

Serving Livermore, Brentwood, Discovery Bay and the Surrounding Areas
Visiting Angels
LIVERMORE, CA
179 Contractors St.
Livermore, CA 94551
Phone: 925-443-1000