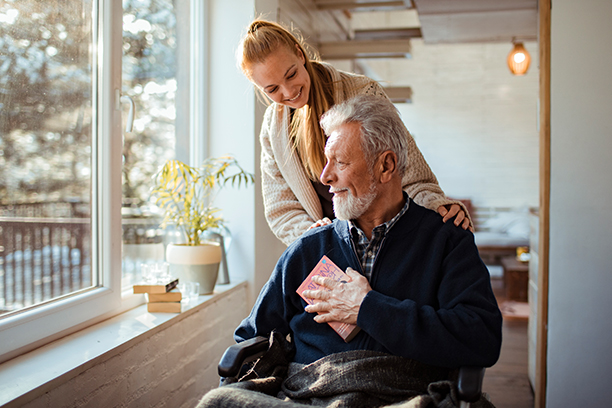 Why choose Visiting Angels for Your Elder Care in Lynchburg, VA
Visiting Angels provides quality elder care in Lynchburg, VA, and the surrounding areas
The mission of Visiting Angels and its staff is to make your loved one's home feel like home, just with more help when you need it. We want you and your loved one to feel happy, healthy, safe, and comfortable while being provided the best in-home elder care. Since the agency started more than 20 years ago and has grown to have facilities across the U.S., we still have maintained the feel and authenticity of a local, trusted and personalized brand.
Why choose Visiting Angels?
Customizable care
The staff at Visiting Angels of Lynchburg, VA and surrounding areas, and other facilities, work with you and your loved one to create a completely unique at-home care plan that factors in things such as daily schedules and habits, health concerns, and living situation. Our Life Care Navigation Program is available to seniors with advanced elder care needs. The care can be adapted as the needs of you and your loved one change.
We can also schedule our time around yours. Scheduling options can include a few hours a week, to part-time or overnight visits, to full-time, 24/7 care or respite care.
Stress-free care
Our professional staff provide you peace of mind that your loved one is receiving quality care. We make sure the process to start in-home care is as seamless and least confusing as possible. We guide you through each step of the process and help you find answers to questions or concerns you have about your family's care.
Every local Visiting Angels facility, including Visiting Angels of Lynchburg, VA and surrounding areas, is staffed with compassionate, empathetic, committed and knowledgeable people ready to help. We find the perfect caregiver for you and your family by assessing a caregiver's skills, availability, personality, and their approach to at-home care. By doing this, caregivers often become part of the families they serve, creating life-long bonds.
Learn more about at home care
If you and your family need elder care assistance, look no further than Visiting Angels. Schedule a free consultation where we can work with you to find out your living situation and what care may be needed for your loved one. Take this time to ask our staff any questions, or bring up any concerns you may have. Once the consultation is complete, we can create an outline for a personalized care plan to evaluate before making any final decisions about accepting our care. Using our Select Your Caregiver Program will help you find the right person to assist your family.
Contact our caregivers by clicking one of the buttons below or call 434-337-3836 to learn more about how our senior care can benefit everyone in your family.
Serving Lynchburg, Forest, Amherst, Campbell County, VA, and the Surrounding Area
Visiting Angels
LYNCHBURG, VIRGINIA
2900 Old Forest Rd Suite B
Lynchburg, VA 24501
Phone: 434-337-3836
Fax: 434-439-4733