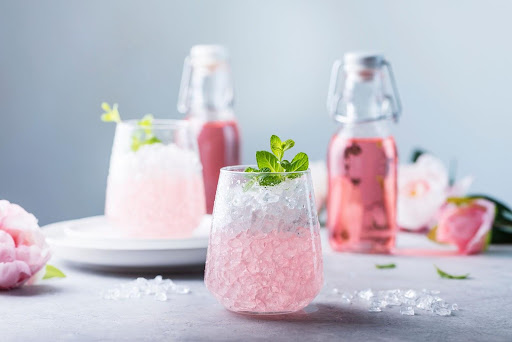 Mocktails to Replace Your Favorite Drink
There's nothing wrong with enjoying an alcoholic beverage once in a while, but excessive alcohol use is detrimental to your health. According to the American Addiction Center and a 2018 National Survey on Drug Use and Health, nearly 1 million adults 65 and older reported substance abuse in the last year. Of those substances older adults abused, alcohol was at the top, with 10.7 percent of seniors reporting binge drinking in the previous month.
Drinking too much alcohol can lead to serious health concerns, especially for older adults. However, resources and help are available to those who need assistance changing their drinking habits. Sometimes understanding how alcohol affects the body and finding nonalcoholic replacements can be an excellent start to transforming your relationship with alcohol.
The dangers of excessive alcohol use
According to the Centers for Disease Control and Prevention, excessive drinking includes binge and heavy drinking. Binge drinking, the most common form of excessive drinking, is when you consume four to five drinks on a single occasion. Heavy drinking is when you drink eight or more drinks per week.
Even if you're not regularly drinking excessively, alcohol can lead to health concerns in people of all ages.
People taking specific prescription or over-the-counter medications should not drink alcohol without their doctor's consent, as some medicines may cause life-threatening reactions.
Over time, too much alcohol can lead to high blood pressure, heart disease, stroke, and liver disease. Older adults who already have concerns related to the heart may increase their risk of heart-related conditions.
Alcohol use weakens the immune system, increasing the chances of getting sick. It also makes it more difficult for your body to fight infections.
Drinking alcohol dehydrates the body and can lead to dizziness, headaches, dry mouth, or changes to your bathroom habits.
Alcohol is a depressant, and excessive use can lead to depression, anxiety, and other mental health concerns.
If used for too long or too often, you may develop an alcohol disorder or dependence.
Mocktail recipes
Sometimes it's challenging to stop drinking because it becomes a regular part of your day or evening. If you enjoy a ritualistic aspect of drinking, you can keep a nightly cocktail in your routine by replacing it with an alcohol-free mocktail. These mocktail recipes are easy to make and great options for family gatherings or other social events when you might feel uncomfortable without a drink in your hand.
Mango Mule
Muddle a cucumber slice and ½ oz of simple syrup into a cocktail shaker. Add 1.5 oz of mango puree and 1.5oz of fresh lime juice to the shaker. Fill the rest of the shaker with ice and shake until well blended. Pour the mixture into a cocktail glass and top off with 2 to 3oz ginger beer. Garnish the drink with fresh mint and a cucumber slice.
Cranberry Spritzer
Place 1-2 ice cubes into a short cocktail glass. Add 1.5oz of cranberry juice and 3oz sparkling water or cranberry-flavored seltzer water. Stir the mix and top off with a teaspoon of honey. You can also add a few orange slices to the rim of the glass for garnish
Cucumber Gimlet
Muddle a few slices of cucumber and a teaspoon of sugar in a cocktail shaker. Next, add 1.5oz of fresh lime juice and 1oz of simple syrup to the shaker. Fill the shaker with ice and shake. Strain the lime juice and simple syrup mixer into your favorite glass, and top with 3oz club soda. Garnish with a lime or a cucumber slice, and enjoy.
How Visiting Angels Can Help
Need help in the kitchen making a mocktail recipe? Or maybe you need additional assistance at home with tasks like housekeeping, meal prep, and medication reminders. Whatever your nonmedical needs are, Visiting Angels is here to help. Our Mobile office works with seniors in Mobile and the surrounding area. If you'd like to learn more about our services or wish to schedule a complimentary consultation, send us a message or call 251.345.4100.