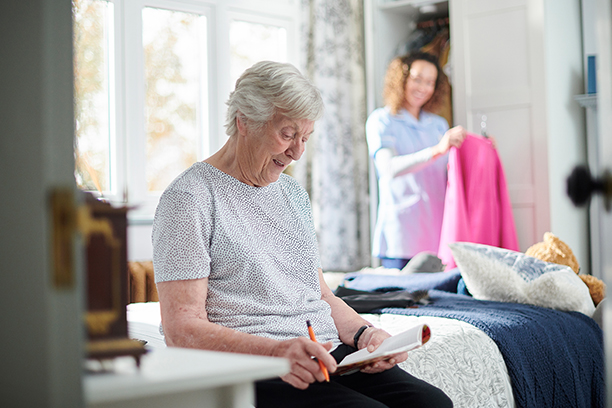 Local Resources
LOCAL COUNCILS ON AGING AND SENIOR CENTERS
As a part of municipal services, each town or city in our service area operates a local Council on Aging. Each one offers support of various kinds to seniors, often free of charge or at nominal cost for special events. They are invaluable resources for social activities, practical support, transportation assistance, and special help as needed. Here are links to key agencies in our area:
Newton Council on Aging and Newton Senior Center
NEWTON AT HOME
Newton @ Home is a local non-profit organization providing emotional, social and practical support services to its members. Part of the nationwide "village" movement, Newton @ Home uses volunteers for much of its services, including companionship, transportation, small household chores, "check-in" calls and visits, and other such assistance. As well, it has an extensive agenda of social activities throughout the year. They also make referral to vetted local businesses which provide services beyond the scope of their capability.
Telephone 617-795-2560 Website
AGING LIFE CARE PROFESSIONALS (Formerly known as Geriatric Care Managers)
Visiting Angels of Newton/Canton is a full-service private duty home care agency, but there are limits to what even we can provide. Our area is rich in professionals who provide help to individuals and families who need guidance and support for the management of seniors' living challenges. These professionals are usually either licensed social workers or nurses, and they can be engaged for either short-term help in developing a care plan, or ongoing help in management of care needs. They can manage healthcare needs and daily practical issues. For instance, they make referrals to home care agencies, cash managers, and senior living communities as appropriate for a particular senior's needs. Visiting Angels of Newton/Canton does not provide the services of an Aging Life Care Professional, because we believe that to do so would present a conflict of interest. For this reason, we caution consumers from accepting the services of any organization that provides both private duty home care and aging life care services. We are proud to refer to other qualified professionals, and to receive frequent referrals from them. Some of the Aging Life Care Professionals that we work most closely with are as follows:
The Aging Life Care Association is the professional association to which most qualified people in this field belong.
HOME HEALTH (Medicare Certified) AGENCIES
Visiting Angels of Newton/Canton provides private-pay home care using experienced paraprofessionals, usually certified as home health aides and nurse aides. Although we have a Registered Nurse on staff, we do not normally provide direct nursing care. People who qualify for home care funded by Medicare or other health insurance obtain those services from Medicare-certified agencies. We work closely with many such agencies, and provide assistance that goes beyond what health insurance will pay for. We can provide referral to such an agency if you need it.
HOSPICE AGENCIES
People who have a terminal illness and have elected to pursue palliative medical care only. There are certain Medicare certified agencies who provide hospice care, and Visiting Angels of Newton/Canton works closely with many of them to provide extra support for their patients. In fact, our nurse has had experience as a hospice nurse, and so we are especially sought by many families to provide support during hospice care. If you need referral to a hospice agency, we can provide it.
AGING SERVICES ACCESS POINTS (ASAPs)
The Massachusetts Executive Office of Elder Affairs (EOEA) contracts with local non-profit organizations to provide certain services to all seniors who are residents of the state. One important service of ASAPs is the reporting and redress of elder abuse and neglect. Another is provision of state-funded home care services for those who cannot afford private-duty care, using Medicaid monies. People must qualify financially for these services, and they come with certain limitations. Only agencies with EOEA contracts can provide these state-funded home care services. Visiting Angels of Newton/Canton has chosen not to pursue EOEA contracts. There as six ASAP organizations in our service area, depending on your city or town of residence.
CASH MANAGERS
Visiting Angels of Newton/Canton can provide help with daily purchases, including the handling of cash and credit or debit cards, so long as those services are included in our written care plan. For management of monthly bills and similar cash management (not investing) services, there are professionals whom we work with frequently. We are happy to make referrals.
ELDER LAW ATTORNEYS
There are many attorneys who specialize in providing legal advice to seniors for such matters as wills, trusts, and assignment of power of attorney and medical proxy. We are glad to provide referral to someone if you need.
Serving Brookline, Canton, Dedham, Natick, Needham, Newton, Norwood, Stoughton, Watertown, Wellesley and Westwood
Visiting Angels
NEWTON/CANTON, MA
29 Crafts St #320
Newton, MA 02458
Phone: 617-795-2727
Fax: 617-244-0260