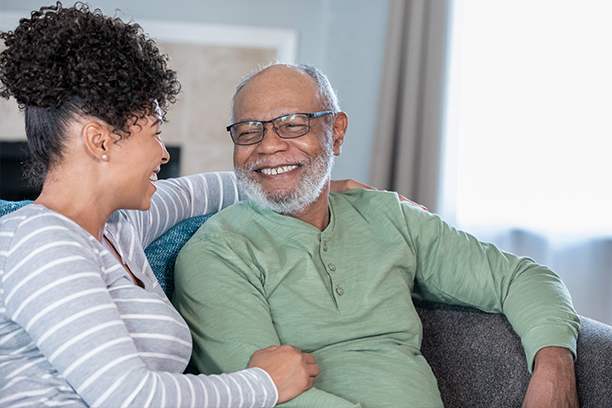 Home Caregiver Recognitions
Our Case Managers meet to choose a Caregiver for Angel of the Month. A Case Manager will generally nominate someone with an explanation as to why this person is chosen. The Caregiver is notified that they have been selected and comes into the office for a full celebration. This person is honored with treats, a certificate, gift card and the Case Manager that selected them will read a full write-up about why they were chosen. The Caregiver is interviewed and then featured in the monthly newsletter as well as on Facebook. Visiting Angels Newton/Canton has the most amazing team of people to care for our Clients. Our Caregivers work tirelessly with their Case Managers to ensure top-quality care.
Angel of the Month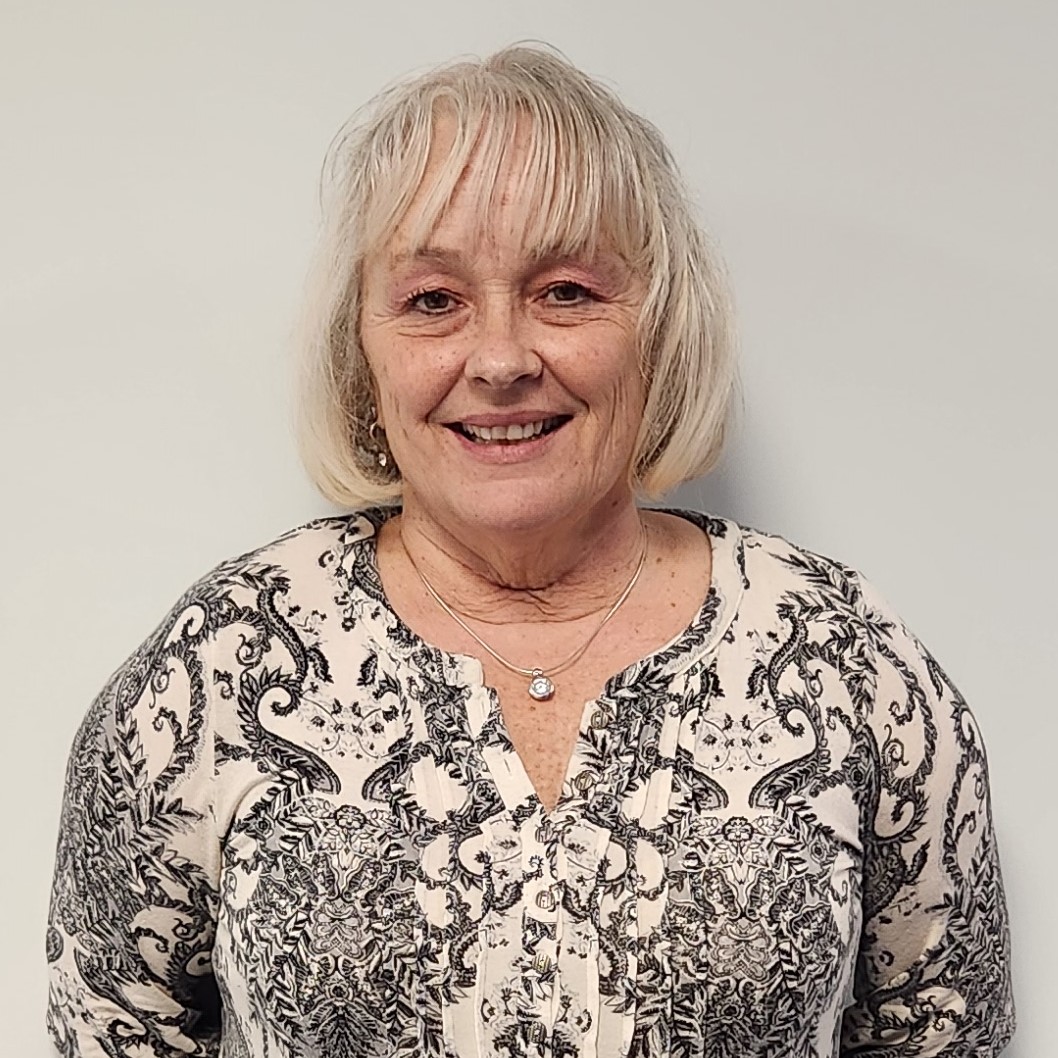 ANGEL OF THE MONTH | Karen Breen
December 2022
Visiting Angels Newton/Canton is so honored to be awarding Karen Breen the Angel of the Month Award for December 2022. Karen has been with us for exactly one year and has proven since the beginning that she is a warm, compassionate, and caring person, which makes her a natural at caregiving.

Karen is a very special person who is committed to taking care of elders. It was clear from the moment we interviewed her that Karen had all the qualities we hoped a Visiting Angels Caregiver would possess.

Upon interviewing Karen back in December of 2021, Director of Client Services Julie McBain showed amazing foresight when she said, "I see Karen as someone who will have great rapport with clients and their families. She could be a future Angel of the Month." And – voila! Here we are celebrating Karen as Angel of the Month, thanks to her outstanding caregiving skills and the relationships that she has built with our client and their family.

Karen worked as an insurance agent for over 30 years, leaving that field in 2014. Not ready to retire and wanting to give back, Karen now is happy to be working as a professional caregiver. Her first job at age fourteen was going to an elder's home to do light housekeeping and companionship. Karen described her feelings about working as a caregiver. "I felt it was a rewarding profession in the past and now in the present."

A well-respected Caregiver, Karen has worked with the same client since she started with Visiting Angels. She and her client have developed a special connection. Karen told us that the relationship now feels like family. Even the client's family has noticed the real connection the two of them have. Karen said that it makes her happy to know the client is happy and having a good day.

"I love my job so much that it does not even feel like work!" Karen said. She explained that a great caregiver must have a passion for working with the elderly, love in their hearts to give to others, and patience. She said that it has always bothered her that elders are not always treated with the respect they deserve. Karen further stated that her wish for elders is that they can grow old comfortably and die gracefully and feels that her work and other Visiting Angels caregivers make that possible.

Karen's philosophy, instilled in her from when she was young, is to treat people like you want to be treated. She said that caregivers need to have good listening and communication skills to be in tune with client's needs throughout the day. Karen also mentioned that you should go with the flow to get through any challenges with your client.

Another mark of a great caregiver is showing empathy for what clients and their families are going through. Karen certainly does this, while providing excellent care. She expressed her appreciation in working with Senior Case Manager Susan Saris. Karen said Susan is very nice, personable, compassionate, and extremely supportive.

Susan emphasized that she was very fortunate to have interviewed Karen because as case manager, she was looking for a caregiver to work with our client. Susan said she immediately felt Karen would be a great fit. Susan was right as Karen told Susan that she felt a great connection with our client from their first day working together. Our client has Alzheimer's Disease, and Karen is kind, attentive, caring and easily engages her in conversation. She provides a lot of TLC, making our client feel extremely cared for. Our client is comfortable with Karen and enjoys her company. Karen has become a preferred caregiver in our client's household.

Our client's husband wanted to make sure that we included his words and gratitude in Karen's celebration. He said, "With Karen, client care is primary. She develops a personal relationship which carries over to client and family confidence. She engages the client in conversation and demonstrates her understanding of client needs and truly cares for their well-being. Thank you, Karen."

Susan added her own words to Karen's tribute. "Karen, we feel incredibly fortunate that you found us on Facebook!! Thank you for being who you are and for providing such loving care to our client."

All of us at Visiting Angels Newton/Canton cannot say enough wonderful things about Karen and the quality care she provides. We thank her wholeheartedly for all her accomplishments and congratulate her on being our Angel of the Month for December 2022.
Karen-Breen-AOM-December-2022.pdf
---
ANGEL OF THE MONTH | Nadya Harriet
November 2022
Nadya-Harriet-AOM-November-2022.pdf
---
ANGEL OF THE MONTH | Betie Mondestin
October 2022
Betie-Mondestin-AOM-October-2022.pdf
---
ANGEL OF THE MONTH | Marie Bellefleur-Raymond
September 2022
MarieBellefleur-Raymond_AOM_September2022
---
ANGEL OF THE MONTH | Paul Geneus
July 2022
---
ANGEL OF THE MONTH | Nosa Ogbebor

June 2022
---
ANGEL OF THE MONTH | Kettlie Juste
May 2022
---
ANGEL OF THE MONTH | Williams Ejimonyeabala
April 2022

newton-WilliamsEjimonyeabala_AOM_APRIL2022.pdf
---
ANGEL OF THE MONTH | Rody Fils-Aime
March 2022
newton-RodyFils-Aime_AOM_MARCH2022.pdf
---
ANGEL OF THE MONTH | Mical Coriolan
February 2022
newton-MicalCoriolan_AOM_FEBRUARY2022B.pdf
---
ANGEL OF THE MONTH | Mirla Joseph
January 2022
newton-MirlaJoseph_AOM_JANUARY2022.pdf
---
ANGEL OF THE MONTH | Gladys Monday
December 2021
newton-GladysMonday_AOM_DECEMBER2021.pdf
---
ANGEL OF THE MONTH | Suze Philippe

November 2021
newton-SuzePhilippe_AOM_NOVEMBER2021.pdf

---
ANGEL OF THE MONTH | Jacqueline Nwosu
October 2021
newton-JacquelineNwosu_AOM_OCTOBER2021.pdf
---
ANGEL OF THE MONTH | Christine Sylfrin
September 2021
newton-ChristineSylfrin_AOM_SEPTEMBER2021B.pdf
---
ANGEL OF THE MONTH | Mary Depradine
August 2021
newton-MaryDepradine_AOM_AUGUST2021B.pdf
---
ANGEL OF THE MONTH | Grace Quaye
July 2021
newton-GraceQuaye_AOM_JULY2021.pdf
---
ANGEL OF THE MONTH | Colbert Pierre
June 2021
newton-ColberPierre_AOM_JUNE2021.pdf
---
ANGEL OF THE MONTH | Garlyne Renois & Ernestina Arthur
May 2021
newton-Garlyne Renois and Ernestina Arthur_AOM_MAY2021.pdf
---
ANGEL OF THE MONTH TEAM | Dawn Burrell, Stella Spencer, Rebecca Namatovu, Adiaba Bofia, Silvana Caruso & Carline Bijou
April 2021
newton-TeamHerbert_AOM_APRIL2021.pdf
---
ANGEL OF THE MONTH | Aminah Nakafeero
March 2021
newton-Aminah Nakafeero_AOM_MARCH2021.pdf
---
ANGEL OF THE MONTH | Judith Pierre-Louis
February 2021
newton-JudithPierreLouis_AOM_FEB2021.pdf
---
ANGEL OF THE MONTH | Renette Glaure
January 2021
newton-RenetteGluare_AOM_JAN2021b.pdf
---
ANGEL OF THE MONTH 2020 Awardees
---
ANGEL OF THE MONTH 2019 Awardees
---
ANGEL OF THE MONTH 2018 Awardees
---
Special Recognitions
Timeless Gratitude to Alice Kimani

No, this is not a new award we're giving, but a special commendation to Alice Kimani, who gave live-in care to one of our clients. One night in November 2016, she was awakened by the smell of smoke. There was a fire in the garage, which quickly spread to the rest of the house - but not before Alice successfully evacuated the senior whom she was caring for, as well as the adult son. The house was burned to the ground, fed by a full tank of heating oil. Two cars in the driveway, one of them Alice's, were melted. But thanks to Alice's heroism, nobody was injured, except for the senior's pet cat, which unfortunately perished. Alice, we think that you are wonderful!
---
Tama Lewis – Massachusetts Home Care Alliance 2009 Aide of the Year
The HCA has 150 member agencies employing over 19,000 home health aides, and one of our very own was chosen as the 2009 Home Care Star Award Aide of the Year. Tama embodies the essence of what every family wants in a home care aide: skill, good judgment, compassion, integrity, kindness, reliability, good humor, caring, wisdom, dedication, warmth and respect in dealing with seniors. She has been with Visiting Angels for five years, but like all our caregivers, she came to us with years of experience in giving care to seniors.
For four years she was the lead caregiver to a man named Joe, who had no family or friends to help in his declining years. Although he had Alzheimer's disease, diabetes and high blood pressure, with Tama's care he was able to remain at home, where he wanted to be. When she came on the case, his health was declining rapidly despite ongoing medical attention. Soon Joe's deteriorating health began to improve as Tama made sure that he got a healthy diet and took his medications. His home got cleaner, and his appearance improved. Eventually Tama was joined by other caregivers, but she remained the lead person of the team that organized his life, did the shopping, got him to medical appointments, cleaned his house, prepared meals and kept him clean. With help from Tama and the rest of our team, Joe attended his Masons meetings, continued his treasured Saturday evening buffet at the Marriott, and visited places where he had spent his youth. When he developed pancreatic cancer, he died at home with Tama by his side. She was the closest thing to family that he had.
At Visiting Angels of Newton & Canton, we are proud of our reputation with our many referral sources and clients who note the excellence of our services and the quality of the people that we employ. That reputation rests on providing home care with men and women like Tama Lewis since 2004. As deserving as she is of the award, Visiting Angels has many other caregivers who are just as dedicated, give just as much of themselves, and who deserve their own awards. We salute Tama and all of the fine caregivers who work for us and allow seniors the joy of remaining at home where they want to be.
Visiting Angels Newton/Canton is an award-winning accredited home care agency that provides elder care services in Brookline, Newton, Needham, Brookline, Chestnut Hill, Canton, Westwood, Dedham, Watertown, Natick, Wellesley, Stoughton, Roslindale, Norwood and nearby areas. If you aspire to be the best caregiver you can be, contact us at 617-795-2727 or fill out the form on our home care careers page.
If you are looking for the best home care services in the Newton/Canton area, contact us at 617-795-2727 or click the button below to tell us about your case. We're ready to help you!
Serving Brookline, Canton, Dedham, Natick, Needham, Newton, Norwood, Stoughton, Watertown, Wellesley and Westwood
Visiting Angels
NEWTON/CANTON, MASSACHUSETTS
29 Crafts Street Suite 320,
Newton, MA 02458
Phone: 617-795-2727
Fax: 617-244-0260