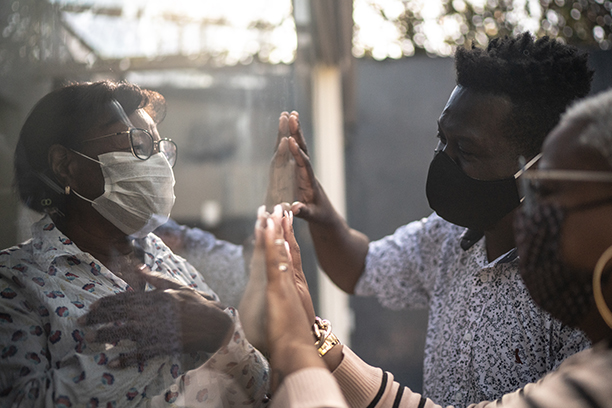 FAQs about Caregiver employment at Visiting Angels Newton/Canton
What are your Caregiver job requirements?
We are looking for Caregivers with a minimum of one year of direct care experience. Home Health Aide (HHA) or Certified Nurse Assistant (CNA) certification is preferred. It is important to have a valid Massachusetts driver's license and a reliable vehicle or a willingness to travel by public transportation for shifts. We require applicants to pass a background check, have a current TB test, and have three professional references. Our Caregivers must speak and read English and be able to follow a detailed client care plan.
Do I need to be HHA or CNA-certified?
We prefer that our Caregivers have Home Health Aide (HHA) or Certified Nurse Assistant (CNA) certifications, but we will accept applicants who have a desire to learn and a passion for assisting elders.
What kind of qualities do you look for in a Caregiver?
Our long-term and most successful Caregivers are on-time, reliable, and compassionate. They are patient and willing to learn new skills and genuinely love assisting seniors. Our Caregivers follow their client's care plan(s) and consistently communicate with the case managers and office staff. Most importantly, they are dedicated to our clients and do their work from the heart.
How much do you pay?
Visiting Angels Newton/Canton, MA, offers competitive hourly wages with bonuses and raise opportunities. A competitive analysis was conducted to ensure that we are among the top-paying agencies in the area. We strive to compensate our Caregivers fairly for their hard work and believe your pay should also reflect your ability to do the job. We support caregivers who invest in themselves to ensure they are trained and prepared for their work with us. If someone wants to work in home care, we want them to work for us!
Do you offer a health plan and other benefits?
Visiting Angels Newton/Canton, MA, offers our Caregivers a health insurance plan, paid sick leave, holiday pay, bonus opportunities, direct deposit, a 401K retirement plan, paid new employee orientation, paid online training courses, a flexible schedule, an incredibly supportive office staff, and 24-hour phone assistance.
Can I work part-time?
One of the perks of being a professional Caregiver for Visiting Angels Newton/Canton, MA, is having a flexible schedule. If hired, you share the available days and hours, and we will work around your schedule to find the right client for you. "Visiting Angels Newton/Canton is the only senior home care agency I have ever worked for. I love this company. They have always been so considerate and helpful. I have been able to modify my schedule and have had so much flexibility while taking classes and growing my family. I tell everyone that this is the best agency!" -Jackie N.
View more Caregiver testimonials
Where do I work?
Visiting Angels Newton/Canton, MA, cares for clients in Newton, Brookline, Canton, Dedham, Hyde Park, Jamaica Plain, Natick, Needham, Norwood, Roslindale, Watertown, Wellesley, West Roxbury, Westwood, Upper Back Bay, and surrounding neighborhoods. We have clients living at home, in facilities, and in assisted living communities.
What kind of support will I receive?
Our highly knowledgeable and experienced case managers will not only interview you but will learn about you, your experience, and your availability. The case managers will match you with the right client and introduce you to them and their loved ones. They will review the care plan with you and answer any questions you may have. Our office staff is incredibly supportive and will also provide you with assistance. We have on-call operators available after hours and on weekends to help you as well.
Do you provide on-the-job training?
Yes! You will have a New Caregiver orientation once the application and interview process has been completed. New Caregivers also partake in online courses through Visiting Angels University. Since 2004, Visiting Angels Newton/Canton, MA, has understood that our Caregivers are essential to our success. Valuing and supporting its staff and caregivers have earned Visiting Angels Newton/Canton recognition as one of the top home care agencies in the Boston Area. We have been honored with The Boston Globe's Top Places to Work award for seven years. We value our Caregivers and consistently work to enhance training and educational opportunities. Visiting Angels Newton/Canton can provide essential care to seniors aging in place and adults with disabilities by having valued, supported, and well-trained Caregivers.
What happens to my application after I apply online?
Our staffing coordinator will contact you to begin the interview process.
How long is my application kept on file?
We keep all Caregiver applications for six months. If an applicant is not hired or chooses not to work with us, their application and all related documents are shredded.

Serving Brookline, Canton, Dedham, Natick, Needham, Newton, Norwood, Stoughton, Watertown, Wellesley and Westwood
Visiting Angels
NEWTON/CANTON, MASSACHUSETTS
29 Crafts Street Suite 320,
Newton, MA 02458
Phone: 617-795-2727
Fax: 617-244-0260
What our Caregivers say ..
"I feel so supported. The office team is always ready to help, and the staff is very communicative and available whenever I have a question or need assistance with something. I really appreciate that the case managers work hard to match us with the right clients." -Gladys M.
"The training was excellent. They take care of us to make sure we are good." -Aniola D