Visiting Angels Newton/Canton is proud to serve the communities of Newton, Needham, Brookline, Canton, Westwood, Dedham, Watertown, Natick, Wellesley, Stoughton, Roslindale, Norwood and nearby areas with consistently high quality in-home care services. Since 2004, countless families have called upon us to help their elderly or disabled loved ones. Below are some of the reviews we have received from them.
Our caregiver, Paul, is extraordinary. He possesses a calm and patient demeanor which is a perfect match for my husband. He instinctively knows when to work with him on his exercises and when to pull back and allow him to rest. His encouragement has motivated my husband to often strive harder to improve his endurance. Paul has taught me that a gentle hand on the back is very effective in helping my husband maintain balance and enhance his confidence.
When Paul has accompanied my husband to his physical therapy session, he always returns home with written notes and diagrams about the exercises he's done with the therapist so we can reinforce the exercises at home.
Paul is always willing and enthusiastic about learning new board games and card games that I implement to strengthen my husband's cognitive abilities. We all agree that Paul is the best card shuffler. He has a unique style!
Paul always arrives on time and immediately looks for ways he can help us. He approaches each task with patience and attention to detail. We look forward to Paul coming to our home and sincerely appreciate his involvement in our lives.
~ A. Murphy, Wellesley, MA
---
I cannot think of just one thing I appreciate about my caregivers because they do so much. My caregivers are dependable, kind, and happy. They do everything for me that I can't do by myself – I don't know what I would do without my Visiting Angels Newton/Canton caregivers!
~ Anonymous
---
I appreciate that the caregivers are able to give all the care my father needs, and they show up on time.
~ Trish D.
---
Visiting Angels Newton/Canton has an excellent team of staff. I like the caregiver because they are outstanding and come to the house and do everything needed. The caregivers are always quite nice and considerate. Communication from the office staff has always been clear and precise. They are very helpful with building my schedule and finding the right caregivers for my needs and personality.
~ Cris B., Newton, MA
---
The case managers make sure that my caregivers are on time and let me know if they need to send a replacement. I appreciate how reliable Visiting Angels Newton/Canton is, and they make my needs a priority.
~ Shirley W., Brookline, MA
---
Visiting Angels Newton/Canton have been very responsive to what my wife and I need. Our caregiver is a companion to my wife when I am unavailable and helps with housework – our caregiver shows great empathy.
~ H. Jones, Newton, MA
---
Visiting Angels Newton/Canton has communicated very well with me. The caregivers they have sent have been great so far – they assist me in many ways, helping me with many daily needs and tasks.
~ Anonymous
---
We were referred to Visiting Angels Newton/Canton several years ago. I like the caregivers they selected for my husband. I feel like they try to match us with people my husband would be receptive to. I'm my husband's primary caretaker, but it got to the point that I could no longer help him in the shower, so having his caregiver tend to his bathing and grooming has been a big deal. Our caregivers are patient and caring and encourage my husband to be active. We had another agency before this one that didn't work out. Since switching to this agency, I have felt more at peace and calm.
~ Barbara H., West Roxbury, MA
---
I like Visiting Angels Newton/Canton's depth of caring. They have helped a great deal by providing a respectful and efficient caregiver. Our caregiver has developed a good relationship with my husband. She is warm and friendly.
~ Rita B., Natick, MA
---
I was in need of someone to help me after being discharged from rehab. Visiting Angels Newton/Canton has provided fantastic caregivers! The office staff is helpful and polite. My caregivers have helped me with bathing, grooming, and whatever else I need. Senior Case Manager Susan Saris is very good. If I call and she's not available, she will call back the same day. I have no complaints!
~ Ann R., West Roxbury, MA
---
I told a friend recently that I appreciate that my husband's caregiver has a lot of experience, especially in dementia care. Visiting Angels Newton/Canton has helped me tremendously because I don't have to worry about my husband – I know he has excellent care. His caregiver, Judith, is very protective of my husband and will let me know if she sees any changes in his health or behaviors. My husband seems happier and calmer when Judith is around. He finds comfort and peace with her.
~ Deborah M.
---
I like that Visiting Angels Newton/Canton is responsive to changes and comprehends our situation. Our caregiver is amazing! She does many things very well. Our caregiver is very smart and adaptive and understands my wife's needs and how to best help her. Our case manager and the office staff are responsive and incredibly helpful with any issues that might arise.
~ David H., Auburndale, MA
---
I absolutely love my caretaker. I think she is really outstanding. They did whatever had to be done without much discussion. They are very aware of what has to be done, and they do it right away.

~Dorothy J, Newton, MA
---
They have caring people. They do what they say they will. First of all, they cared for my father at his home. They were very flexible and worked with my sister. They were also flexible and able to take care of my mother at a nursing home. They gave us the same caregiver who helped my father who worked well with him.
~Frank H, Newton, MA
---
I like the work they do, as well as the attitude they do the work with. They do everything they say they're going to do. They're efficient.
~Richard D, Newton, MA
---
They are very capable, honest, and dependable. My wife has impaired vision so the caregiver is here at least two times a week to help with showers and everything.
~Al S, Newton, MA
---
They do what they say they will do. If the usual caregiver can't come, there is a replacement. I don't think I could survive without them because they provide quality caregivers.
~Betty K, Waltham, MA
---
They are very caring, they show up right on time, and they are very nice people. They did what they were ask to do and what they were supposed to do. They help me the most by letting me get out of the house to go shopping, to get my hair done, and do whatever I need to do.
~Maureen L, Weston, MA
---
Visiting Angels is reliable, go out of their way to send good caregivers, and they back up their services.
~Lorraine Z., Newbridge on the Charles, Dedham, MA
---
Visiting Angels is very caring, thorough, easy to get a hold of, and easy to work with.
~Linda H., Brookline, MA
---
Visiting Angels has sent out a lot of different caregivers, and they have all been competent and good at their job. They have been very conscientious, and much better than what we expected.
~Charles K., Norwood, MA
---
Visiting Angels cares, and they are hardworking, flexible, great at communication, and good at sourcing great caregivers.
~Patricia B., Newton, MA
---
What impresses me the most about the caregivers from Visiting Angels is that they have an understanding about the client and their needs. They are cooperative whenever I change or suggest different things. Visiting Angels is always sure to make the family of the client happy, as well as the client themselves. I am confident in Visiting Angels' office staff because of their dependability and are responsive whenever I need something changed. I appreciate that the company knows how to deal with the elderly and tell them things at the appropriate time in order for them to adjust to the change.
~Barbara, daughter of client in Needham, MA
---
The caregiver has been here for almost a year and a half. She knows what to do in a lot of situations that may come up for my mother. The caregiver is very sympathetic to my mother's problems. She tries to be very patient with her. My mother has some issues with her age and memory loss. She is getting excellent care from Visiting Angels, though, and I am able to go to work every day and know that my mother is being well taken care of. I am confident that Visiting Angels is doing the right thing for her. Visiting Angels has great caregivers overall, and the office staff is very professional. They are more than willing to do anything extra for us if we ask for it.
~Robert, son of client in Newton, MA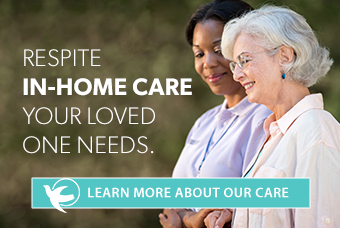 ---
The office staff is great and they call to check on me from time to time. The caregiver and I are a match made in heaven. She just seems to know exactly what I need without even asking me. I haven't had any problems because Visiting Angels is so efficient. The impact that Visiting Angels has had on my quality of life is tremendous. Visiting Angels does exactly what I wanted. There are things that they do that I didn't even know I wanted! I am really very pleased.
~Helen, client in Norwood, MA
---
The caregiver is pleasant to have around and takes good care of my husband. She surprised me yesterday and cleaned my fridge because she had time to do extra things. That was nice. She does laundry too. The caregiver has never been late. She thinks of everything that needs to be done. She's aware of the medications my husband is taking. She watches the side effects and his hydration. I feel very comfortable because I know she's taking good care of my husband. He wouldn't be able to get as well as he is now if he didn't have his caregiver. The caregiver can sense if my husband is having a bad day and won't force him to do anything. She'll encourage him to do things though. The caregiver fits right into our family. She knows when to be there and when not. For example, when we have company, she stays out of the picture. She eats with us and we enjoy her company.
~Pat, wife of client in West Roxbury, MA
---
The caregivers are courteous to me and they do things like bringing me a birthday card on my birthday. They show they care about me by asking me about my family. They get to know my children and they are interested and sincere. The caregivers will notice something like a bruise on my body and they will keep an eye on it. They tell me exactly what to do for my care and they know what they need to do for me. They do their job well. Visiting Angels' services are reliable, clean and helpful. They know what they are doing. Without Visiting Angels, I don't know how I could get along.
~Helen, client in Newton, MA
---
I can see the caregivers' compassion in the way they talk to her and take care of her. They hold her hand, too. The caregivers aren't registered nurses, but they know what they're doing.
~Kilby, niece of client in Newton, MA
---
I appreciate the professionalism and the level of care from the caregivers. The caregiver is very caring and she pays attention to detail. She provides me with feedback about how my mother is doing as well. Visiting Angels is a very responsive and caring as a company. They will take good care of your loved ones. Visiting Angels has allowed me and my siblings to not have to worry about how my mother is doing.
~Beth, daughter of client in Needham, MA
---
I recommended Visiting Angels to others all of the time. They are consistently responsible and are very thoughtful in who would be a good match with the clients, which helps the care plan to be successful. The way that they oversee everybody is very good as well.
~Emily Z., Geriatric Care Manager in Newton

---
I would recommend Visiting Angels because of our history with the agency over the past ten years. I appreciate the consistency and timely response.
~Bill, Cambridge
---
The caregiver is like family. She really cares about my mother and it shows. Whenever my mother's regular caregiver is not able to make it, they find a replacement right away.
~Judy, Wellesley
---
If I needed a schedule change or if something arose, everything was coordinated and worked out extremely well. I can't recall any incident that occurred that was a problem. Everything worked out very well. Visiting Angels' efforts towards my mother were terrific.
~Ron, Norwood
---
I would recommend Visiting Angels because they are complete professionals. Everything that you need is done above and beyond. It is an absolutely fabulous service. I have been so thrilled with them, and I could not have expected anything better. I have have been so thrilled with Visiting Angels. It has been such a unbelievable blessing. I can't even describe how amazing it has been. These Visiting Angels are some of the nicest people I have ever met.
~Robert, Quincy, MA
---
Visiting Angels is so flexible when someone's needs are a little bit unusual. Our service has been just wonderful with Visiting Angels.
~Sarah, Brookline, MA
---
I would mention to someone who needed the services that Visiting Angels is very good. I'm very pleased with them. When they take care of their patients, they put their heart and soul into it. They really do care.
~Katherine, Hyde Park, MA
---
Their services have been excellent. I love Visiting Angels and I never could have done it without them.
~Barbara, Chestnut Hill, MA
---
My mother was sick when one caregiver was supposed to come for three hours. That caregiver ended up staying around the clock for the next three weeks instead of the three hours!
~Edith, Waban, MA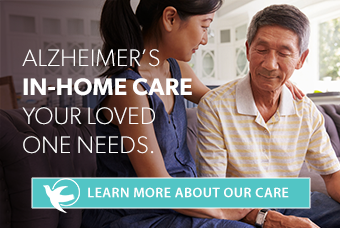 ---
Sheila goes out of her way to make my mother comfortable when she is anxious. My mother came here because she was having a lot of back pain, but then she had anxiety and depression that started after that. Sheila is always compassionate and helps my mom know things will be okay.
~Robert, Newton, MA
---
Visiting Angels is an agency that provides helpful and sensitive care. They are very committed to setting up a plan for each individual. Visiting Angels is an agency that provides helpful and sensitive care. They are very committed to setting up a plan for each individual.
~Rhoda and Paul, Westford, MA
---
One of the caregivers told me that [my client] was upset because she hadn't seen her sister in a while. The caregiver offered to drive her to see her sister! The aides don't simply do the bare minimum!
~Emily Z., Geriatric Care Manager
---
With the agency's new case manager, Kate, she has been very responsive. She is on top of things. She lets me know what is going on. I'm glad, because she has a nursing background. She's able to identify issues.
~Anonymous client
---
Visiting Angels has great caregivers. They have the ability to slow things down. They will explain everything. They are so compassionate. It is wonderful.
~Steven W., Burlington, MA
---
The caregiver is very compassionate and caring! My mom had an episode and the caregiver handled it with style and timeliness and did not panic! She got to the ambulance and called all the right parties. She did all the right things at the right time.
~Michele K., Wellesley
---
I think that Visiting Angels is doing a really great job! They are very thorough with their feedback for my husband's care. I was very comfortable, because they are professional. Visiting Angels has gone above and beyond what I expected they would do. When I requested male caregivers, the agency came through for me. My husband thought that female caregivers were disturbing, and the agency accommodated my requests right away.
~Peg W., Norfolk, MA
---
Wonderful Story
It's not unusual for seniors to accept home care only grudgingly at first, but eventually grow to love our caregiver who gives so much of him/her self each day. I just heard one of the most touching stories I have ever heard in our many years of working with seniors. For the last year, we have been providing care for a particular woman who initially accepted our services with great reluctance, at the firm insistence of her family. When introducing her friends to our caregiver, she at first referred to her as "my guard dog," or some other similar resentful term.

Of course, predictably, her heart softened to our caregiver, but nobody knew just how much. Unfortunately, her health took a sudden, catastrophic turn, and she is now on hospice. When the hospice nurse was doing the assessment, she asked, "Who is this person?" referring to our caregiver. The answer was, "Oh, she's part of me."
---
I would like to thank you and all the caregivers that provided exceptional daily care for my father Donald Palmucci for the past few years. As sad as it is to have to say good-bye to a wonderful man I am glad that he had such caring help. The caregivers were always caring and compassionate and for that my family is extremely thankful. Again my family and I thank you so much for all your help.
~Diana P.
---
I don't know how our family could have managed without the wonderful, loving care you gave Peter at the end. You will always have a special place in our hearts.
~Anne P., Canton, MA

---
With his caregiver Helen, Angell's humor, his sense of fun, his innate frankness shone. She blessed his life.
~Grace B., Boston, MA

---
The care she gave Mom was above and beyond our expectations. She knew how to help her without her losing her dignity and for that we are grateful! Thanks to her superb care and cooking, Mom thrived and became physically strong again.
~Joney S., Newton, MA

---
I had a doctor's appt. this morning w/one of the same doctors my Mom uses. After he asked me about her, he mentioned how caring and helpful her aide (Jessica) is with her at each appt. I thought I'd share this 'unbiased' comment as I have told you numerous times how wonderful I think Jessica is, but for an 'outsider' to witness and comment.
Joanne, Chestnut Hill, MA

---
Mary was more than a caretaker; she was our mother's companion and friend. We believe you could not find a more skilled, caring, reliable and quality caretaker.
~Sharon, Newton, MA
---
Now that my foot surgery is over and I am in the early stages of the healing process I just wanted to convey my comments to you and commend Jessica and Donna on being my "Super Angels". In addition to the wonderful care they have both given Mom over these past few years (and I got to "spy" on them first hand while I was recuperating and how patient, compassionate, and helpful and caring they are to Mom on a daily basis ) they also added me to the list…In the first few days after my surgery, they took care fixing me meals, getting the mail, doing light grocery shopping) with a "can do" attitude and telling me numerous times after I apologized for asking for assistance that they didn't mind at all. I've said it time and time again I don't know what I'd do if I didn't have them there to take care of Mom while I'm at work. I do feel truly blessed.
On behalf of the Krol Family, we offer our heartfelt gratitude to Visiting Angels for your professionalism and the wonderful care provided for our father. Your organization was there when we needed assistance and your services were exceptional.
Our special thanks to Winsome. She is a very competent and compassionate caregiver and we truly appreciate all her time and efforts to assist Dad toward better health. It was a great relief for the entire family to know she was with him every day and he was receiving trusted quality care. We would not hesitate to recommend your services in the future.
~The Joe Krol family, Canton, MA

---
I just wanted to send a quick note to thank you and your staff for the great care they are giving Fred. When your fabulous staff started taking care of Fred, we all immediately noticed the change in Fred's appearance and demeanor. In addition we now are seeing glimpses of the "old Fred" in his laughter and smile. He always looks so well cared for, very nicely dressed, clean shaven etc. It is clear to us that your "Angels" truly care for Fred and are looking out for his best interest. When Fred's family was here over the holidays, they mentioned this as well. I know that in this business we all tend to hear about what is wrong with a situation more than what it right. That is why I wanted to take the time to say thank you, for all that you and your staff do!
~Rebecca Hollaway LPN, Wellness Nurse

---
Nowhere was that exceptional care and professionalism more evident than in the immediate response, thoughtful intake and genuine compassion with which we were treated by [your case manager] Julie McBain. She gave up part of a weekend on short notice, gave us confidence that she would see us through to the help my aunt needed and then traveled hours on Monday to introduce us to a potential home care helper. She listened closely to the needs and wishes Aunt Maggie expressed and did indeed find a perfect match for her in Farah.
~Warmly, Karen Pratt

---
During the course of my father's decline, I used the services of five different home care companion services [before finding Visiting Angels]. I want to let you know that Julie was the most wonderful person to work with. She went far above and beyond the call of duty, and was beyond compare. In addition to her absolute respect for and honoring of my father's needs, no matter how difficult, she helped me personally get through some hard times. She was always so patient, kind and loving, and accommodating in difficult circumstances. My dad loved her and always lit up when she entered the room. You have a real gem on your team.
~Janet F., Newton, MA

---
I want to especially thank you for all you were able to do over the last month, and, in particular, for the heroic work over the last week to help me help Debby as best as I could. I am so impressed that Visiting Angels was there to help when disaster struck over the weekend. And then all of the time you personally spent to assist the aides. Truly heroic.
~Rick, Bridgewater, MA

---
Sandy is one of the kindest, most diligent home health aides we have ever known. It has been our great privilege and pleasure to know and work with her these past few years. We feel so very fortunate that she has been able to care for our mom. What a gift she is! She is truly God-sent.
~The McCoy Family, Westwood, MA

---
I would like to thank you and all the caregivers that provided exceptional daily care for my father Donald Palmucci for the past few years. As sad as it is to have to say goodbye to a wonderful man, I am glad that he had such caring help. The caregivers were always caring and compassionate and for that my family is extremely thankful.
~Dianna, Dorchester, MA
Trust our professional caregivers to serve your loved one with respect and dignity! Our home care agency has won the Best of Home Care Leader in Excellence Award; the Best of Home Care Provider of Choice Award; and the Best of Home Care Employer of Choice Award from the national client satisfaction survey firm Home Care Pulse five years in a row. Contact us today for a free in-home consultation!