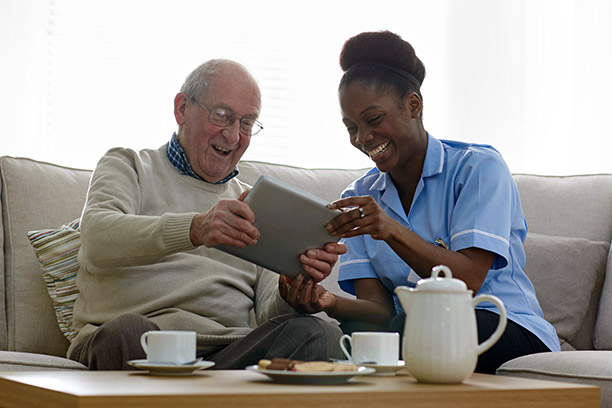 Alzheimer's In-Home Care Services, Newton and Canton, MA
After an initial diagnosis of dementia or Alzheimer's disease, families are most often faced with difficult decisions about providing care for their loved one. Working parents with children are faced with new stresses to balance work and family. Families who are separated by great distances must make hard choices about how to provide Alzheimer's care services. Sometimes nursing homes or memory care centers seem to be the only options. You do have a choice and we can help.
Visiting Angels makes it possible for those coping with dementia or Alzheimer's disease to age in place. Research has shown that familiar surroundings play an important role in the well-being of those with dementia or Alzheimer's disease. A move to a nursing facility can trigger confusion, anxiety, stress, and agitation. Our Alzheimer's care services allow your loved one to maintain the independence of their daily routines and the comfort of familiar surroundings. Our qualified, knowledgeable, and compassionate caregivers can help your loved one avoid the emotional trauma of leaving their cherished home and assist them in coping with the dementia illness.
Our caregivers can also relieve the burdens faced by family caregivers, who may find themselves overwhelmed by the responsibilities that come with Alzheimer's care. We provide regular monitoring, routine check-ins, and an after-hours line so that you and your family have the peace of mind you need. Live-in and 24-hour care is also available.
We service clients in many Boston area cities and towns including Newton, Canton, Brookline, Chestnut Hill, Dedham, Hyde Park, Jamaica Plain, Natick, Needham, Norwood, Roslindale, Stoughton, Upper Back Bay, Watertown, Wellesley, West Roxbury, and Westwood. The quality of our staff and services has been recognized by the national customer satisfaction survey firm, Home Care Pulse.

Getting Started with Dementia and Alzheimer's Care Services
To help you find out if home Alzheimer's care is right for your loved one, we offer free in-person meetings and assessments. One of our case managers will meet with you and your loved one in the comfort of your loved one's home to answer any questions you have, evaluate your loved one's care needs, and outline your options for care.
Services are personalized around each client's needs, with services customized according to your loved one's symptoms, personality, and routine. You will be able to Select Your Caregiver to ensure your loved one is matched with the right home care provider. Our caregivers approach their work with kindness, patience, and above-and-beyond dedication to the seniors in their care.
Alzheimer's services are part of a comprehensive Visiting Angels service program called Life Care Navigation (senior-life-care-navigation). In addition to Alzheimer's care, this program includes specialized dementia care services (dementia-care) for individuals with other types of memory disorders.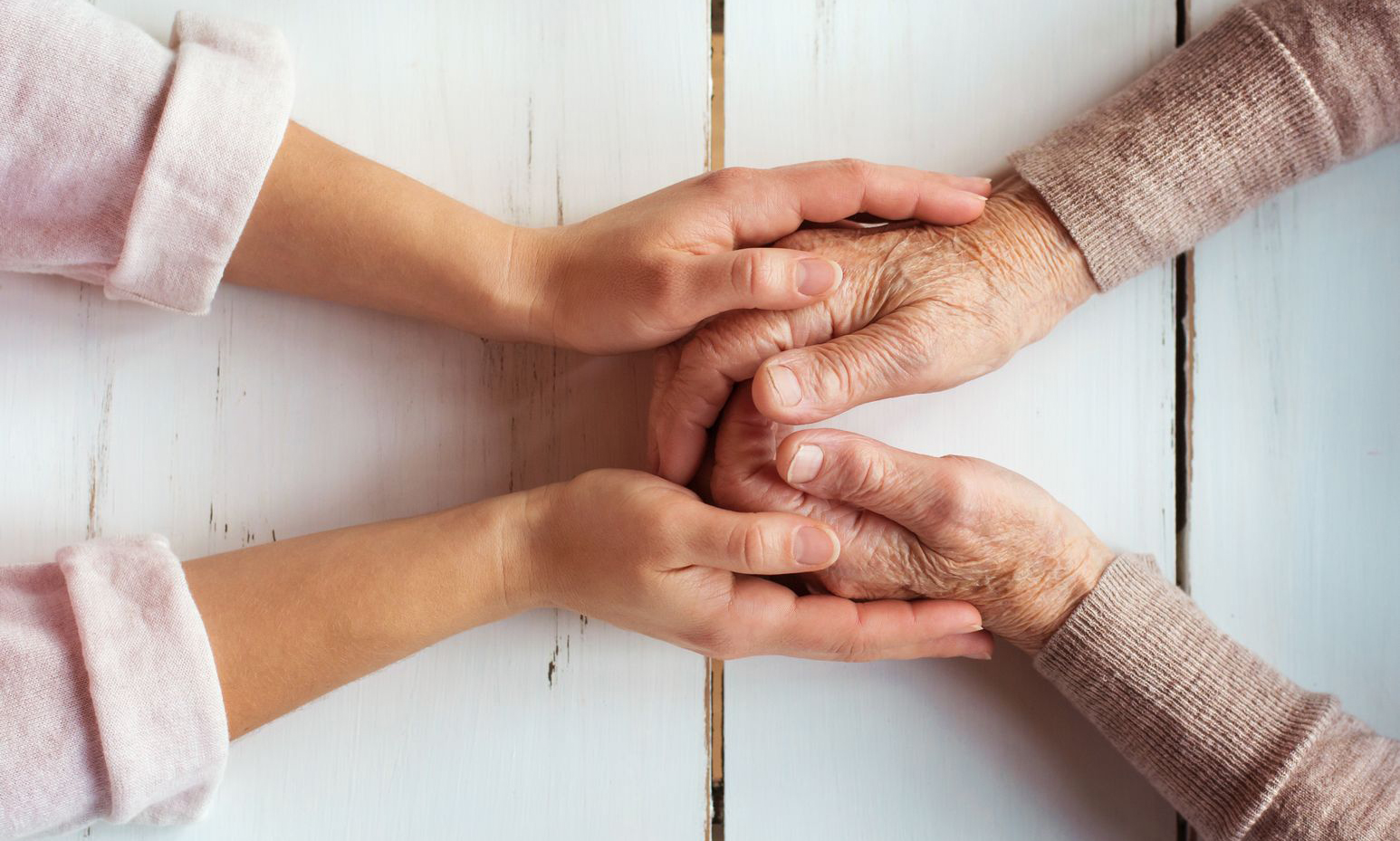 Cognitive Health Program, Newton and Canton, MA
The Visiting Angels Newton/Canton office has taken a leadership role in the provision of memory care at home within Eastern Massachusetts.
Our Cognitive Health Program is provided by each of our Case Managers who have been CDP trained and certified. It has four major elements:
Cognitive stimulation
Social engagement
Physical exercise
Brain-healthy diet
We start with a comprehensive assessment of the client, which includes: personal history, relationships, educational/career history, environment, behavior patterns, cognitive and physical capacity. We develop an individualized care plan, including a daily schedule and activities. Activities are tailored specifically with the client's personal interests. Our caregivers are trained in dementia care techniques, and we provide guidance to family members, so they have tools and skills to assist with their loved-ones. This type of care has been shown to make it possible for seniors living with dementia to remain in their homes for up to 18 months longer.
Call Visiting Angels Newton/Canton today to discover more about our Cognitive Health Program. Our friendly and compassionate staff are happy to answer your questions and help you schedule your in-home assessment.
Long Distance Dementia Care Services, Newton and Canton, MA
Caring for a loved one with cognitive decline is challenging enough when you live nearby and can personally lend a hand. Unfortunately, some people do not live close to their loved one with a memory related illness. Visiting Angels Newton/Canton's Cognitive Health Program can assist on your behalf when time or distance is a challenge. You can rest assured your loved-one is in good hands with assistance from our skilled caregivers. He or she deserves options other than institutionalized care. Our memory care specialists will keep in touch with you over the phone and via email, and if an independent Life Care Advocate is needed, we can make that referral.
Schedule a Cognitive Health Assessment Today!
To learn more about Alzheimer's care services, cognitive health programs and long distance dementia care services, schedule a free in-home assessment for your loved one by contacting Visiting Angels Newton/Canton today.
---
Contact Us
Phone: Newton: 617-795-2727 | Canton: 781-828-9200
Serving Brookline, Canton, Dedham, Natick, Needham, Newton, Norwood, Stoughton, Watertown, Wellesley and Westwood
Visiting Angels
NEWTON/CANTON, MA
29 Crafts St #320
Newton, MA 02458
Phone: 617-795-2727
Fax: 617-244-0260
"Lorna is amazing! She goes above and beyond the call of duty. She is with my father three days a week. On the days that she will not be there, she prepares smoothies and lunches for my Dad, labels them and puts them in the refrigerator. She has taken Dad to the Arboretum, the New England Aquarium, out to lunch, shopping and even to her church for Sunday services. She has been a true angel in getting him to feel like a functioning member of society. My Dad is reserved and set in his ways, Lorna has gained his trust and he has allowed her to challenge him daily."
-Robert D. Newton, MA