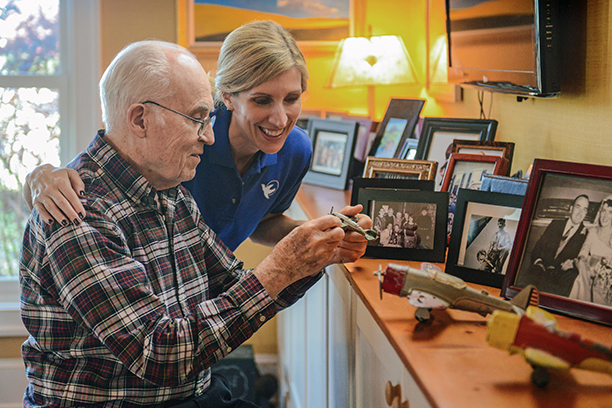 Caregiver Testimonials
Since 2004, Visiting Angels Newton/Canton, MA's team of dedicated, highly-professional Caregivers has been providing consistently top-quality in-home care services in Newton and Boston area neighborhoods, including Brookline, Canton, Dedham, Jamaica Plain, Natick, Needham, Norwood, Roslindale, Stoughton, Upper Back Bay, Watertown, Wellesley, Westwood, and neighboring communities. We value our caregivers and provide them with the best training, support, and competitive compensation and benefits. Below are some of the feedback we received from our caregivers.
"Visiting Angels Newton/Canton is the first home care agency I've ever worked for; my experience has been great! I call this company my 'Angel Family!' You can tell that each person that works in the office does this job from their heart. Everyone is concerned about how I am doing and will guide or support me if I need something or have a question."
-Paul G.
"I love Visiting Angels Newton/Canton and have always felt the love back from the staff! Every case manager, through the years, has treated me with respect and concern. And I truly appreciate that each of them has asked me what I am comfortable with and put effort into introducing me to clients before assigning me shifts. Julie, Susan, and Elizabeth are so compassionate and understanding. They take the time to train you on the particulars of a case and will put you at ease at a client introduction. Each case manager communicates carefully and is invested in your success."
-Nosa O.
"I was working at several other agencies when I joined Visiting Angels. I left the other agencies and have only worked for this one since I was hired. I will never work anywhere else! I am treated as if I am family. I have enjoyed working with Patrick. He is very kind and respectful. I am also getting to know Traci, who has been friendly and appreciative of my work. Everyone is professional and thoughtful and truly cares about the caregivers here."
-Kettlie J.
"I have had a very good experience with Visiting Angels Newton/Canton. I was fortunate to attend last year's Caregiver Appreciation Celebration, where I met the owners, Karen and Larry, other caregivers, and many of the office staff. Seeing how the company showed gratitude for us and our efforts was nice. The people at this agency work together as an impressive team. I had negative experiences with another home care agency that does not consider the compatibility factor between client and caregiver. They also did not communicate well by not asking what works for their caregiver. Visiting Angels is very professional and organized. The case managers make sure we are prepared and meet the clients before taking cases. They consistently follow up to ensure we are satisfied – it is evident they really care about us. Elizabeth is a wonderful person with such a big heart. Once she sees how good you are at your job, she will never let you go! I have recently begun working with Patrick and Traci over the past few months. Both case managers are kind, thoughtful, and sincere. I have enjoyed working with each case manager."
-Williams E.
"I love working for Visiting Angels! Everyone is so friendly. The clients and their families have been very kind.
Case Manager Susan Saris is so thoughtful and experienced, and Case Manager Elizabeth Quagraine is amazing. All of the case managers and office staff are very helpful. I describe the type of client I'm looking for, and they match me appropriately. You can check care plans, pay history, and schedule information on your phone or computer. I was recently honored with Angel of the Month for doing my work well. I like my job and appreciate getting paid weekly."
-Rody F.
"My sister told me how much she loves working for Visiting Angels Newton/Canton and recommended I apply. Elizabeth was the Case Manager for my first case. I adore her! She can always make me laugh and is so fun to talk to when I feel a bit stressed. Elizabeth has helped me to navigate challenging cases in the past. She and Susan are both very kind and thoughtful case managers."
-Mical C.
"Visiting Angels Newton/Canton is different from other home care companies. We, the caregivers, are encouraged and rewarded when we do our jobs with great compassion and patience. I briefly worked with another agency and realized they were disconnected from their caregivers and did not support them like this one. I love my work! I have primarily worked with Case Manager Elizabeth Quagraine. She is amazing and cares equally about our clients and caregivers. She has the biggest heart and is always on top of every situation."
-Mirla J.
"I like Visiting Angels Newton/Canton because they take care of the caregivers. I'm new to the agency and enjoyed the orientation, which was very interactive and fun. They have given me bonuses when I've covered fill-in shifts – they always appreciate our hard work. The case managers will check in on you and match you with clients based on your skills and personality."
-Ann O.
"I feel so supported. The office team is always ready to help, and the staff is very communicative and available whenever I have a question or need assistance with something. I really appreciate that the case managers work hard to match us with the right clients."
-Gladys M.

"Visiting Angels Newton/Canton is the first home care agency I know of in the Boston area to have offered benefits like a 401(k), paid time off, and different training programs. I have really appreciated the fact that this agency holds such high regard for their caregivers."
-Mary D.

"The training was excellent. They take care of us to make sure we are good."
-Aniola D.

"The training was very helpful because they have programs that you read through and take tests on to evaluate your comprehension of the material. They give bonuses to show appreciation for us. "
-Robin C.

"I enjoy working for Visiting Angels Newton/Canton. It feels like family because the company really cares about us as individuals."
-Suze P.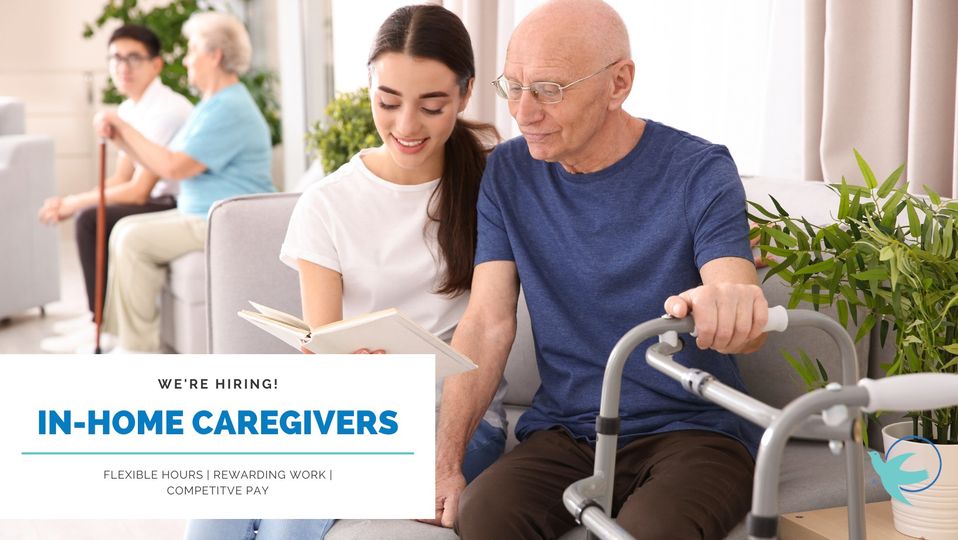 "Visiting Angels Newton/Canton is the only senior home care agency I have ever worked for. I love this company. They have always been so considerate and helpful. I have been able to modify my schedule and have had so much flexibility while taking classes and growing my family. I tell everyone that this is the best agency!"
-Jackie N.

"I adore all of the case managers. This is such a nice company of people – everyone wants to help you. It isn't just something they say; they mean it. If I realize I need to take some time to rest and won't be able to do an upcoming shift, I can call my client's case manager, and they will modify my schedule. I know that everyone genuinely cares about my well-being."
-Grace Q.

"I have loved working for Visiting Angels Newton/Canton. The staff has been great, and the case managers are really involved."
-Christine S.

"They are a good fit for me because I'm already working part-time, and I get clients who fit my schedule and my needs."
-Sandra J.

"The office staff is professional friendly, and they are available. They are also understanding."
-Carline B.

"Anytime I need something, they help me out. I feel appreciated with Visiting Angels Newton/Canton."
-Jesuina C.

"They thank you and give you a little party. Visiting Angels Newton/Canton has Angel of the Month rewarding a different caregiver each time with a celebration, bonus and they put your name up in the office."
-Ruth E.

Do you want to join a home care agency that has been awarded one of The Boston Globe's Top Places to Work and the Best of Home Care Employer of Choice? Learn more about our job opportunities now!
Serving Brookline, Canton, Dedham, Natick, Needham, Newton, Norwood, Stoughton, Watertown, Wellesley and Westwood
Visiting Angels
NEWTON/CANTON, MASSACHUSETTS
29 Crafts Street Suite 320,
Newton, MA 02458
Phone: 617-795-2727
Fax: 617-244-0260