Respite Care in Fernandina: How This Option Can Help Family Caregivers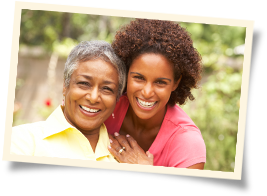 Becoming a family caregiver might be something you planned for, or it may occur without you really noticing. One day, you may realize you're providing extensively for the care needs of your loved one. Whether you planned for it or not, respite care services are always worth considering. For families in Fernandina, Visiting Angels® Jacksonville is a licensed home health agency that can help.
Let's take a look at when you may need this type of care.
3 Situations Where Professional Care Can Help
For family caregivers, it's always worthwhile to contact our agency ahead of time to discuss the possibility of respite care in Fernandina. That way, when you do need to set up care, you can do so quickly and seamlessly.
Here are a few occasions when professional caregiver services can help both you and your loved one:
When daily tasks become too much. Sometimes, there's just not enough time in the day for you to do everything. When you start to wonder how you'll get everything done, a professional caregiver can make a big difference. We can work alongside you to reduce your daily tasks, while ensuring your loved one is fed, bathed, and otherwise well-looked after.
When you start to feel exhausted or snappy. Being a family caregiver can feel like a 24/7 job. Some days, you might feel irritable, snappy, or exhausted. That's a sign your body needs a break. In these situations, scheduling professional care means your family member will still have the support they require. But it also allows you to take some crucial time off, too.
When your loved one's condition worsens. For many seniors, physical and mental decline is a reality. That's especially true if your loved one is dealing with dementia or another memory disorder. As their condition advances, the need for professional care may become more apparent. With our agency, you can access support from certified home health aides and caregivers.
About Our Respite Care in Fernandina
At Visiting Angels Jacksonville, we always customize our respite care services based on your loved one's needs as well as the preferences of a family caregiver. We offer free, easy consultations to help you assess your options and schedule care easily. We have certified home health aides and C.N.A.s based in:
Fernandina
Orange Park
Amelia Island
Jacksonville Beach
Neptune Beach
Jacksonville
Atlantic Beach
Fleming Island
And throughout the surrounding area
Learn more about your options for respite care services in Fernandina. Just contact your Visiting Angels Jacksonville team, and we can get you started.