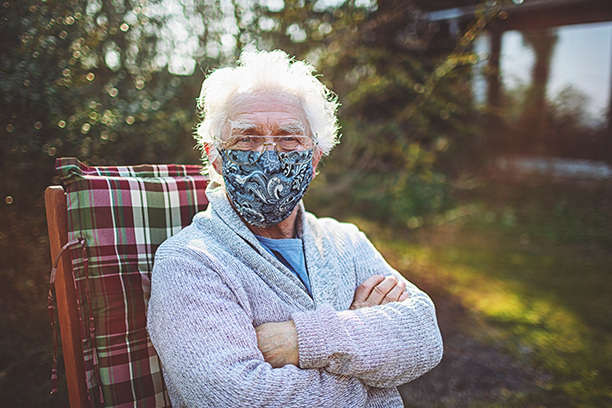 Home Care in Fernandina
We're proud to provide personalized home care for the families throughout the Fernandina area. At Visiting Angels® Jacksonville, we make it possible for seniors and people with disabilities to continue to enjoy all the comforts of home, whatever their age or health. Through our home care services, we also strive to lighten the demands placed on family caregivers.
We are a locally owned and operated care provider with caregivers who live and work in the community we all love. We provide compassionate and customized care for households in Fernandina, Jacksonville, Amelia Island, Orange Park, Atlantic Beach, Fleming Island, Neptune Beach, and Jacksonville Beach.
All of our caregivers have undergone a thorough vetting process, including a background check. They have been hired because of their abilities, their compassion, and their dedication to this field.
About Our Home Care in Fernandina
If someone you love can no longer care for themselves without help, our caregivers are ready to answer the call. We can help your elderly relative live more comfortably, safely, and fully with our personalized home care services.
Our caregivers can assist your loved one with a wide range of activities depending on their needs. The support we provide can include:
Running errands and picking up groceries
Respectful assistance with bathing and getting dressed
Planning out and preparing nutritious meals
Providing reminders for prescribed medications
Tidying up around the home
Covering the duties of family caregivers on a temporary basis
Acting as a steadying hand for walking and transferring
We provide our home care services based on our client's schedule, not ours. Whether your loved one needs assistance in the morning, in the middle of the night, or on holidays, our caregivers can be there. Our care is available 24/7, with flexible scheduling options so you can always secure the help you need.
Our Home Care Process in Fernandina
To ensure your loved one — and your family — receives the most beneficial support, we need to learn more about your situation and needs. To achieve that, we'll lead you through the following:
An initial discussion where we can cover the details about your situation, our home care services, and the potential cost of your care.
An in-depth evaluation where we'll meet with your loved one and the other involved family members to fully assess your home care needs.
A plan-building process where we construct a custom home care plan based on our assessment and your family's input.
A selection process where we determine the ideal care professional based on how their skill set, availability, and personality align with your loved one's needs.
What is Personal Care?
Seniors and individuals with disabilities may struggle with specific aspects of everyday life. Our home care professionals can be there to assist them with tasks that may be difficult or even dangerous.
The personal care help we provide can include:
Grocery shopping and running errands
Reminders to take medications
Mapping out and preparing regular meals
Toileting, getting dressed, and bathing
Help physically moving around at home and between locations
Friendly conversation to ease isolation
What is Respite Care?
If you feel overwhelmed as a family caregiver, you're not alone. As much as you love your relative, this role is demanding and constantly changing. To ease the pressure placed on family caregivers, we offer respite care services on a temporary or ongoing basis.
Take the time you need to rest and address the other areas of your life. Our caregivers have you covered.
Alzheimer's Care and Dementia Care in Fernandina
Seniors with Alzheimer's disease and other types of dementia face a higher risk of wandering and generally neglecting their needs. Through our Alzheimer's care and dementia care services, we help these seniors live more safely in the stability of home. The services we offer include making meals, monitoring prescriptions, and escorting seniors to their appointments.
End of Life Care in Fernandina
Savor your time as a family as our care professionals take care of the rest. Through our end of life care, our compassionate caregivers provide emotional and physical assistance for individuals during the end of life transition and the late stages of terminal health issues.
Palliative Care in Fernandina
Our palliative care is available to clients with serious medical issues, whatever their age or prognosis. This holistic home care service addresses the emotional, physical, spiritual, and social needs of our clients and their families to minimize discomfort and help them make the most of each precious day.
Fall Prevention Assistance in Fernandina
As the leading cause of serious injuries among seniors, falls pose one of the greatest threats to independent living. With our Safe and Steady Fall Prevention program, we can address this risk by assessing your loved one's specific risk factors, recommending adjustments to their home, and providing walking and transferring support.
Hospital Discharge Support in Fernandina
A hospital stay is stressful enough on its own. Unfortunately, all too many individuals end up being readmitted within a month due to complications in their recovery. Our Ready-Set-Go-Home program helps reduce the risk of readmission by providing the physical assistance and guidance your loved one needs before and after they leave the hospital.
Get Started with Home Care in Fernandina Today
You're not alone in wanting what's best for your loved one. At Visiting Angels Jacksonville, we're deeply invested in the comfort and well-being of our clients and their families. Let us be there to support your family as well.
To learn more about our home care in Fernandina and the surrounding area, call (904) 302-7560 to request a no-cost consultation.
Serving Jacksonville, Amelia Island, Duval, Clay, and Nassau Counties
Visiting Angels
JACKSONVILLE & AMELIA ISLAND, FLORIDA
4250 Lakeside Dr
Jacksonville, FL 32210
Phone: 904-302-7560
Fax: 904-352-2357
HCA232729 & HHA299994100