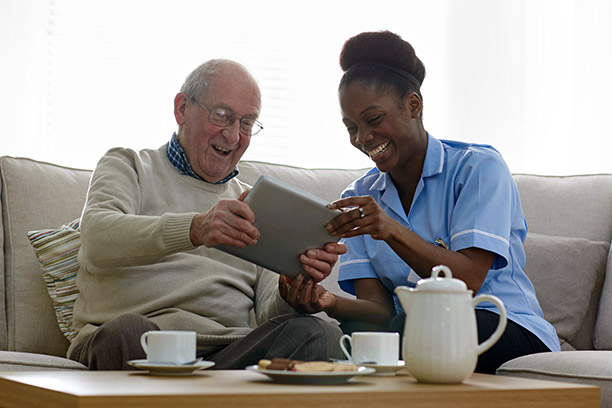 Alzheimer's Care Services
Alzheimer's Services from Visiting Angels Oshkosh WI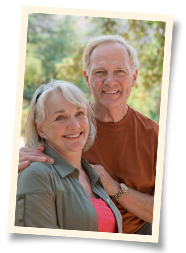 When a loved one is diagnosed with Alzheimers or dementia the unknowns in their future can be unsettling. Memory disorders affect not only the person who receives the diagnosis, but also their circle of family and friends. Caring for someone with Alzheimers can be emotionally challenging. Receiving assistance from an agency, such as Visiting Angels Oshkosh WI, that is experienced in providing Alzheimers services can be a godsend.
Visiting Angels Oshkosh WI is a respected provider of non-medical Alzheimer's services. Our agency strives to provide compassionate care for those struggling with memory disorders. Upon seeing a need for training that addresses the unique circumstance of those dealing with Alzheimer's, Visiting Angels joined hands with the Alzheimer's Foundation of America to create a specialized training program. Visiting Angels Oshkosh WI is always striving for ways to provide the best Alzheimer's services possible.
When your loved one receives Alzheimers services from Visiting Angels Oshkosh WI, there are a variety of services we offer that can help. During your initial visit, we provide a complimentary home safety check to point out any areas that might be a cause for concern. As part of your care plan, we can also provide medication reminders, help with household organization, assistance with meal preparation, and help running errands or getting to appointments. Alzheimers services from Visiting Angels Oshkosh WI are focused on your loved one and what we can do to serve them.
Having a trusted relationship between an aging individual and their caregiver is extremely important, particularly when it comes to Alzheimer's services. Visiting Angels Oshkosh WI employs elder care professionals who have a natural ability to bond with their clients. Our Angel companions are committed, knowledgeable and compassionate professionals who share our company values of providing dignified, respectful care. When your loved one receives Alzheimer's services from the caregivers at Visiting Angels Oshkosh WI, you will know they are in good hands.
One important thing of note about the Alzheimers services from Visiting Angels Oshkosh WI is the ability to create your own care schedule. The importance of regular routines is not overlooked by our agency. Our dependable Angel companions will be there when needed to provide assistance. As your loved one's illness progresses so can the amount of care they receive.
If you have a family member or loved one who is struggling to find quality Alzheimer's services, please contact Visiting Angels Oshkosh WI and let us help.
Serving Winnebago County
Visiting Angels
OSHKOSH, WI
300 S Koeller St Suite G
Oshkosh, WI 54901
Phone: 920-312-7000
Fax: 920-328-0324