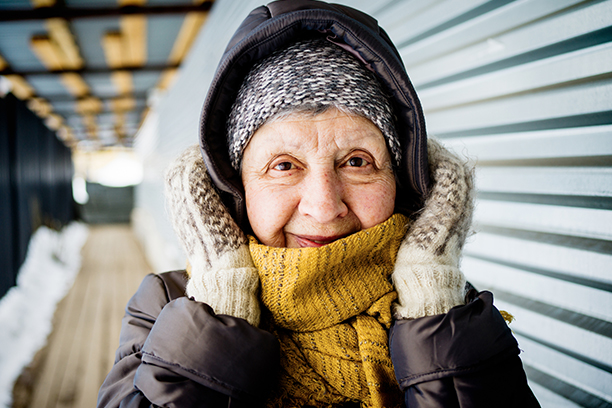 Your Elder Care Experts in Oshkosh WI
There are few things harder than watching your loved ones deal with the complications of aging. What's harder still is knowing that you can't always be there for them. How do you ensure that they're taking care of themselves? How do you know if they've taken their medication? At Visiting Angels Oshkosh WI, our elder care specialists are here to help. They'll provide support for your loved ones whenever they need it. We understand how big of a positive impact thoughtful, dedicated support can make in your loved one's life. That's why we aim to provide it.
Dedicated Elder Care Plans in Oshkosh WI
With Visiting Angels Oshkosh WI, you'll always get an elder care plan designed specifically for your loved one. We understand that everyone has unique needs. A one-size-fits-all care plan simply doesn't work.
That's why we'll sit down with you and your family to create a support schedule that includes specific information about your loved one. This incorporates any special support required, such as respite care, companion care, or Alzheimer's and dementia care. If they need part-time, full-time, or even 24-hour support, we'll make sure they have it. If your loved one requires extra help on evenings, weekends, or holidays, we can be sure to provide that, too. Our elder care schedules are designed to be flexible and easy to update – so if your loved one's care needs evolve, we can be on-hand to help. It's one of the many ways Visiting Angels Oshkosh WI distinguishes our elder care.
Supportive Elder Care Specialists from Oshkosh WI
At Visiting Angels Oshkosh WI, our elder care specialists are compassionate, kind, and dedicated to senior care. We make it a priority to hire caregivers who come with impeccable references and who are committed to making a positive impact every day. We pride ourselves in matching your loved one with a caregiver who's right for them – in skillset, schedule, and even personality.
Our caregivers understand that being proactive and attentive can make all the difference in your loved one's daily care. That's one of the reasons we offer our client support line. If you need to reach us, simply call our 24-hour phone line and we will return your call within 15 minutes or less.
Get dedicated and empathetic elder care in Oshkosh. Contact Visiting Angels Oshkosh WI to learn more about the ways we support seniors every day.
Serving Winnebago County
Visiting Angels
OSHKOSH, WI
300 S Koeller St Suite G
Oshkosh, WI 54901
Phone: 920-312-7000
Fax: 920-328-0324