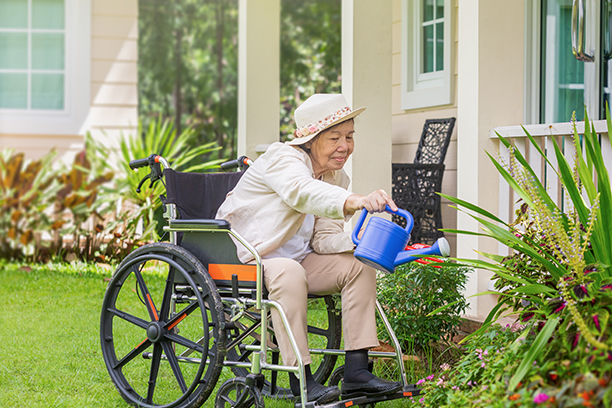 Senior Care in the Pikesville, MD Area
Senior Care in Baltimore City, Baltimore County and Carroll County
Since 1998, Visiting Angels have brought quality home care to families across the nation. We've helped thousands of families, and we'd be proud to help yours as well. We understand your concerns throughout the process of finding the right home care for your loved one. You want someone who is knowledgeable and skilled in their field. You want them to treat your loved one with dignity, respect, and compassion. Our strong team of caregivers has the training and skills that you've been searching for. We'll guide you through every step of the way in order to find a senior home care provider that'll meet all your loved one's health and well-being needs.
Through our expertise in the home care field, we're able to offer a wide variety of senior care services. No matter your schedule, we'll be able to find someone who can attend to it. From hourly care to overnight care, our team of caregivers can be there for you. When you choose Visiting Angels of Pikesville, you're choosing an agency that you can trust to meet your loved one's needs.
Included in our care services in a sector of tasks entitled "daily living." These tasks can often include respite care, friendly companionship, personal care, hygiene assistance, meal planning and preparation, and housekeeping. Through our personalized care plan, you can customize the services offered in order to create a plan that perfectly fits your loved one's needs.
We're committed to providing excellent senior care no matter what. Our caregivers will keep compassion, dignity, and respect at the forefront while providing their care. We'll work closely with you and your loved one in order to help create the comfortable and fulfilling environment that they deserve.
It's important to remember that assisted living facilities and nursing homes aren't your only options when it comes to senior care. With Visiting Angels of Pikesville, you can live life on your own terms while getting the care you need.
Call for a Free Consultation
For more information and to schedule a free consultation call Visiting Angels of Pikesville at 410-218-9506.

Serving Pikesville, Owings Mills, Reisterstown, Glyndon, Mt. Washington, Finksburg, and Baltimore
Visiting Angels
PIKESVILLE, MD
316 Main Street #1 B
Reisterstown, MD 21136
Phone: 410-218-9506
Fax: 866-832-3222