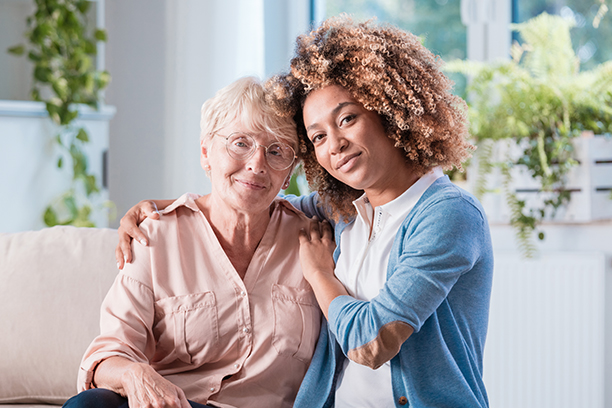 About our at Home Care Staff in Owings Mills, MD
Essential at Home Care Professionals Serving Pikesville, Owings Mills, and Surrounding Areas
Dave Pyser – Visiting Angels of Pikesville Owner/Executive Director
Dave opened his Visiting Angels franchise in 2005 and he takes caring for his clients seriously. He honed that skill during a 15-year career in the hospitality industry, including 10 years for Marriott International. Dave brought with him a wealth of business skills and talents, with a desire to operate the most professional at home care agency.
"I wanted to use my strengths of helping people to solve problems while demonstrating to my own family the importance of taking care of others," Dave said when asked recently about why he opened a Visiting Angels office. He continued by saying, "I have a great deal of experience listening to customers' needs and finding the right solutions. We can take the pressure off families in times of often great duress."
Upon receiving his extensive training from Visiting Angels and his license as a Residential Service Agency from the State of Maryland, Department of Health and Mental Hygiene, Office of Health Care Quality, Dave began to build his team of angels!
The hiring process for caregivers at Visiting Angels of Pikesville is lengthy and Dave is directly responsible for his staff. He personally approves each hired caregiver. He also enjoys meeting with as many of his clients as possible, assisting with the everyday issues that occur with providing personal and private at home care. Dave is always available to help find creative solutions for families that may be struggling with a unique situation. Like most of his clients, Dave personally knows the challenges that come with a sick family member – mobility issues, loss of independence, stress in the home, changing family dynamics…and the list goes on. As a result, he works to make sure professionalism with compassion is throughout his organization.
Dave is a graduate of American University in Washington, D.C. He has extensive experience in marketing and customer service at Marriott International and within other industries. Dave has served on the boards of numerous philanthropic and community organizations, including the Jewish Community Center of Greater Baltimore and the Pikesville Chamber of Commerce. In his spare time, he enjoys watching his beloved Yankees, spending time with family and friends, and cooking.
Marcy Silver – Director of Operations
Joining the team in 2015, Marcy brings tremendous experience and is a great resource for our caregivers, our senior care recipients and their families. She has worked in a vast array of environments, including non-profit organizations and skilled nursing facilities. Marcy truly understands the at home care needs of our families and she also understands the needs of our caregivers. She is very good at what she does – matching up logistics, preferences and needs.
Her primary responsibility as client scheduler means she is busy considering locations and at home care needs of the families we serve and those of our caregiving staff. Marcy certainly does her share of matchmaking and makes good use of her customer service experience and problem-solving skills! She also oversees the hiring of new caregivers as well as manages the company's marketing and social media efforts.
When you call Visiting Angels of Pikesville, you will hear her cheerful, friendly voice as she also answers the questions of existing and potential clients and families.
Marcy believes that at home care is not something to be "sold" like a product. It is a service that people must believe in and trust before they purchase. Home care is personal, private and usually sensitive regarding the emotions associated with a care recipients ever-changing needs. It is her empathy and compassion that in 2016 earned her the Pikesville Chamber of Commerce's Employee of the Year award.
Originally from New York, Marcy often jokes that she is very slowly making her way south, having lived in New Jersey and Pennsylvania. She originally came to Baltimore for a job with Fairfax Savings Association after graduating from West Chester University, and made Maryland her permanent home in 1987 when she and Michael married. They have two adult children and two very friendly dachshunds. In her spare time, Marcy enjoys cooking, reading, knitting and crocheting.
For more information on at home care offered by Visiting Angels of Pikesville and to schedule a free consultation call 410-218-9506.

Serving Pikesville, Owings Mills, Reisterstown, Glyndon, Mt. Washington, Finksburg, and Baltimore
Visiting Angels
PIKESVILLE, MARYLAND
10451 Mill Run Circle #400
Owings Mills, MD 21117
Phone: 410-218-9506
Fax: 866-832-3222