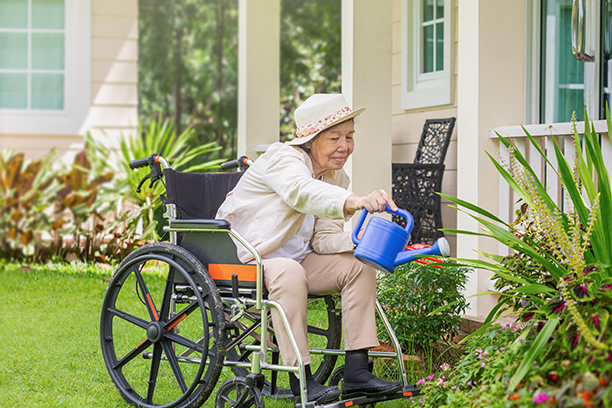 Visiting Angels Answers Common Elder Care Questions About Alzheimer's Disease from Families in Greater Schererville, IN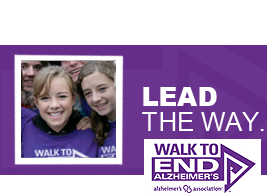 When a Loved One Is Diagnosed with Alzheimer's Disease, You Will Likely Have Questions About Elder Care Options in Schererville, Crown Point, Valparaiso, Munster, Dyer, or the Surrounding Area
Alzheimer's is a type of dementia that affects the thinking and actions of individuals. The most common people who are at risk for this disease are men and women over the age of 65. When diagnosed with Alzheimer's, there will be plenty of services that a person might need to ensure their safety and independence at home. If you have someone in your life who is suffering from Alzheimer's Disease, there are many elder care options in Schererville and the surrounding area that can be offered to help them to live as normal a life as possible.
To learn more about how Visiting Angels of Schererville can help, please read our most frequently asked questions on Alzheimer's Disease and our in-home elder care services.
What is Alzheimer's disease?
A degenerative brain disorder, Alzheimer's disease is characterized by three main issues: memory loss, cognitive decline, and behavioral changes. It is a condition that is progressive, degenerative, and terminal, with symptoms worsening over time – typically over the course of several years.
The average life expectancy of someone with Alzheimer's is four to eight years, though there have been some cases of individuals living as long as 20 years post-diagnosis. In America, about 5.5 million people have been diagnosed with Alzheimer's, most of whom are over 65 years of age.
What is the difference between Alzheimer's and dementia?
Although Alzheimer's includes dementia, a person does not necessarily have Alzheimer's disease if they have dementia. Dementia is an umbrella term for brain disorders that are characterized by memory loss – something people experience with Alzheimer's.
The most common form of dementia is Alzheimer's, which accounts for 60% to 80% of all dementia cases.
What are the risk factors for Alzheimer's?
There are several risk factors for Alzheimer's, as identified by researchers – though scientists are still researching the exact cause of the disease itself.
The three biggest risk factors for Alzheimer's are:
Advanced Age.

Genetics.

Heart Health.
Other less common risk factors have been noted, including heavy drinking, heavy smoking, sleeping problems, high stress levels, a history of head trauma, and exposure to air pollution.
What are the symptoms of Alzheimer's?
There is a wide range of symptoms associated with Alzheimer's disease. Most symptoms, particularly early on, are expressed through a person's behaviors, thought patterns, and speech.
The following are the most prominent symptoms of Alzheimer's:
Short-term and long-term memory loss

Trouble solving simple problems

Uncommon struggles with day-to-day activities

Forgets words or begins mixing up words

Loses items or becomes lost more frequently

Becomes confused about current time or place

Confuses the names and identities of people

Acts more irrationally, irritably, or depressed than usual
How does Alzheimer's disease progress?
Nowadays, researchers believe Alzheimer's begins years or even decades before any noticeable symptoms. Typically, these symptoms display themselves in older adults, though there have been some cases of people in their 40's and 50's with symptoms. Regardless of age, Alzheimer's is a gradual, progressive condition and symptoms worsen over time.
In the beginning, symptoms are mild and cause minimal issues on a day-to-day basis. But over time, more difficulties arise, and symptoms quickly go from mild to moderate to severe. In Alzheimer's final stages, seniors lose all short-term and long-term memory, the ability to speak and to understand speech, and the ability to perform basic personal activities, such as how to use the bathroom or eat on their own.
Does Alzheimer's disease have a cure?
At the moment, there is no cure for Alzheimer's, but scientists continue to search for a solution. There are, however, several treatments and elder care therapies available to delay symptoms and slow progression.
The focus, according to doctors, should be healthy living and improved cardiovascular health, for people living with or at risk of Alzheimer's. Also proven to reduce the risk of developing the disease is decreased stress, improved sleep habits, and increased omega-3 intake.
What are my loved one's options for Alzheimer's care?
High levels of care are necessary as Alzheimer's progresses. Those who live with the disease need round-the-clock elder care and senior caregivers to ensure their safety and well-being. Usually, it is common for family and friends to take care of loved ones with Alzheimer's disease in earlier stages. However, as the condition worsens, specialized, professional caregivers are essential.
Moving your loved one into a nursing home care facility is an option, though it tends to be a traumatic move for those who are living with the disease. Typically, this is considered a last resort when there are no other alternatives.
There is, however, another option that many families are not aware of, which is specialized in-home care services for Alzheimer's clients. Visiting Angels of Schererville offers this type of care to friends and families who need assistance to care for a loved one. With these services, we ensure elder care and senior caregivers for in-home care.
What is Alzheimer's home care?
In-home care is a specialized type of care that is designed to meet the specific needs of a client, offering them a means to age in place in the comforting surroundings of their own home. In the case of Alzheimer's care, our skilled, elder care and senior caregivers offer caring, compassionate support to both the client and their family.
Give our elder care agency a call today by clicking below to find out more about how our elder care and in home caregivers can help your loved one with Alzheimer's care or to book a free in-home care assessment.
Serving Schererville, Crown Point, Valparaiso, Munster, Dyer, and the Surrounding Area
Visiting Angels
SCHERERVILLE, INDIANA
2340 Cline Ave
Schererville, IN 46375
Phone: 219-500-5896
Fax: 219-322-6144