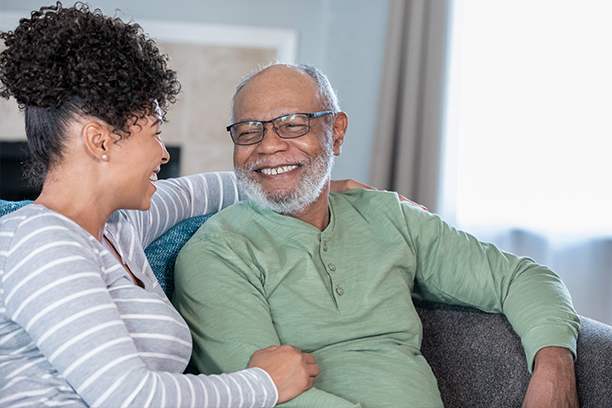 Essential Home Care Throughout Schererville, IN and Nearby Communities
One-on-One Home Care from Visiting Angels Allows Seniors in Schererville, Munster, and Surrounding Areas to Age in Place
There will come a time when our loved ones will get older and eventually lose their strength and health. And while you might think that the best way to take care of them is to send them to a nursing facility, the better option is to get essential home care from Visiting Angels of Schererville, so that they can stay at home – the place where they are the most comfortable in.
Ask to Dispel Your Fears
If this is your first time receiving essential home care, then you must have several questions and concerns about the services. Being fearful about getting care services is normal. In fact, many people do not like the idea of letting strangers into their house to take care of important members of the family.
To dispel such fear, it is important that you ask questions. At Visiting Angels of Schererville, we always encourage everyone to ask as many questions as they want. This is to allow them to understand what care all about is. Examples of questions you can ask include: How do home health aides handle different personalities? How do they provide care while maintaining respect and boundary with the house owners? How do caregivers provide independence to clients and still ensure their safety?
Visiting Angels of Schererville
Families need to research the types of care options that are available to their loved ones. The one-on-one home care that we provide includes customized care plans, changes in care plans, consultation of scheduling and costs, scheduling of home visits, and the assistance of daily living. We also respond to different emergency situations so that your family can have 24/7 access to care providers and the services that we provide.
At Visiting Angels of Schererville, we have been around for a long time and we have been matching care providers with different clients in the country. We have a lot of experience in this line of industry, thus we have dealt with different situations, schedules, and personalities.
Contact us at 219-500-5896 so that we can arrange for a home visit today to learn more about our senior support services.
Serving Schererville, Crown Point, Valparaiso, Munster, Dyer, and the Surrounding Area
Visiting Angels
SCHERERVILLE, INDIANA
2340 Cline Ave
Schererville, IN 46375
Phone: 219-500-5896
Fax: 219-322-6144