In Home Care in Schererville, IN
In Home Care in Schererville, Crown Point, Valparaiso, Munster, Dyer, Merrillville, Highland, Hobart, and Surrounding Areas
Welcome to Visiting Angels of Schererville! We proudly offer one-on-one in home care services to seniors throughout Northwest Indiana. We have become a pillar of the local senior care community thanks to our dedication to helping others and our essential services. Our agency is pleased to offer our clients respite care, companion care, personal care, elder care, and more. These services are individualized to meet the needs of our unique clients. Your loved one can also receive the benefit of personalized care.
Essential One-on-One Home Care
No matter which variety of care your loved one chooses, they will be treated with compassion. Our in home care providers truly enjoy working with seniors and love to see their clients living happily at home. Our agency treats clients with the same care and attention we would afford our own family members.
The personalized in home care your loved one receives from Visiting Angels of Schererville can't be duplicated in an assisted living facility. One-on-one assistance at home is more easily tailored to individual needs. Your loved one will also benefit from the ability to select their caregiver for the best fit. Your current schedules will remain intact when you receive our care services.
Some types of assistance which in home care frequently provides include:
Aid with grooming, dressing, and bathing
Medication and fluid reminders
Transportation to social activities and physician's appointments
Meal planning and preparation
Walking and transferring assistance
Fall prevention
Light housekeeping and organization
To get started with in home care from Visiting Angels of Schererville, contact our agency to speak with a care specialist. We have knowledgeable, professional staff who can answer any questions you may have and help you schedule an in home assessment at no additional cost to you. During this visit, you have the opportunity to meet with a care coordinator and discuss your loved one's needs, so that we can develop a custom care plan.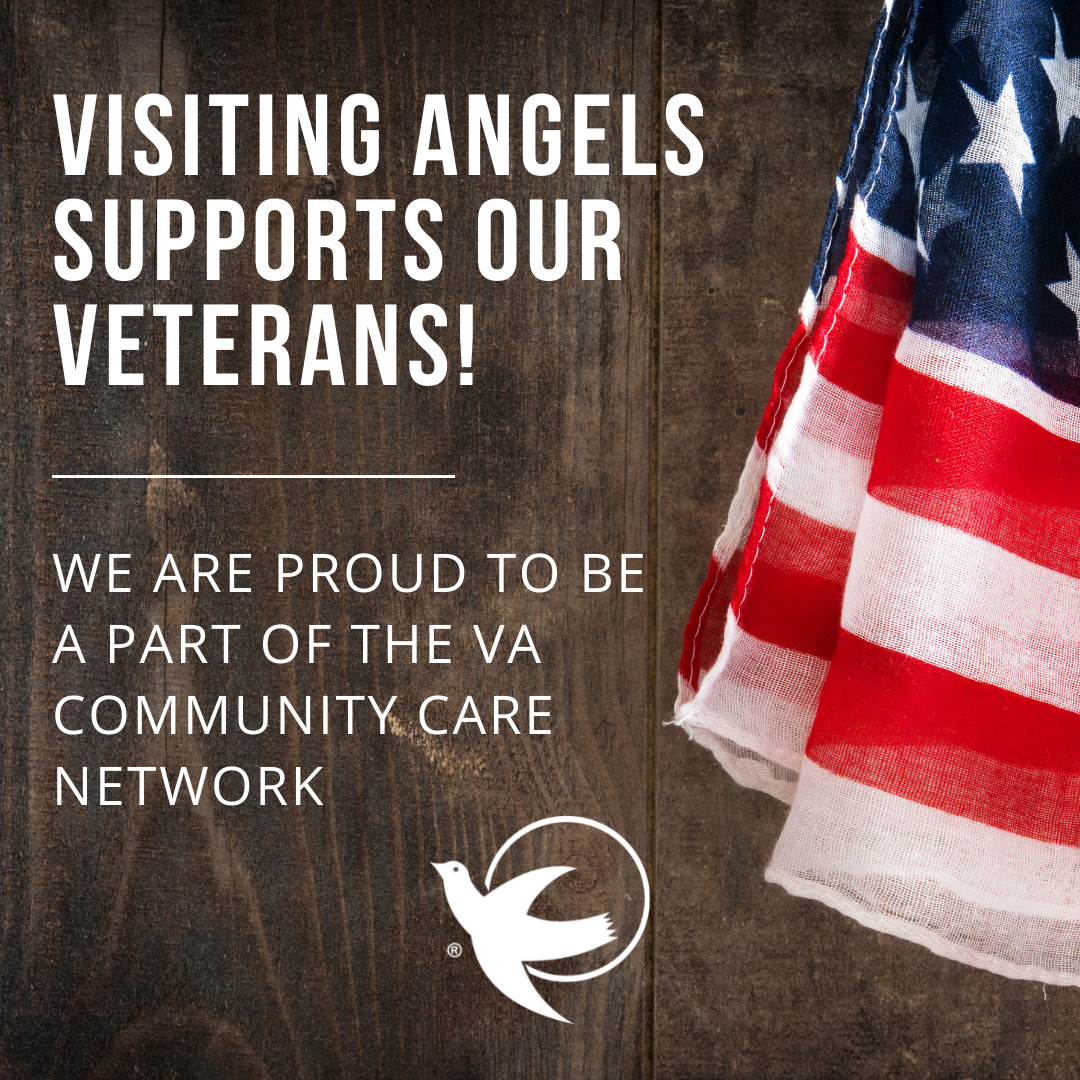 Did you know that Visiting Angels of Schererville is a member of the Veterans Affair Community Care Network? We are honored to support the veterans within our community through this program, which provides high-quality home care services to eligible Veteran's and their beneficiaries. 
Call us today to speak to one of our compassionate Care Coordinators. We can answer any questions you may have about how you can participate in this program. 
Schedule a Free, In-Home Consultation
Call Visiting Angels of Schererville today to learn more about our in home care services and what they can do to support your loved one's day-to-day needs.

What Is It Like to Have a Visiting Angel?
"Dear Visiting Angels,
I wanted to thank you again for all of the care you gave to my brother, Bill, during the last few weeks of his life. When Bill decided it was time for Hospice he did not want to go to a Hospice facility, but rather be at home. Since he was single, we needed someone to be with him 24/7. Visiting Angels of Schererville was the answer to our prayers. From the intake appointment till his death we were very pleased with your commitment. We would like to especially thank Mike, Pat, and Sabrina. They were kind and very attentive to Bill's needs. You sent us Angels and we wanted you to know how much we appreciate what they did for Bill. Keep up your wonderful care."
- Mary B.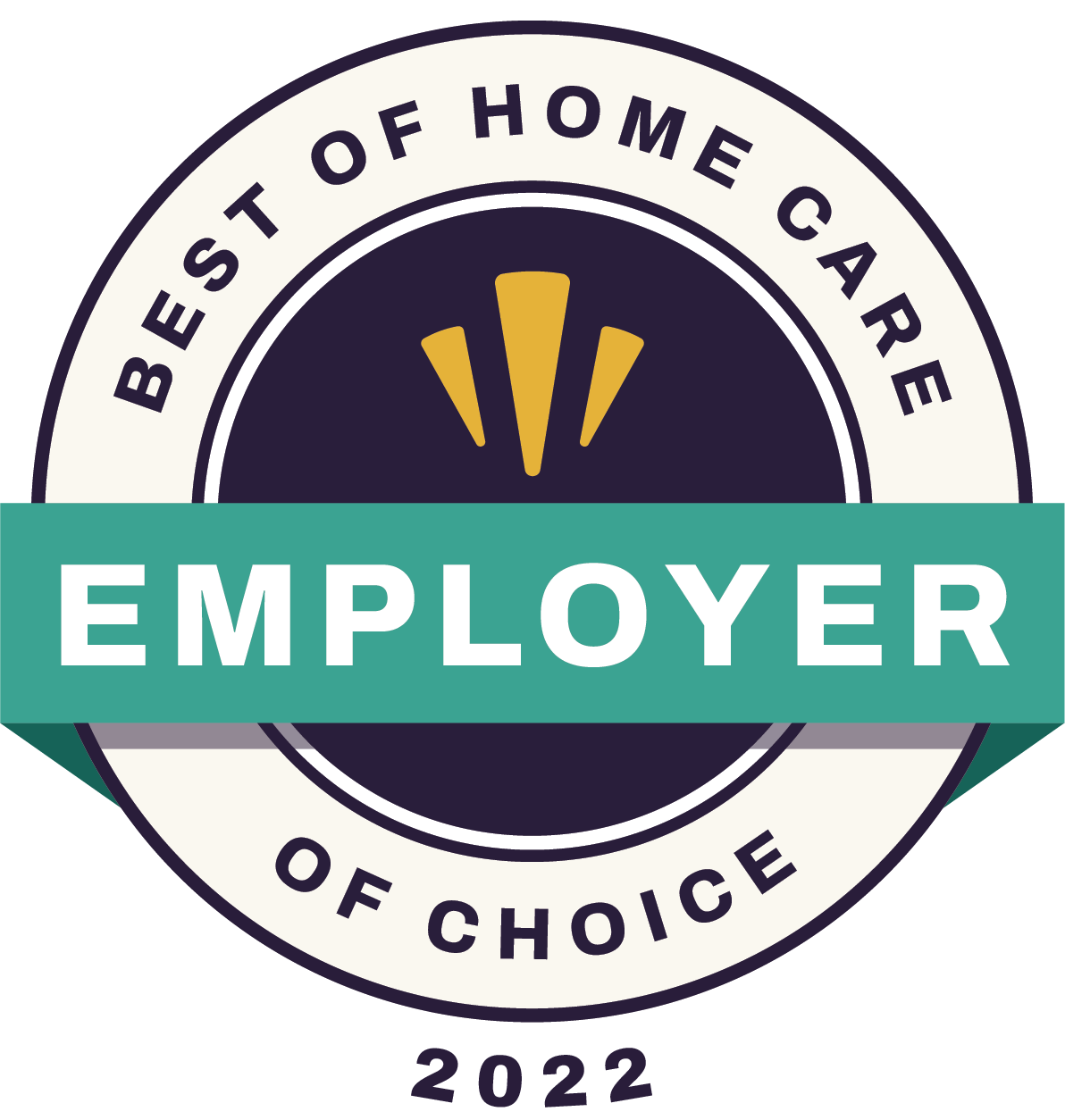 We are proud to be the recipient of the Homecare Pulse: 2022 Employer of Choice Award! We would have not earned this award if not for the compassion and effort that our caregivers put forth every day. Thank you to the Visiting Angels of Schererville family!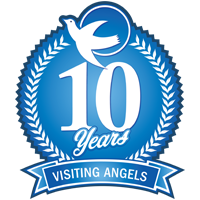 Apply to Our Open Caregiver Positions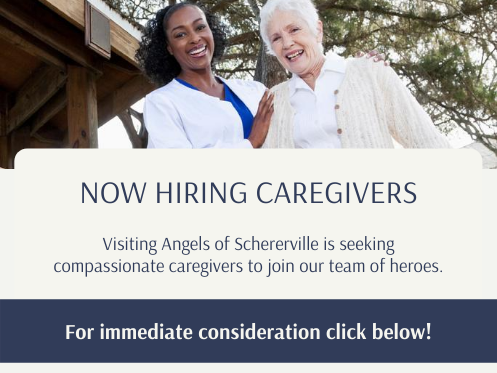 Visiting Angels of Schererville is seeking caregivers in Schererville, Crown Point, Valparaiso, and the surrounding area to join our team. We offer a wide range of benefits, including flexible schedules, competitive pay, on-going training, and more. If you want to make a difference in a senior's life, apply to our open positions today for immediate consideration. We can't wait to speak with you!

Areas We Serve
We are proud to be serving the local community with reliable in home care. If you have an aging loved one who requires support with daily living activities in Schererville, Crown Point, Valparaiso, Munster, Dyer, Merrillville, Highland, Hobart, and the surrounding areas, contact us today! Our caregivers and staff are members of these communities and invested in the health and well-being of our local seniors. To see a list of our most popular service areas, click the button below.

Home Care Pulse: 2022
Visiting Angels of Schererville Receives Best of Home Care® – Leader in Excellence, Provider of Choice Award!! A big thank you to our team of in home caregivers who go above and beyond for their clients every day. We would also like to thank our staff members for being there for both our caregivers and clients, ready to jump in and help whenever needed. We could not have won this award without an award-winning team! Thank you for being a part of the Visiting Angels of Schererville family.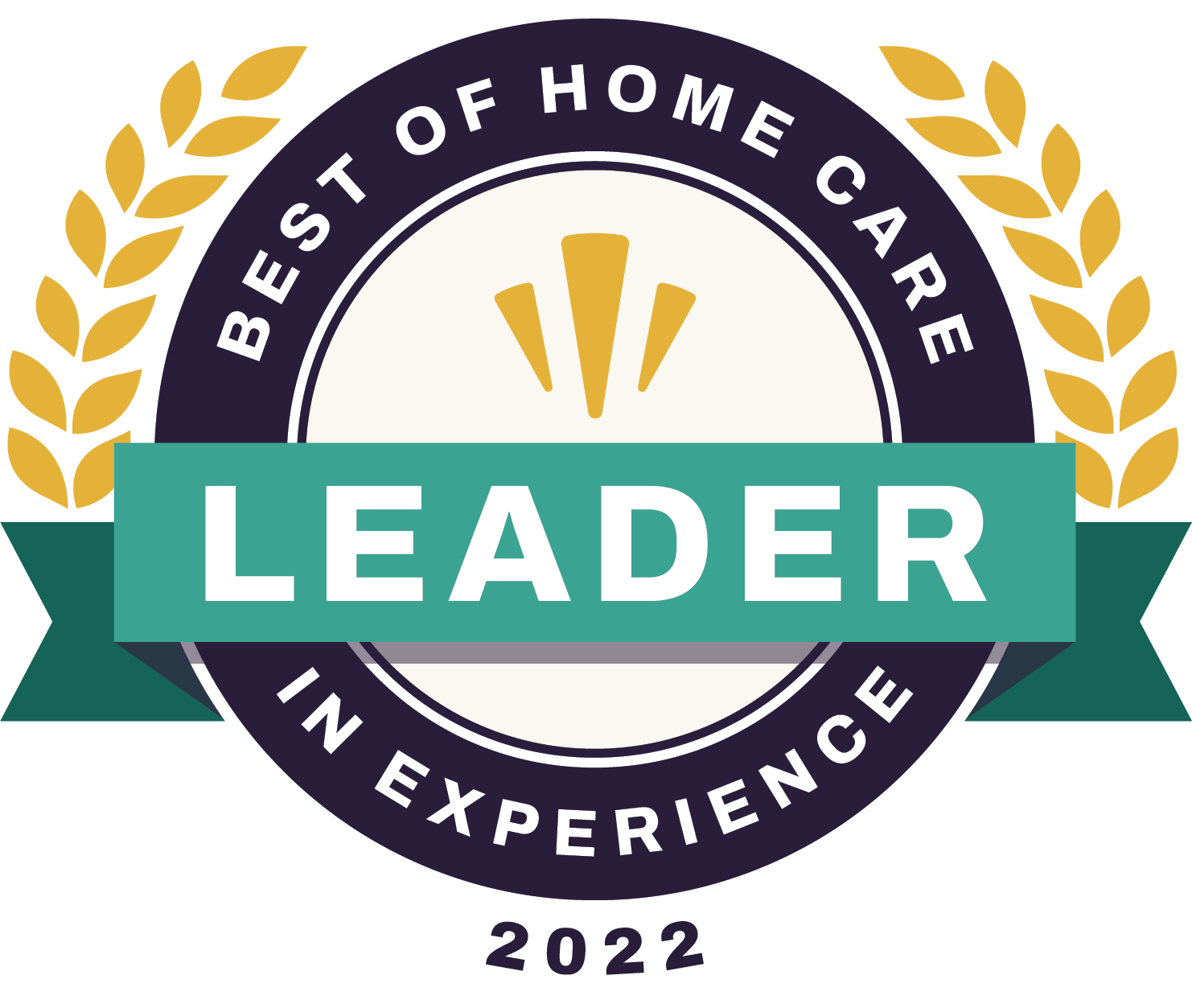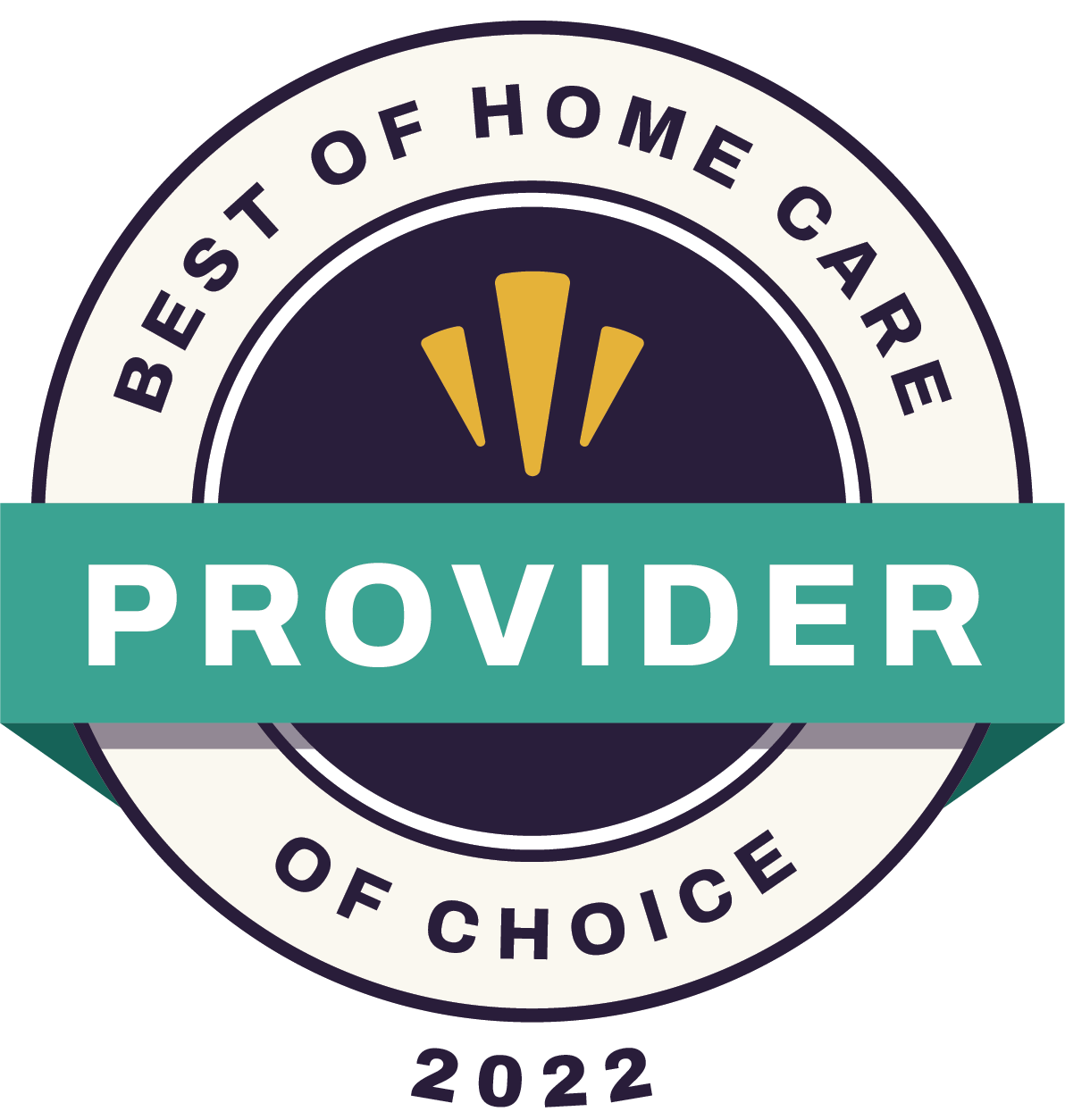 Meet Ray Hiebert, WWII Veteran and a Visiting Angels of Schererville Client
Nearing his 94th birthday, Ray Hiebert is someone we should all take a few minutes to get to know. He has seen his fair share of ups and downs during his long life span, from living through the Great Depression to serving in the army during WWII, to falling in love with his wife of 67 years. He courageously shared a brief life history with us, reminiscing about the good ol' days and what life was like as a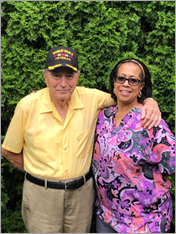 paratrooper.

Ray grew up with his parents and sister, living on Madison Street in Hammond. He spent his teenage years as a busboy, working at his sister's bar on Sunday's. During the Depression, he and his family often received meals from the Tiebel family. Teibel's Family Restaurant has been in operation in Schererville since 1929. Ray shares that his father and Mr. Tiebel were good family friends. Mr. Tiebel often invited Ray to Notre Dame games, solidifying his allegiance to the team. >>Read More<<