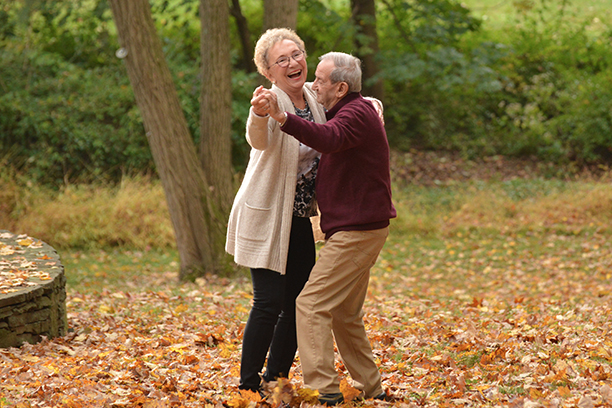 Our Home Care Specialists Offer Meal Preparation to Seniors in Greater Schererville, IN
Visiting Angels home care specialists provides food preparation and planning services to seniors in Schererville, Crown Point, Valparaiso, Munster, Dyer, and the surrounding areas as part of our companion care services.
Malnutrition is widespread among senior citizens, even among those who are overweight. Some older folks eat too little, while others eat the incorrect foods. The most troubling aspect of this is that malnutrition can often create or exacerbate chronic diseases that many seniors deal with daily. This information is why our companion care services and home care specialists at Visiting Angels of Schererville include meal planning and preparation.
Our mission at Visiting Angels of Schererville is to assist seniors in living active, happy, and fulfilling lives in their golden years. Through our individualized, one-on-one home care services, we have helped many older persons live high-quality lives and maintain their independence.
Why Is It Difficult for Seniors to Eat Healthily?
Loss of strength or mobility
Seniors frequently lose strength and become weaker as they age. For many older folks who struggle to get around or are unable to drive, spending much time in the kitchen, going food shopping, or visiting the farmers market is no longer an option.
Freezer meals and fast food's "convenience."
Because they don't have easy access to a grocery store, many seniors rely on frozen dinners or fast food restaurants for quick, cheap meals. On the other hand, these processed foods are frequently high in salt and other unnatural preservatives, and they lack the nutrients your loved one requires.
Medications or depression might cause a loss of appetite.
Some elderly are not hungry. Loss of appetite could be related to a drug side effect or mental health issues like loneliness or sadness. Cooking for one person, or even a few, may seem like too much bother, so your senior loved one may choose to forgo meals entirely.
The good news is that Schererville's Visiting Angels home care specialists are here to assist you. Our companion care specialists will choose high-quality products and cook healthy meals that your parent would love.
What's Included in Visiting Angels of Schererville's Meal Planning?
If you're concerned that a loved one is skipping meals or eating poorly, we're here to help. Your loved one will consume nutritious meals that are crucial for their general well-being if you use our meal planning and preparation services.
The following items can be used in meal preparation:
Home care specialists can either accompany your loved one to the store or go there alone with a shopping list.
Preparing snacks and meals like precut vegetables, sandwiches, and other favorites
Assisting with kitchen organization to keep dishes, utensils, and pantry goods at a safe height for your loved one.
Cleaning up any dishes and storing leftovers
Taking out the garbage
If you have any concerns regarding our meal planning and preparation services, please contact our Schererville, IN office, and we will gladly answer them.
Serving Schererville, Crown Point, Valparaiso, Munster, Dyer, and the Surrounding Area
Visiting Angels
SCHERERVILLE, IN
2340 Cline Ave
Schererville, IN 46375
Phone: 219-322-6100
Fax: 219-322-6144