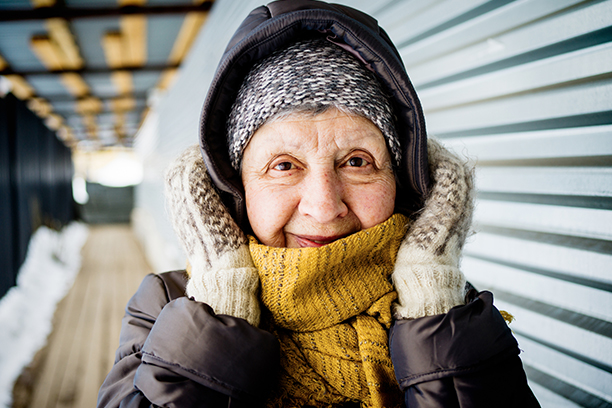 Caregivers Provide Stroke Recover Care in Greater Schererville, IN
Older adults who have recovered from a stroke encounter numerous physical and mental obstacles. Memory loss, partial facial or body paralysis, speech difficulty, and stroke are all possible side effects. Because two-thirds of stroke survivors experience some form of disability, it is crucial to aid rehabilitation in any manner possible during this time. A caregiver from Visiting Angels is here to help with our senior care services.
After a Stroke, Seniors in Schererville, Indiana, and The Surrounding Areas Can Get Care at Home
Your loved one's condition has likely changed since the stroke, and you might no longer be able to give them the care they need. Professional home care is required for your parent's stroke rehabilitation. Perhaps going to Visiting Angels of Schererville will be of assistance. Your loved one can recover from a stroke with the help of our individualized senior care services.
How Does Private Senior Care in Schererville Aid in Stroke Recovery for Seniors?
Because we are a seasoned home care agency with knowledge, resources, and experience, we can offer senior stroke survivors in-home rehabilitation care. Our compassionate caregivers will work to enhance the health of your loved one and avert another stroke.
A qualified Visiting Angels Schererville employee can carry out the following jobs and responsibilities:
Getting dressed, grooming, and taking a bath
Assistance with mobility
Care for incontinence and toileting
Moving and changing positions
Meal planning and preparation
Alerts to take your medication
Accessing and leaving the doctor's office.
A capable caregiver will frequently consult your loved one's medical staff and abide by their suggestions.
In addition to offering us physical support, our caregivers also provide us with emotional support.
Additionally, our offerings might include:
Supplying meaningful company.
Spend some time talking to your loved one.
Figuring out different ways to help them in their rehabilitation
As a customer of Visiting Angels Schererville, your loved one will be able to heal in the most secure and comfortable environment possible at their home.
Start Using the In-Home Caregiver Services in Schererville by Visiting Angels.
We are happy to address any inquiries you may have regarding post-stroke care. With the help of our free in-home consultations, a team member can meet with you and your loved one in the convenience of their own home to talk about a long-term care strategy and address any concerns you may have.
Get in touch with our Schererville, IN, office to learn more about stroke rehabilitation at home.


Serving Schererville, Crown Point, Valparaiso, Munster, Dyer, and the Surrounding Area
Visiting Angels
SCHERERVILLE, IN
2340 Cline Ave
Schererville, IN 46375
Phone: 219-322-6100
Fax: 219-322-6144