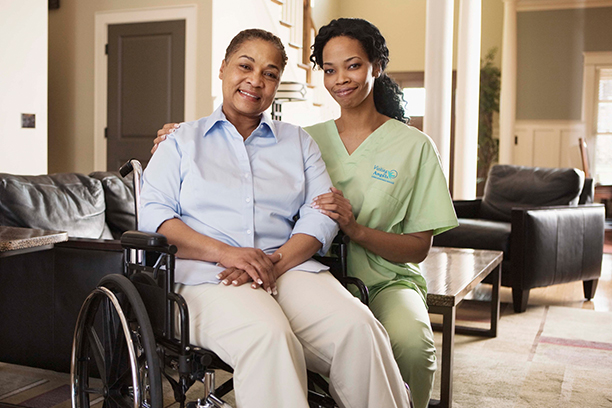 How Families in Greater Schererville, IN Can Get the Most out of a Free In-Home Consultation from Our Senior Care Agency
Our Senior Care Agency Provides Possible Clients in Schererville, Crown Point, Valparaiso, and Nearby Cities with a Free, In-Home Assessment
When your elderly loved one begins to have trouble with daily tasks that were once easy for them, you may begin to worry about their safety at home and start to consider home care from a senior care agency. If you are at this stage, you probably have many questions and concerns about the cost of care, scheduling, services, and the qualifications of caregivers. You may also be wondering if home care is the best option.
Our senior care agency offers a free in-home consultation with a care coordinator to help you learn about our services and our caregivers. Our care consultation is offered to all potential clients and is completely obligation-free. With a consultation, all your questions about care will be answered.
The Benefit of a Care Consultation
Why get a consultation? With a free, in-home consultation, you can learn in detail about our services from one of our professional care coordinators. This also gives our care coordinators a chance to learn about you, your loved one, their preferences, and their specific care requirements.
Getting Ready for a Consultation
The first and most important thing you should do before a free consultation with our senior care agency is to make sure you let your elderly loved one know that you are thinking about hiring a caregiver. This may be a difficult subject for them, and they may even raise objections. Listen to your loved one's concerns, but make sure you emphasize that your main concern is their health and well-being.
You may also want to review your financial situation, so you have an idea of how to budget for home care. Think about what times of day your loved one will need care, and what tasks they might need assistance with. Make a list of questions or concerns you would like us to address during the consultation.
During the Consultation
After a care coordinator schedules an appointment with you, they will meet with you and your loved one in your loved one's home. During the meeting, our coordinator will discuss the care needs of your loved one. While this may feel embarrassing to talk about, you can rest assured that our kind coordinators will make sure your loved one feels comfortable and at ease. Topics discussed can include:
Personal Care Needs

Homemaking Needs

Memory Care Needs

Scheduling

Policies and Logistics

Other Requests
After the Consultation
Your care coordinator will create a personalized care plan for your loved one tailored to their exact needs from the information you provided during the consultation. After the plan is created and reviewed, the coordinator will match your loved one with a caregiver who can provide the care they need and the right fit for their personality.
Caregivers from our senior care agency can normally start within two days of the consultation, however depending on your loved one's situation, in rare cases care can start on the same day.
If you are considering services, reach out to us today. You do not have to go through this alone. Contact our senior care agency at 219-500-5896 to get a free consultation.
Serving Schererville, Crown Point, Valparaiso, Munster, Dyer, and the Surrounding Area
Visiting Angels
SCHERERVILLE, IN
2340 Cline Ave
Schererville, IN 46375
Phone: 219-322-6100
Fax: 219-322-6144