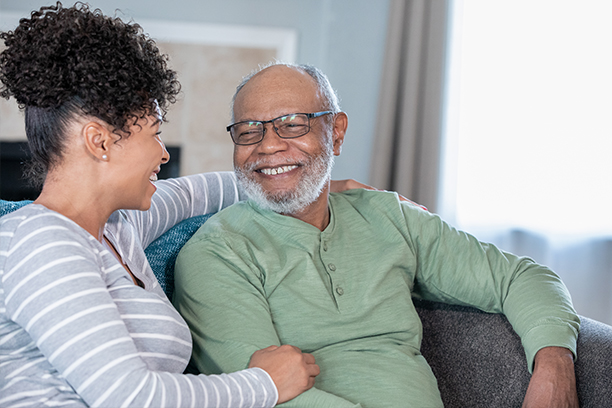 Frequently Asked Questions About Our In Home Care Services in Schererville, IN and the Surrounding Area
Visiting Angels Is the Leading Provider of In Home Care Services and We Are Happy to Answer Your Most Pressing Questions About Our Care in Schererville, Dyer, Munster, and Nearby Towns
If you have a loved one who is struggling to live alone then finding quality in home care services is likely a priority on your list. Finding an agency who can provide trustworthy and consistent care is an essential part of helping your loved one continue to age gracefully from the comfort of their home.
At Visiting Angels of Schererville, our goal is to work with families to help seniors regain their independence and enjoy their golden years from the comfort of their own homes. Our team of compassionate and dedicated caregivers help us accomplish this mission through the physical and emotional support they provide to their seniors every day.
Questions About Getting Started
How Do I Know If My Loved One Needs Professional Care?
There are many warning signs that a senior may need additional assistance to stay independent at home:
Disheveled appearance

They have unexplained bumps or bruises

Difficulty moving around the house

Their cognitive health is on the decline

They have had one or multiple falls

Their house is cluttered or dirty

They can no longer perform tasks that were once easy for them
How Long Does It Take to Establish Care?
The typical timeframe for care to start is roughly 48 hours but in some cases, Visiting Angels of Schererville can begin providing in home care services the same day.
What Are Your Office Hours?
We are available 24/7, but our standard office hours are from 9 am – 5 pm for inquiries of service.
Questions About Visiting Angels of Schererville
Is Visiting Angels of Schererville Licensed?
Yes. Visiting Angels of Schererville is licensed, bonded, and insured.
What Services Does Visiting Angels of Schererville Provide?
Visiting Angels of Schererville offers a vast array of in home care services and customized care to fit the needs of your loved ones. Our specialized care services include:
Can You Provide Transportation?
Yes, our caregivers can provide transportation using your loved one's vehicle or, for a small mileage fee, the caregiver's vehicle.
Why Choose Us?
At Visiting Angels of Schererville, we work directly with families and customize our care to fit the specific needs of your loved ones. Our caregivers are constantly going above and beyond to provide both physical and emotional support to their clients.
Our plans are flexible and easy to change. At Visiting Angels of Schererville, we realize that the needs of your loved one will change over time, simply reach out to our office, and request any schedule, caregiver, or services changes needed. Whether it just be providing help around the house for a few hours per week or 24-hour in home care services we are here to help every step of the way.
Schedule Your FREE, In-Home Assessment Today
If you have additional questions about Visiting Angels of Schererville's in home care services and how we can help your aging loved one, please contact our office today! Our staff will be happy to answer all your questions and get you started on the right path to care. Click one of the buttons below to get into contact with our staff.
Serving Schererville, Crown Point, Valparaiso, Munster, Dyer, and the Surrounding Area
Visiting Angels
SCHERERVILLE, IN
2340 Cline Ave
Schererville, IN 46375
Phone: 219-322-6100
Fax: 219-322-6144